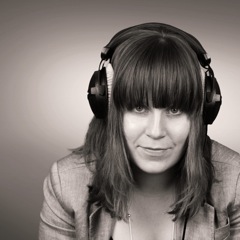 Izabela Russell is one of the Directors of Music Radio Creative, a worldwide audio branding production company based in the UK that works with DJs, podcasters, radio stations and businesses on their audio image.
She runs the company alongside her husband – Mike Russell and they see themselves duo-preneurs.
Music Radio Creative has grown from a small business to a company that has worked with clients in 93 different countries.
Aside from business, Izabela is also a mum to 2-year old little Zara,  and she is also a student – doing a degree in Business studies.
Inside This Episode
>Motivational Quote
>Must Read Books
>Productivity Tool
Izabela loves to use a paper calendar to write her tasks and schedule out by hand each day.  She copies the items from her google calendar and adds anything else on her plate!
>Connect with Izabela
Thank you so much for listening.  If you enjoyed the episode, please consider subscribing in iTunes  and Stitcher and leaving a rating and or review.  This helps us continue to be featured in New & Noteworthy so that more people can find us.