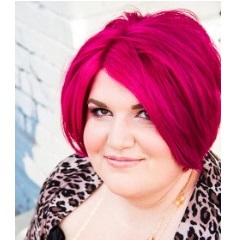 The Stacey Harris is a powerhouse online entrepreneur helping her clients reach rock star status with communities full of raving fans who follow them anywhere. She has a passion for building and being active in communities and teaching folks to use networking to build relationships that grow businesses.
Her passion for rock stars goes back to her roots, she graduated with a degree in audio engineering ready to take the music scene by storm. She quickly started working with an up and coming record label finding bands to sign and feature on their web radio station. Now returning to her web radio roots Stacey is the host of her own show Hit the Mic with The Stacey Harris.
You can find out more and connect with The Stacey Harris at www.thestaceyharris.com and over on Twitter at @TheStaceyHarris.
Inside This Episode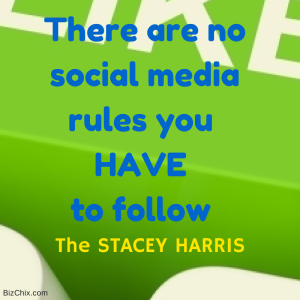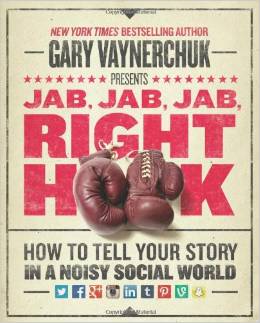 Productivity Tool/Tip

 Tip: To avoid social media time suck. Set your timer for 15 minutes and focus on one task in one network. For example set the timer, and engage with your Google+ communities. Don't do anything else and when the time is up move one. Do this a couple of times a day with different tasks and this will help you stay engaged without wasting time.
Tool: Sprout Social – a management and engagement platform for social business

Google+ Mini Workshop

Why is Google+ important?

Google+ is a social network backed by a search engine. This is powered by Google so there is an immediate powerfulness to it. It's also great for expanding your expertise. It's tool-rich with things like Communities, Hangouts and Google Authorship.

What is Google Authorship and why should I have it?

Google authorship allows your photo & links your profile to actually show next to all your contents in search results. When your content shows up in search results people can click your name and all the other content that has your name and website attached to it. That's a powerful way to get your stuff out for people.
To set up your Google Authorship, go to https://plus.google.com/authorship and follow the really simple instructions.
If you open up your Google and drop in a search, you'll find that pictures pop up on some of those search results and those are Google authorship results.
You have to fill in the same email address and the same name in the Google authorship set up as the email address and name in the profile.

Tips on setting up Profiles & Pages

Google+ is attached to other Google product like Gmail and YouTube so a lot of people have found that they have a profile set up and it's just sitting there empty. The initial thing to do is set up a personal profile before you can build the page.
Setting up a business page in Google+ is not a requirement since you can market your products using your Google+ profile but there are benefits in setting up a Google+ business page. For example, you can set up page managers so if you have a VA or a Social Media Manager that actually handles your social media, set them as managers on your page than giving them access to your Google+ account because you give them access to your Google+ profile you are also giving them access to your Gmail and YouTube and everything else associated with that. So that's beneficial if you're talking about outsourcing. Also, it's much simpler to schedule. You can't schedule through a profile with using tools like Hootsuite, SproutSocial, TweetDeck or Buffer. You can only schedule to Google+ pages with those tools. You can participate in communities as your page.
Remember that your Google profile is backed by Google so all of that is searchable. Make sure you're filling it out completely and use good keywords. Take advantage of your About tab where you can format your content like bolded or italicized important texts and set links
Start connecting in Google+ and find people to connect with. The fastest way to do that is to tell your connections in other profiles that you are on Google+.  Use communities to connect with people. Communities are super valuable because communities are groups of people that are already engaged in Google+. These are people that are using the network already

What are Communities?

Communities are a lot like Facebook groups or LinkedIn groups.
These are private areas where people connect under one topic. When you search them, they search very well under any other groups.
You can search for groups where your target clients might be in, groups where your industry leaders might be. And if there's not one, create one.
You can create and organize communities. Communities can be open or private and searchable private or unsearchable private.

Who do I Circle and how do I organize circles?

Circles are like a friend request except the other person doesn't have to okay it.
Basically, the circle button is like a follow button and you can follow back or circle them back.
It's encouraged to create lots and lots of circles and then categorize the people you're connected with.
You can share posts to a specific category and not necessarily to all your connections.
You can share specific things to specific people.

What are Hangouts?

Google hangouts can function in a couple of different ways:
You can do a private Google hangout which can do up to 10 people and you can't record what's in it, it's not going to populate itself on YouTube, it's not going to publicly go out on your profile. Great with team meetings or client calls or brainstorming or mastermind calls. You can share screens and share Google Drive documents so it allows you to stay on task and everything' kind of in one place and everybody's able to kind of work on something.
There's also public hangouts on air and that's where you connect with broadcasts. It will auto-broadcast and upload to your YouTube channel and those are totally public. If you'll go to your hangouts area there's actually a whole list of the ones happening right now and/or scheduled in the future. You can hangouts and ask questions live. You can also share your screen, you can share documents. This is a  great way to run a webinar because you can share your screen and do a slide presentation. You can activate a function called Q&A so people could type questions right in and you could answer them and as you're answering, you can click on them and it basically put little markers within your show of when questions were answered so when people see the Q&A and want to go to the Q&A that is halfway on the show. Instead of watching the whole show you just click on the question you want to watch and it will show up right where that question is. To get the best experience when using Hangaout, make sure you are hard-wired to your Internet connection. It will work a lot faster and a lot more smoothly with less jumps or freezing.

What is the Culture of Google+ compared to other social media channels?

Google+ tends to be a little different because you can use it as totally personal like Facebook or fully business like LinkedIn. It tends to depend on who you're connected with.

Connect with Stacey
Thank you so much for listening.  If you enjoyed the episode, please consider subscribing in iTunes  and Stitcher and leaving a rating and or review.  This helps us continue to be featured in New & Noteworthy so that more people can find us.