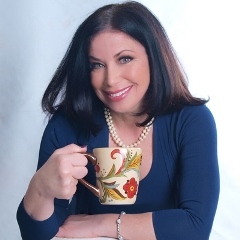 After building a successful career in online marketing, Nika Stewart created a suite of products and programs to help other entrepreneurs start and grow their own online empires. Much of Nika's teachings focused on building a solid social media foundation. Over the course of two years, Nika's products and services propelled the businesses of thousands of marketers and entrepreneurs.
Nika noticed that many of her graduates and clients voiced the same refrain: "Yes, now I understand how to do social media – but can't you just do for me?"
And thus, Ghost Tweeting was born – a boutique marketing agency that provides comprehensive, done-for-you social media services – from initial strategic planning and content development through posting, engagement, community building, and relationship building on all major social media platforms. Nika's team of social media writers, PR professionals, and web specialists manage the social media accounts of entrepreneurs, best-selling authors, international speakers, television celebrities, Fortune 100 senior executives, high-level global politicians, and thought leaders from a broad array of industries.
Inside This Episode
Twitter Tips

Your audience is most likely on Twitter.
Tweet consistently. People lose faith in your ability to provide good services and products if you're not providing consistent updates on your account (this applies to all social media platforms).
Twitter differs from other social media platforms in that it's faster.  It's very loud and noisy, kind of like a cocktail party.
Twitter is very real time. If you're posting something on Twitter, the people who happen to be on Twitter at that moment may see that post.  However, people who log on tomorrow will probably NOT see that post.
Post a minimum 3 to 5 times a day to get traction.
Preschedule at least one post a day.
Repeat things so you don't have to come up with twenty new things every day. You can repeat things because most people don't see it the first time.
Build trust via Twitter. People don't buy from people they don't know and they don't like and they don't trust.  Twitter is a great place to build that trust factor.
Short tweets are better. Tweets that are 100 characters or less get more engagement. Leave room for others to retweet you because all tweets are limited to 140 characters.
Get attention by Retweeting and commenting on other people's post.
Build relationships on Twitter.   You'll get attention by sharing love, by supporting other people first.  Then they will support and retweet your content.
Name your Twitter account as yourself instead of your business name. You will grow faster, increase engagement, and build relationships quicker. People need to connect with a person not a business logo.
Offer value first  Don't try to immediately sell something to someone you just "met".
#Hashtags

The most important type of hashtag is a hashtag that categorizes what you've just written. So you would say come listen to this week's episode, you put a link and you do #podcast, that is, if anyone who was searching for tweets about podcasts can either search for that hashtag or even just click it. It becomes clickable when you use the hashtag mark, the number sign.
The other reason to use hashtags is just for fun, to make people laugh. It's not meant to be found or searchable, it was just meant to be funny.
The third way is to brand yourself via hashtags. You might use #bizchix as a hashtag so you use it and you get retweeted and you hope other people will start using it. You encourage it so you'll be branded with that hashtag.

Motivational Quote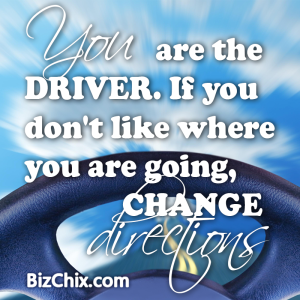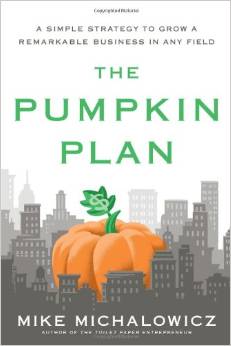 Productivity Tip

"good enough is good enough"
For getting things done – set up accountability systems (get an accountability partner)
Productivity Tool
Other Resources
Connect with Nika
Thank you so much for listening.  If you enjoyed the episode, please consider subscribing in iTunes  and Stitcher and leaving a rating and or review.  This helps us continue to be featured in New & Noteworthy so that more people can find us.