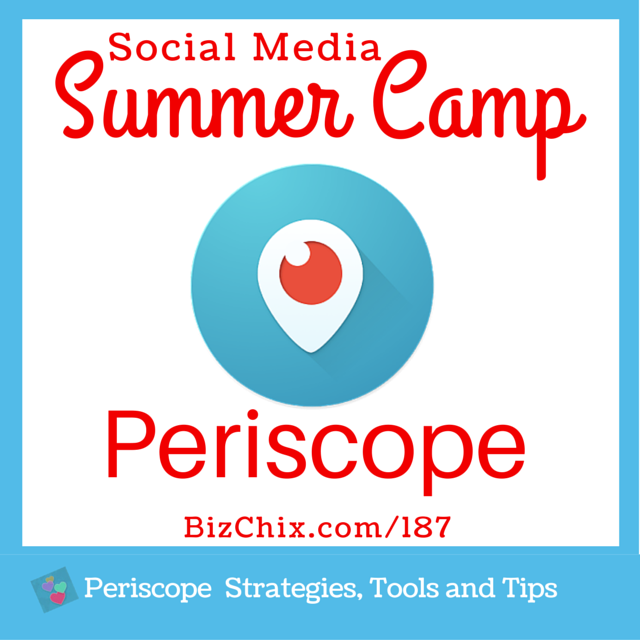 What is Periscope?
It is an app that allows anyone to stream video LIVE from their smartphone and broadcast it to others.
Periscope is owned by Twitter, in fact, they acquired them before they even launched in January 2015.
This app is only a few months old, so everyone using it is an early adopter. Periscope launched March 26, 2015.
There is an opportunity to connect quickly and deeply with your audience and accelerate the Know, Like and Trust factor which leads people to buy from you.
Find out how to get started, who is using Periscope and why it could be important for your business.
Plus hear from members of the Biz Chix community as they share how it is transforming their businesses.
Don't miss our free resource "Periscope Do's and Don'ts" – click on the yellow button below to download.
Click Here to get our FREE PDF: "PERISCOPE DOs and DON'Ts"
Special thanks to Jason Calcanas of This Weeks in Startups for letting us share a few clips from his interview with Periscope co-founder Kayvon Beykpour.
Listen to Jason's entire interview of with Kayvon here or in iTunes episode 530.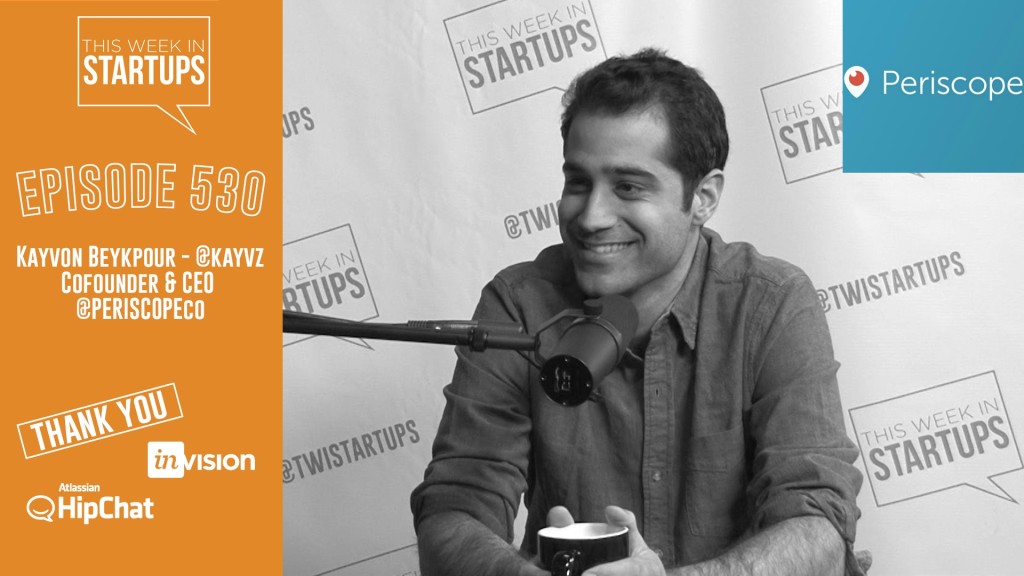 There are so many ways to repurpose content you create on Periscope.  Here is how Kim Garst, one of my favorite Periscope influencers, is displaying her Periscope videos on YouTube.
Notice how she created a special template so it would be easy to view the portrait video recording in landscape view.
Alex Pettitt, another influencer to follow on Periscope, created this video sharing how to  create a template to play your Periscope videos in YouTube.
Inside This Episode
Katch.me (Sign up for this before you do your first Scope. It saves your Periscope indefinitely on their site, gives you access to all your comments and commenters and allows you and others to play, pause, rewind and fast forward your scopes.)
BizChix Episodes mentioned in this episode
BizChix to Connect with on Periscope 

Nika Stewart @NikaStewart

Bonnie Frank @bonnielfrank

Romila Mushtaq @DrROMILA

Sandy Sidhu @sandysidhu

Pao Chamorro Ward @paochw

Cassie Piasecki @SmartyCassie

Influencers to Follow on Periscope

Kim Garst @kimgarst

Chalene Johnson @ChaleneJohnson
Pat Flynn @PatFlynn
Alex Pettitt @Alexpettitt
Thank you so much for listening.  If you enjoyed the episode, please subscribe in iTunes  or Stitcher and leave a rating and or review.  This helps us get noticed in search results and is the best way to thank Natalie for creating the show for you.
Click here to join the Biz Chix community (free) and get an invitation to our Private Facebook Group for Female Entrepreneurs
Thank you to our Sponsor: