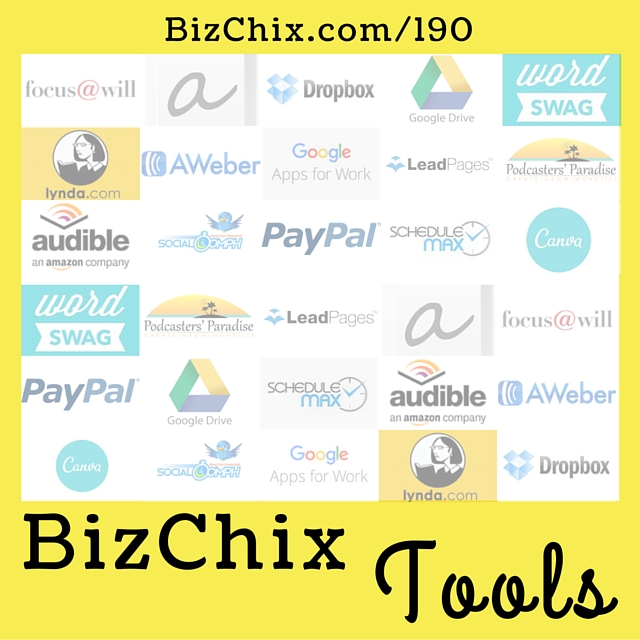 I get asked all the time by listeners, my coaching clients and my mastermind members what tools and resources I use to run BizChix.com. Here I open my back office so you can see what makes this ship sail! Included is a link to everything I love. Please note that some include affiliate links from which I may earn a small commission. This is not a factor in what I recommend to you, because my integrity is always more important than my income.
Click Here to get our FREE IDEAL WEEK TIME MAPPING template 

Focus at Will is a new neuroscience based music service that helps you focus, reduce distractions and retain information. The technology is based on hard science and I am finding that it really is working for me. I love to combine it with the Pomodoro method for getting more done (which is choosing to focus on work for a certain period of time before taking a break). So for example, you can set Focus at Will to go for 25 minutes or 50 minutes. The music will stop when the time is done. In fact, I am listening to it while I write this blog post.
Text Expander – aText
Can I just say that using a text expander has been LIFE CHANGING for me. I heard a few of my influencers talk about this tool for months before I stared using it.  If you do nothing from this list, take action today and get aText or another text expander utility STAT. aText allows me to create a code for text I use frequently. I type in the code I created and like magic the text appears on my screen. This works in ANY program on my desktop. For example, I use different signature for different emails. If I type "thx" my screen will automatically populate with the signature that goes with that.

Anything you type frequently you should create a code for. We get some of the same help questions with my other biz ScheduleMAX.com so I've created a number of aText responses that have made corresponding with customers so much faster. A frequent code I use is "lmk" which when I type populates "Let me know if you have any other questions or if I can be of additional assistance."
 You will not believe how often you type and repeat the same content and how much time this can save you until you give it a whirl. Some people create number codes instead of letter codes, but for my mind (even though I love numbers) the letter codes work better. I am considering changing to a different utility which is TextExpander. It is more expensive $44.99 vs $4.99 but will sync across my devices using DropBox.
So I have been primarily using Google Drive to store and share files, but my newest favorite place is Dropbox.
Dropbox

Dropbox gives you 2GB of  storage for free, but I recently upgraded to 1 Terabyte of space (1,000 GB = a lot of space) for $99/year and the main reason I did this is because it now automatically syncs and stores my iPhone photos. I had over 5,000 photos and videos on my phone and for some reason I could not sync them all with my computer. The sync kept failing. I was getting so worried about losing precious photos now or in the future and peace of mind around this is worth the $99 on its own. But I am also using dropbox to share files with my new audio editor PodFly (more on them below), to share folders with my coaching clients that contain recordings of each of our calls  plus documents and templates I share with them and to share and store images that my Virtual Assistant (VA) and I create. I love using the app on my iPhone.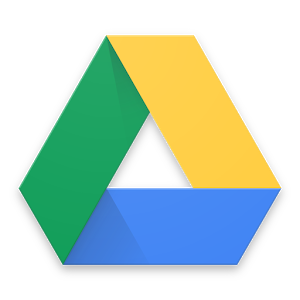 Google Drive is not only a great place to store and share files, but it is one of the places I go most frequently everyday and use it as a landing page to search and create files via Google Apps.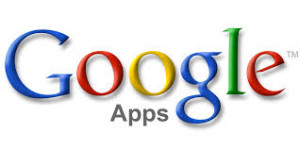 In my corporate days, I used Microsoft Office for everything I created. When I began freelance consulting and had to purchase it for myself I remember being shocked at the hundreds of dollars I had to shell out. So it is amazing to me that Google offers all of the same functionality for free and I can create and share files with my team members and clients around the world. Google Docs does my word processing, Google Sheets is my go to spreadsheet and all of my presentation and screencasts for courses is created using Google Slides.
I also use Google Forms to create applications for my masterminds. When I conduct a podcast interview, I have a Google Doc open that my VA has prepared for me with any notes or research we have on the guest, the guests photo and her Skype handle. I also have a Google Sheet open that is a template I use for taking notes during the interview (I do this paperless). My VA, editor and I all have access to the notes and I use this to communicate spots I know need editing and to provide information I want included in the show notes. It amazes me how these apps facilitate collaboration across timezones. I can even see when Liza May, my VA and I are in the same document or spreadsheet at the same time. 
Social Media Scheduling – Social Oomph

I tried almost every social media scheduler but most lacked a key functionality we wanted. My team needed to be able to create a queue of tweets that would automatically resend out at a given interval. We do this for old podcast episodes and for the inspirational quotes our guests share. At the time we found it, Social Oomph was the only player with this. Newer on the seen is Edgar and I have friends that love them too. For now, we are staying with Social Oomph because it meets our needs. You can also preschedule posts to Facebook groups you are an admin of. For all other posts to Facebook, we schedule within Facebook itself because it seems to effect the reach of your post if you use a 3rd party scheduler. Be sure to check our our Social Media Summer Camp Series if you need support in Social Media.
When I think about the amount of money I have spent in the past to pay a graphic designer to design something for my business, I am in awe of what I can create on my own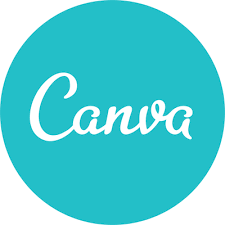 Canva has transformed the social media posts we create. It is free to use, but if you want to use any of their stock images you pay $1.00 per image. You can also upload your own photographs or images. We recently upgraded to Canva for Work to take advantage of a few new features. One is magic resize which automatically resizes your images to fit on the different platforms. So an image designed in the dimensions for Instagram (a square) can be resized to Facebook (more of a rectangle) with the click of a button. We still go in and make a few changes, especially when resizing to Pinterest and Twitter, but it still saves us a ton of time.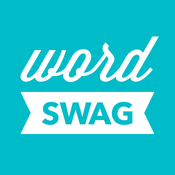 Wordswag is an iOS  app I use to create a lot of images I post in the private Facebook group I host for the Biz Chix community. It is $3.99 (and not available for android devices). I've been using it since March 2014 and a lot of people have it now. I keep my images fresh by creatively cropping the image I pull in or use via their link to Pixaby images. I will also edit the image by adjusting the filter and brightness, all before I overlay any text.  Tip: add a watermark or your logo after you create your final image so that if anyone else re-uses your image (happens all the time), your biz is still given credit.
Landing and Sale Pages – LeadPages

We use LeadPages to create custom landing pages for our website. They have so many different templates and I am excited to use when we roll our our Mastermind Course and also to create great pages when I launch my coaching programs throughout the year. We just added LeadDigits which allows the audience to text me to get a free download I offer as part of a podcast episode or a speaking engagement. It integrates well with most email services including Aweber which we use (see below).
Email Marketing – AWeber

Many of my infuencers use Infusionsoft to run the back end of their business, but from what I understand there is a steep learning curve that I am not ready to tackle or hire out right now. For everything we want to do, AWeber has been fantastic. We integrate it with LeadPages (above) so that when someone ops into one of our offers, they go into our Aweber database and we can not only see what they opted in for, but Aweber will automatically send them the digital product they are requesting and we can set up series of emails they will automatically get as well. This is also where we go to send out our weekly (or sometimes monthly) email newsletter!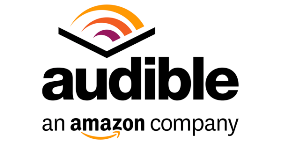 I love learning while I listen so in addition to podcasts, I love to listen to audiobooks. I love buying books through Audible.com, especially since they now integrate with Amazon. And the phone app rocks too! I want to share two of my all time favorites biz audiobooks! They are both read by the author which adds a richness to the book in my opinion.  The first is Delivery Happiness by Tony Hsieh. I love his entrepreneurial story and how he had to go against the grain of his family to become an entrepreneur. It is a story I have heard from a number of women I have interviewed.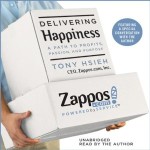 The other book is The Tipping Point by Malcolm Gladwell. I love how Malcolm pulls in research and insights from lots of different fields and industries, especially on the section of how things go viral. Both of these I have listened to several times and I rarely read the same book twice.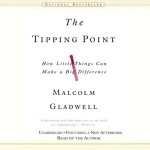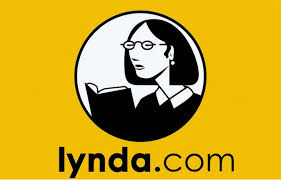 There are so many different courses available on Lynda.com. If you are trying to figure out how to do something or wanted to go deeper on a subject, check out their course offerings.
Online Banking – Paypal

I run the financial side of my business through PayPal and love the business Credit/Debit card I have through them. It allows me to spend my Paypal balance at places that do not normally accept PayPal.  Also, you can withdraw money from your PayPal account from an ATM if you need to.
Podcast Production
I get asked a lot about what I use to produce the podcast and this really could be a post of its own, so for now I will just touch briefly on each one.
Most of the most popular male podcasters use and recommend the Heil PR40. My hubby Mark Eckdahl, host of Wisdom From Dads, thought it made my voice sound too deep. He talked to a rep from Heil who recommended the Heil Pr30 for female broadcasters. We also have an ATR2100 on hand for travel or if I need to broadcast from the kitchen table late at night while someone is sleeping in my recording studio/guest bedroom. this mic can plug right into your USB port and you do not need a mixer for it. Also, it's price point is almost 10% of the Heil mics so it is a great starter mic and one many podcasters use.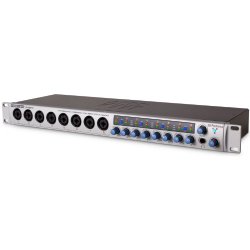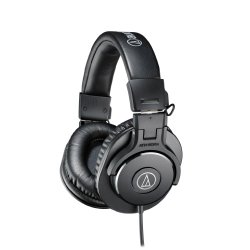 All of my guests schedule their interview via my ScheduleMAX link. Also, my coaching clients schedule with me this way too. I'm seriously biased toward ScheduleMAX because I am a co-founder of the biz with my hubby Mark. But if you have to schedule appointments make sure you are using an online scheduling software. It will save you and those scheduling with you so much time!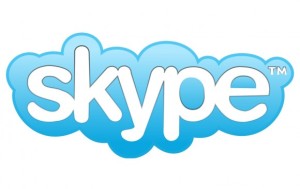 I record all of my interviews via Skype. I ask my guests to be on Skype as well instead of being on their phone or cell phone. I have done 2-3 interviews where the guest was on their phone and I no longer do that.  We reschedule if the guest cannot be on Skype. The quality of the recording from Skype to Skype far exceeds when a phone line is involved.

Ecamm automatically starts recording when a Skype call begins on my computer. This is actually a backup to my main recording system via Adobe Audition.
Adobe Audition is a powerful editing software and I record directly into audition. I can see both tracks as I record and easily adjust sound levels on my mixer if necessary (I rarely adjust them).  Audition is not cheap and requires a monthly fee through Adobe's Creative Cloud which gives you access to all their software.  If you are homeschooling or are an educator, you may be eligible for a discount. We got a significant discount when we homeschooled our daughter!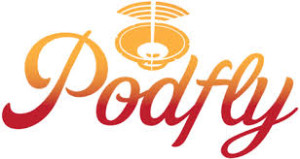 My hubby Mark did all of my editing for the first 170 episodes and a few here an there after that. But since he launched his own show, Wisdom from Dads, we wanted to create more time for him and thus looked to outsource audio editing and production. I am so thankful to have Corey Coates and his team on my side now. They seriously know their stuff and I feel safe with my podcast in their hands (believe me this was really hard for me to outsource).

You need a media host to publish your podcast out to the world (via a RSS feed). I host with Libsyn and am very happy with the reliability of their software and appreciate the education on podcasting they put out into the world. Check out their podcast "The Feed".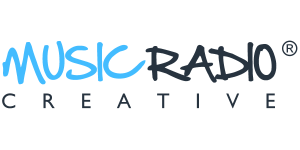 I wanted a professional intro and outro for my podcast and loved working with Izabela Russel at Music Radio Creative. She and her husband Mike (who has fantastic podcast training on youtube) run this business together. They have access to voice over artists from around the world. I paid a bit extra to have help with my script.
Virtual Assistant

  I talk a lot on my show about my Virtual Assistant Liza May. We found her through Virtual Staff Finders. All of their VA's are sourced through the Philippines, so you have to be willing to work with someone in a different time zone and work to understand their culture as well. They found 3 different candidates for us to interview based on our specifications.
I was one of  30 people that signed up for Podcasters Paradise in September 2013 when there was nothing more than a sales page and a promise. But, I really enjoyed John Lee Dumas' show Entrepreneur on Fire and knew he understood podcasting. I am grateful for the training he provides and even more so for the community of fellow podcasters. We all get together for MeetUps at major conferences and those of us that have our podcasts up and running are around in the community to help the newbies!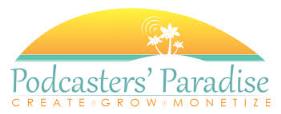 BONUS –  My husband Mark and I offer a special bonus of 2 hours of free podcast coaching if you sign up for Paradise through our link. That is a $400 value! Mark will coach you through any technical questions related to hardware, software, your set-up, connecting to a media host, and uploading to iTunes and Stitcher.  He is a software developer and jack of all trades, so you will want to have him in your back pocket! Natalie will help you with your branding decisions, interview techniques, strategize on how to book guests and share how she organizes her scripts, show notes and seamlessly works with a virtual assistant. Feel free to contact her if you have questions! Email Natalie to set up a free 15 minute session to determine if Podcasters' Paradise is right for you.
Conferences
Nothing beats connecting with people through a live event. It is the best way to build your network and credibility in your field. These are the conferences I am planning to attend this year. Let me know if I will see you there too!



Click Here to get our FREE IDEAL WEEK TIME MAPPING template
Thank you so much for listening.  If you enjoyed the episode, please consider subscribing in iTunes  and Stitcher and leaving a rating and or review.  This helps us continue to be featured in New & Noteworthy so that more people can find us.
Click here to join the Biz Chix community (free) and get an invitation to our Private Facebook Group for Female Entrepreneurs
Thank you to our Sponsor: