Meet My Mastermind
Currently I am part of a powerful mastermind filled with 4 other unique, talented and successful women that I have actually never met in person. I am especially excited to introduce you to each of them and share why I chose them to be in my inner circle. In the last few episodes, I introduced you to Dr. Romie (Romila Mushtaq, MD), fellow podcaster Katie Krimitsos, and another podcaster and historian Liz Covart. Today, we have an educator and award-winning author Maria Dismondy.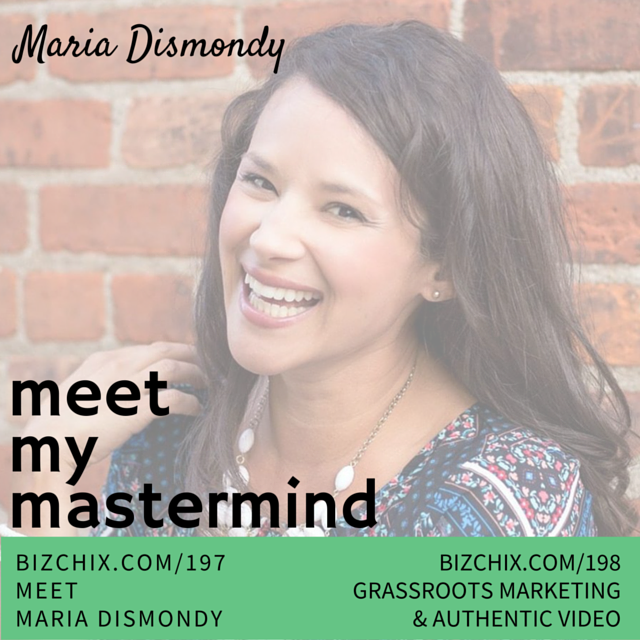 Episode 197
Meet Maria Dismondy and Learn How to Speak Effectively to Any Audience
Get our Free Guide to Start Your Mastermind
I first met Maria when I interviewed her in the middle of 2014. This is a rebroadcast of that episode now so you can hear all about her background and how she transitioned from a teacher to best selling author and speaker.  Maria speaks around the country about bullying and developing character.
You can find all of Maria's books plus others she recommends that empower children ages 4-10 with lessons on character here.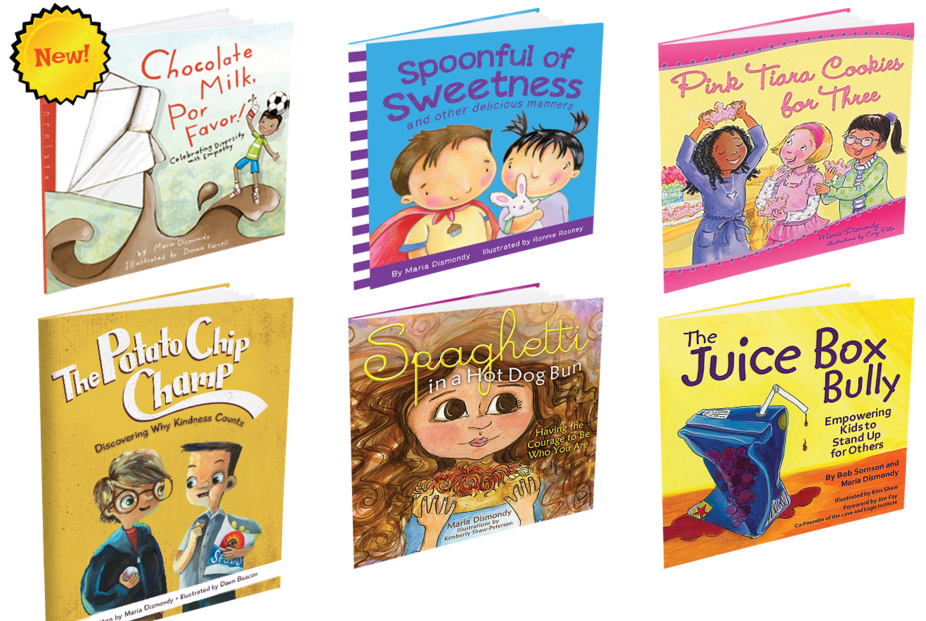 Episode 198
Maria shares how Grassroots Marketing, Authentic Video and Outsourcing are the keys to the success of her business.
Can I just tell you how awesome all of my mastermind buddies have been?
We finish our actual mastermind call and then they have less than 12 minutes before we jump onto this interview.
For Maria it was the most challenging b/c she was actually at a speaking engagement and the school district had to lower their firewall so that Maria could use Blab.  Crazy right? This girl moved mountains to make our interview happen!
I've edited out a few of our technical glitches and as much background noise as I could.
One of my intentions for this entire series is for each of you listening to form your own mastermind. I created a quick start guide to help you with the process. You can get it at bizchhix.com/masterminding. It is a free download so check it out. You can also get it by texting 33444 masterminding.
I really like how Maria mentioned how important the collaborative nature of our group is and how it has helped achieve goals that seemed out of reach and to take more risks than she would on her own.
Check out Maria in action!
Watch the Video Podcast (recorded LIVE on Blab)
Join the Next Live Video Interviews via Blab.im
Join me every Thursday at 12:12PM PT for a live video interview on Blab. You can interact with myself and the guests during the show!
If you are not familiar with Blab it is a live video streaming platform that allows up to 4 people to share the screen at one time. This will be the first time I have ever conducted a live interview and the first time you have had the opportunity to interact with the guest and me as the interview unfolds.  Blab allows us to see your comments and respond in real time.
You can sign up by going to Blab.im and connecting with your Twitter account.
Make sure you are part of the BizChix community so you get notified about the Blab with an email reminder. You can do that by clicking the yellow join the community button on this page or Text 33444 and the word bizchix (all lower case).
You also can go to Blab.im/bizchixpodcast and subscribe there.
Connect with Maria Dismondy
Other Biz Chix Episdodes Mentioned:
MASTERMIND POWER SESSION
If you are interested in launching your own Mastermind (paid or unpaid) and could use some help thinking this all through I have opened up a few blocks of time for a Mastermind Power Session.
These are one hour laser focused sessions where we will cover everything you need to launch your own paid mastermind, including a boost in your confidence and a huge dose of encouragement to get started right away.
I'm also facilitating paid masterminds in the new year so if that interests you, make sure you are getting my emails. Just text bizchix to 33444 or  click on the yellow join the community button on this page.
Get our Free Guide to Start Your Mastermind
Thank you so much for listening.  If you enjoyed the episode, please subscribe in iTunes and leave a rating and or review.  This helps the show rank higher in iTunes search results!
Click here to join the Biz Chix community (free) and get an invitation to our Private Facebook Group for Female Entrepreneurs
Thank you to our Sponsor: