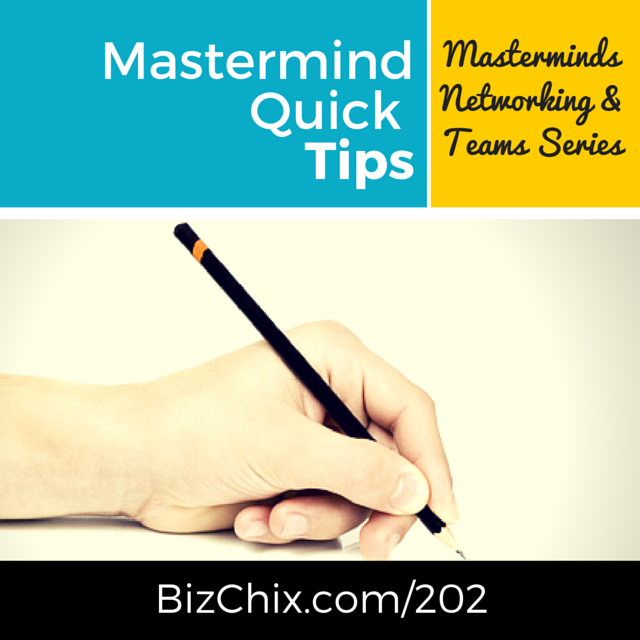 Get our Free Guide to Start Your Mastermind
Today we're wrapping up our series on Masterminds, Networking and Teams with some quick tips and final thoughts on masterminds.
Top 10 (final) Tips on Masterminds
1) Choose smart people.
2) Mastermind with people who are different from you
3) Members need to be headed in the same direction at a similar pace
4) Have a strong commitment to the group and to each others success
5) You get out what you put in
6) Your group may make you mad (that is good)
7) The relationships develop between sessions
8) Be accountable and provide accountability
9) It's OK to leave a Group that is not working for you
10) You CAN start a paid mastermind in your niche
MASTERMIND POWER SESSION
If you are interested in launching your own Mastermind (paid or unpaid) and could use some help thinking this all through I have opened up a few blocks of time for a Mastermind Power Session.
These are one hour laser focused sessions where we will cover everything you need to launch your own paid mastermind, including a boost in your confidence and a huge dose of encouragement to get started right away.
I'm also facilitating paid masterminds in the new year so if that interests you, make sure you are getting my emails. Just text bizchix to 33444 or  click on the yellow join the community button on this page.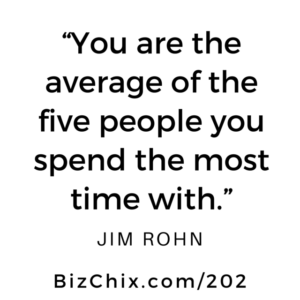 Thanks to community members who contributed:
Get our Free Guide to Start Your Mastermind
Thank you so much for listening.  If you enjoyed the episode, please SUBSCRIBE in iTunes and leave a rating and or review.  This helps the show rank higher in iTunes search results!
Click here to join the Biz Chix community (free) and get an invitation to our Private Facebook Group for Female Entrepreneurs
Thank you to our Sponsor: