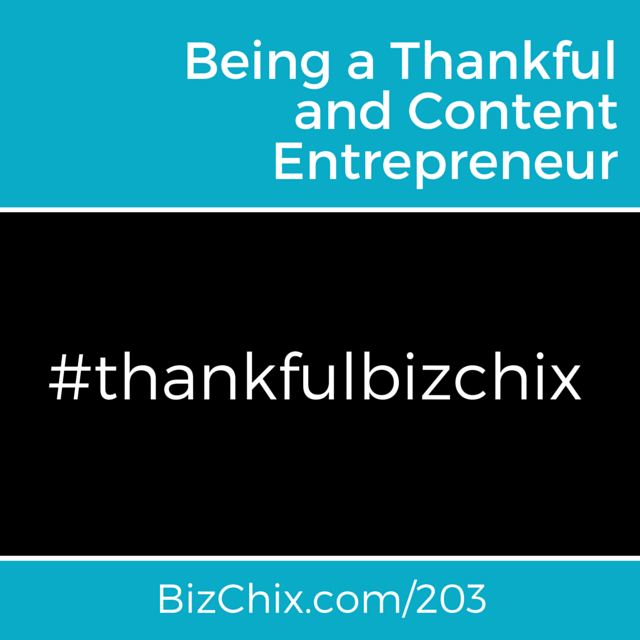 Are You Thankful for Your Business?
Learn how to say I love my business, it couldn't be any better and really mean it!
Let's take a break from comparing, regretting and goal setting and just be thankful for what we have and acknowledge where we are at.
You've come a long way baby!

Resources
Thank you so much for listening.  If you enjoyed the episode, please SUBSCRIBE in iTunes and leave a rating and or review.  This helps the show rank higher in iTunes search results!
Click here to join the Biz Chix community (free) and get an invitation to our Private Facebook Group for Female Entrepreneurs
Help Support the Biz Chix Podcast and Community via:
One of Natalie's favorite conferences is Social Media Marketing World.
Click below to get more information and your ticket (don't delay, prices go up every week).