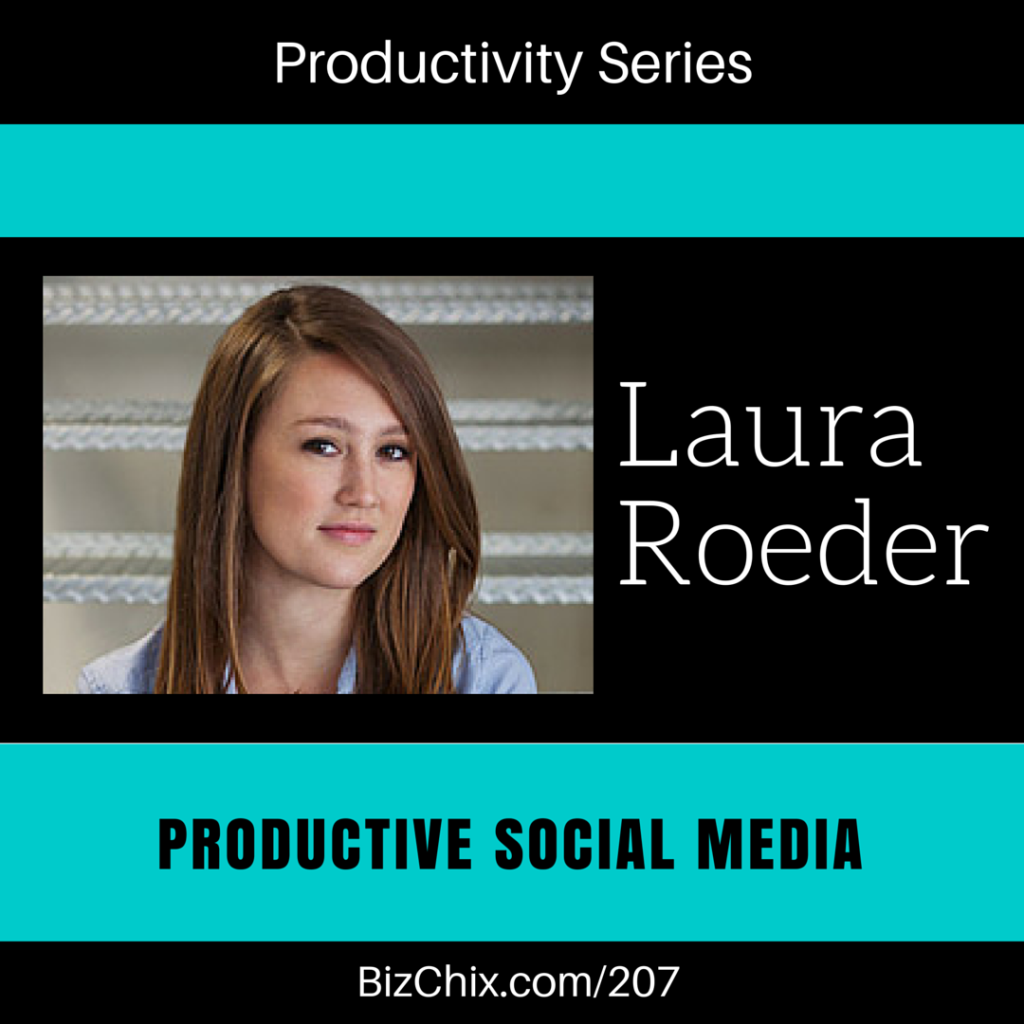 Laura Roeder is the founder of Edgar, a new social media automation tool designed to prevent updates from going to waste. Since 2009, she's been teaching entrepreneurs how to harness the power of social media marketing and create their own fame at LKR Social Media.
Laura was named one of the top 100 entrepreneurs under 35 in 2011, 2013 and 2014 and spoke at the White House about the value of entrepreneurship.
Laura has spoken at numerous influential industry conferences including, BlogWorld, The South by Southwest Interactive Conference, Real Estate Connect, The Social Communications Summit and Blogher, discussing online marketing, social media, and personal branding
Join the BizChix Community (free)
Inside This Episode:
5:40 Laura shares her family background
8:25 How she graduated college early
12:42 B School partnership with Marie Forleo
18:05 LKR Social Media
20:29 Laura's whirlwind romance
21:45 The birth of Edgar
27:53 Working out differences with husband-business partner
31:50 Social media scheduling & posting tips
45:09 Tips on hiring a nanny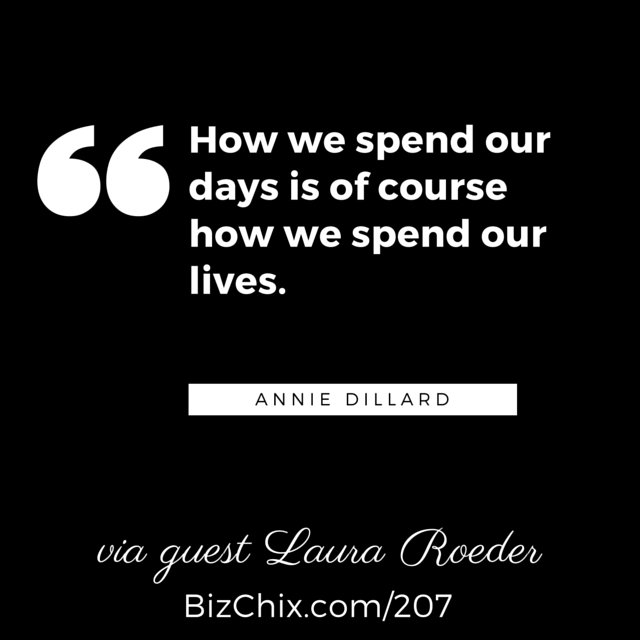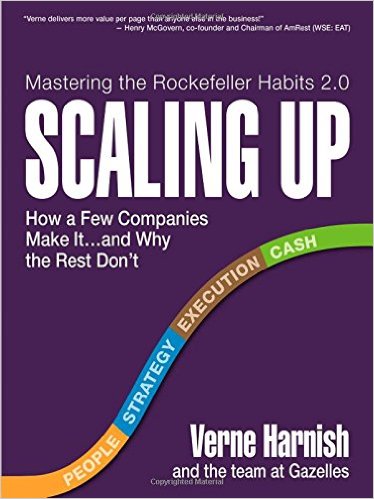 BizChix Episodes mentioned in this episode
Social Media Summer Camp Series
Join the BizChix Community (free)
Thank you so much for listening.  If you enjoyed the episode, please consider subscribing in iTunes  and Stitcher and leaving a rating and or review.  This helps us continue to be featured in New & Noteworthy so that more people can find us.
Click here to join the Biz Chix community (free) and get an invitation to our Private Facebook Group for Female Entrepreneurs
Help Support the Biz Chix Podcast and Community via:
One of Natalie's favorite conferences is Social Media Marketing World.
Click below to get more information and your ticket (don't delay, prices go up every week).