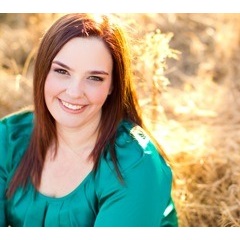 Since 2010, Stephanie Cottrell has lost over 200 pounds, left her corporate career behind, launched two businesses, published her first book and was married this past June.
She began her career in corporate marketing over 13 years ago and has worked with a number of companies large and small on their marketing strategy. Today, she's the founder of Blue Elephant Creative; a marketing and web development firm focused on helping small businesses and entrepreneurs grow their revenue.
She's also the writer behind Trading Pounds, a site dedicated to helping others lose the weight and gain the life they want.
Inside This Episode
Focus on one task at a time.  Turn your phone off or put in a different room, don't check social media, don't try to multi-task!
Other Resources Mentioned
Thank you so much for listening.  If you enjoyed the episode, please consider subscribing in iTunes  and Stitcher and leaving a rating and or review.  This helps us continue to be featured in New & Noteworthy so that more people can find us.