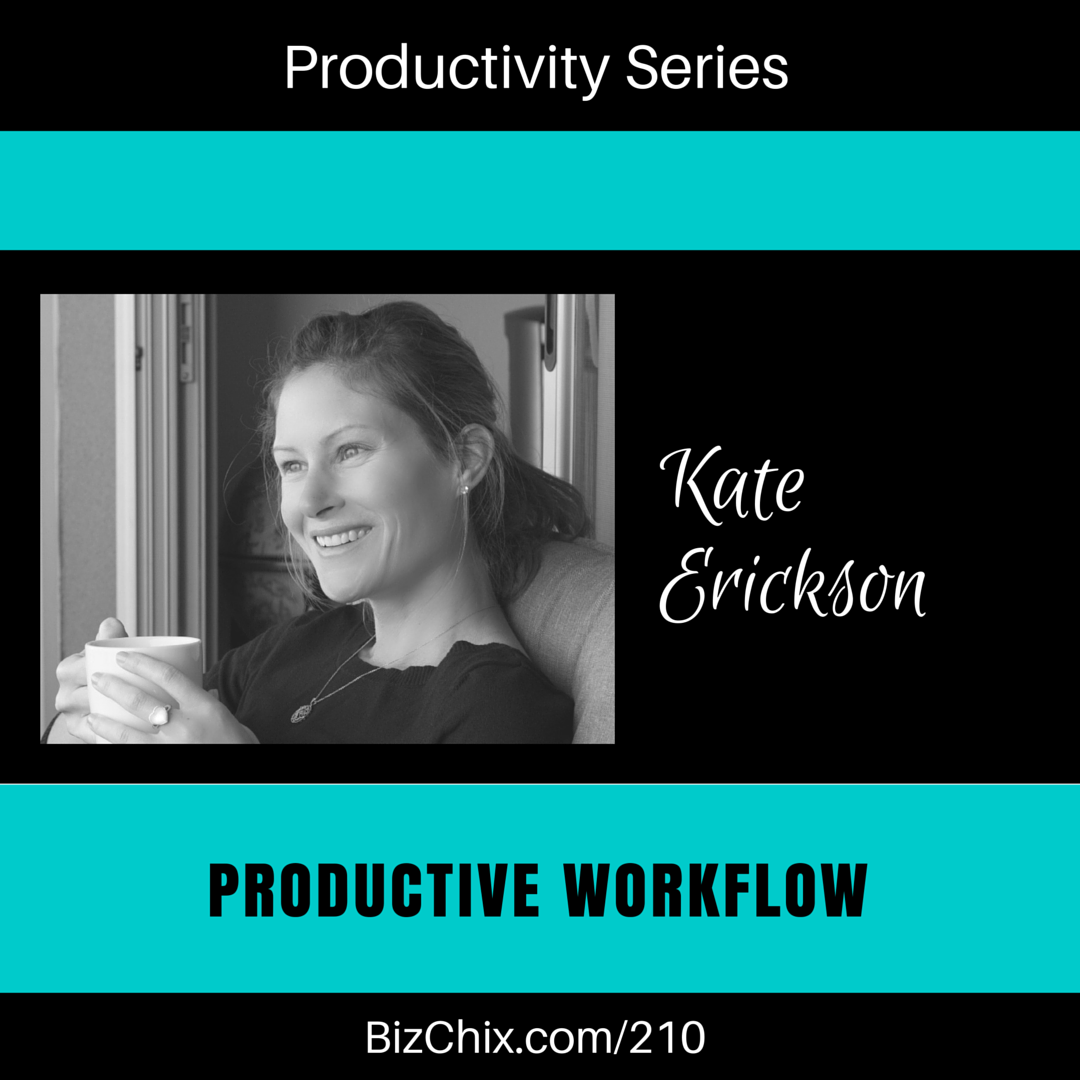 Kate Erickson is a creator, engager and implementer over at EOFire, a 7-day a week podcast that interviews today's most inspiring and successful entrepreneurs. She is also the host of Kate's Take: The EOFire Audio Blog and author of The Fire Path: A Beginner's Guide to Growing Your Online Business. Kate is passionate about helping entrepreneurs create freedom in their business and life through developing systems and processes that can help their business scale and grow.
Join the BizChix Community (free)
Inside This Episode:
10:05 Kate shares her family background
12:24 Kate as a rule follower
14:48 How, when and why she started her podcast
20:25 Kate shares her first speaking engagement
22:17 Kate talks about conquering her fears
24:05 About project management (using Asana)
28:46 What is Boomerang?
34:42 Kate talks about Sweet Process
40:42 Time management (using Rescue Time)
44:24 Using online timer e.ggtimer
45:37 Mastering her calendar ("theming" or batching time)
50:10 Kate shares her home organization
52:20 Talks about her recommended book
54:07 What to look forward with Kate this year
56:58 Her inspirational quote and what it means to her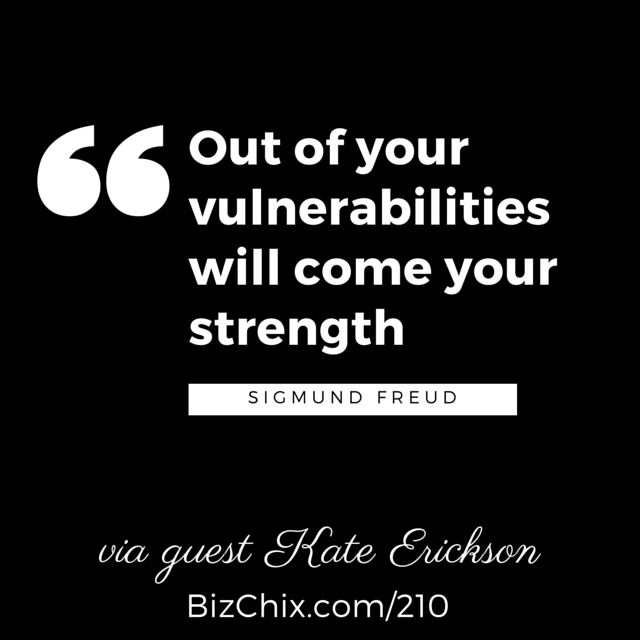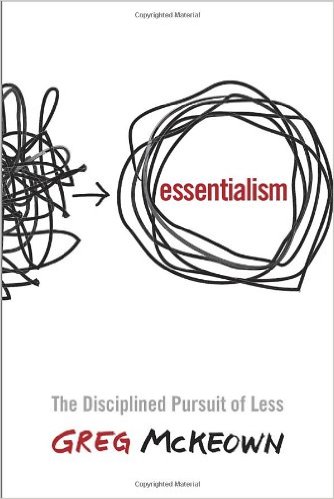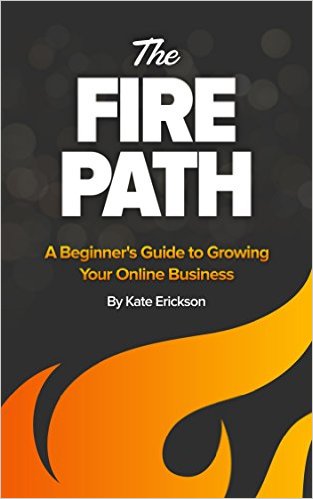 Productivity Tools
Resources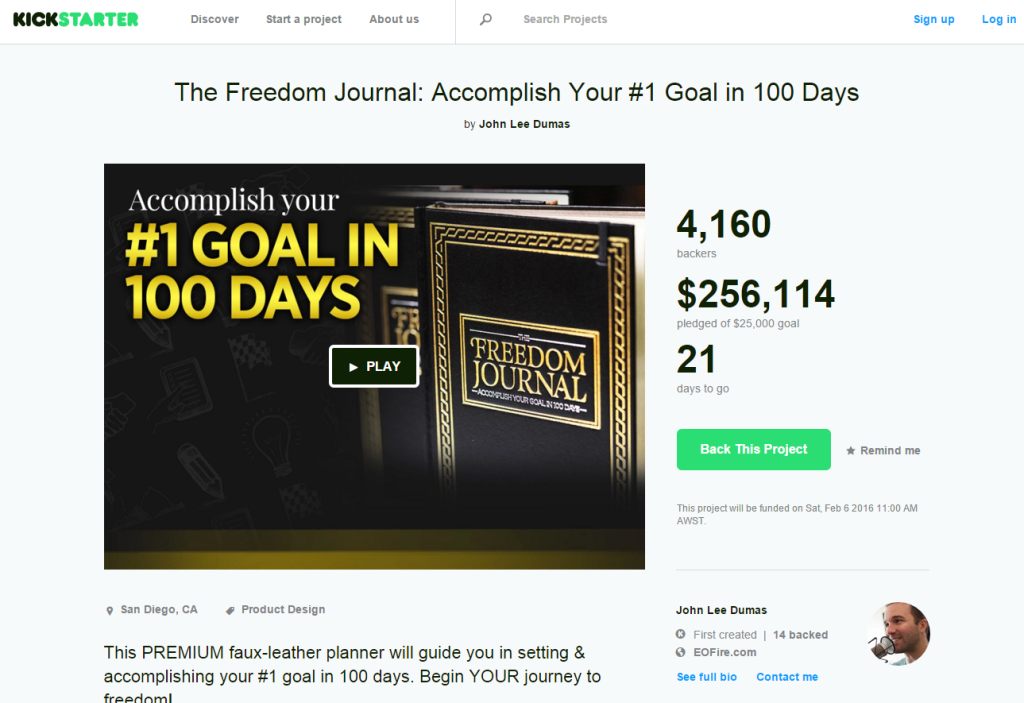 Hear Liz's podcast Ben Franklin's World: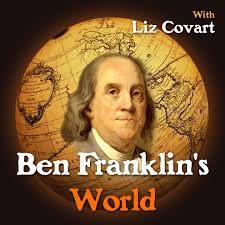 Hear Katie's podcast Biz Women Rock:
BizChix Episodes mentioned in this episode
Connect with Kate
Join the BizChix Community (free)
Thank you so much for listening. If you enjoyed the episode, please SUBSCRIBE in iTunes and leave a rating and or review.  This helps the show rank higher in iTunes search results!
Help Support the Biz Chix Podcast and Community via: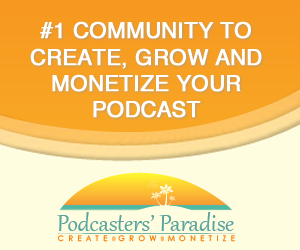 One of Natalie's favorite conferences is Social Media Marketing World.
Click below to get more information and your ticket (don't delay, prices go up every week).