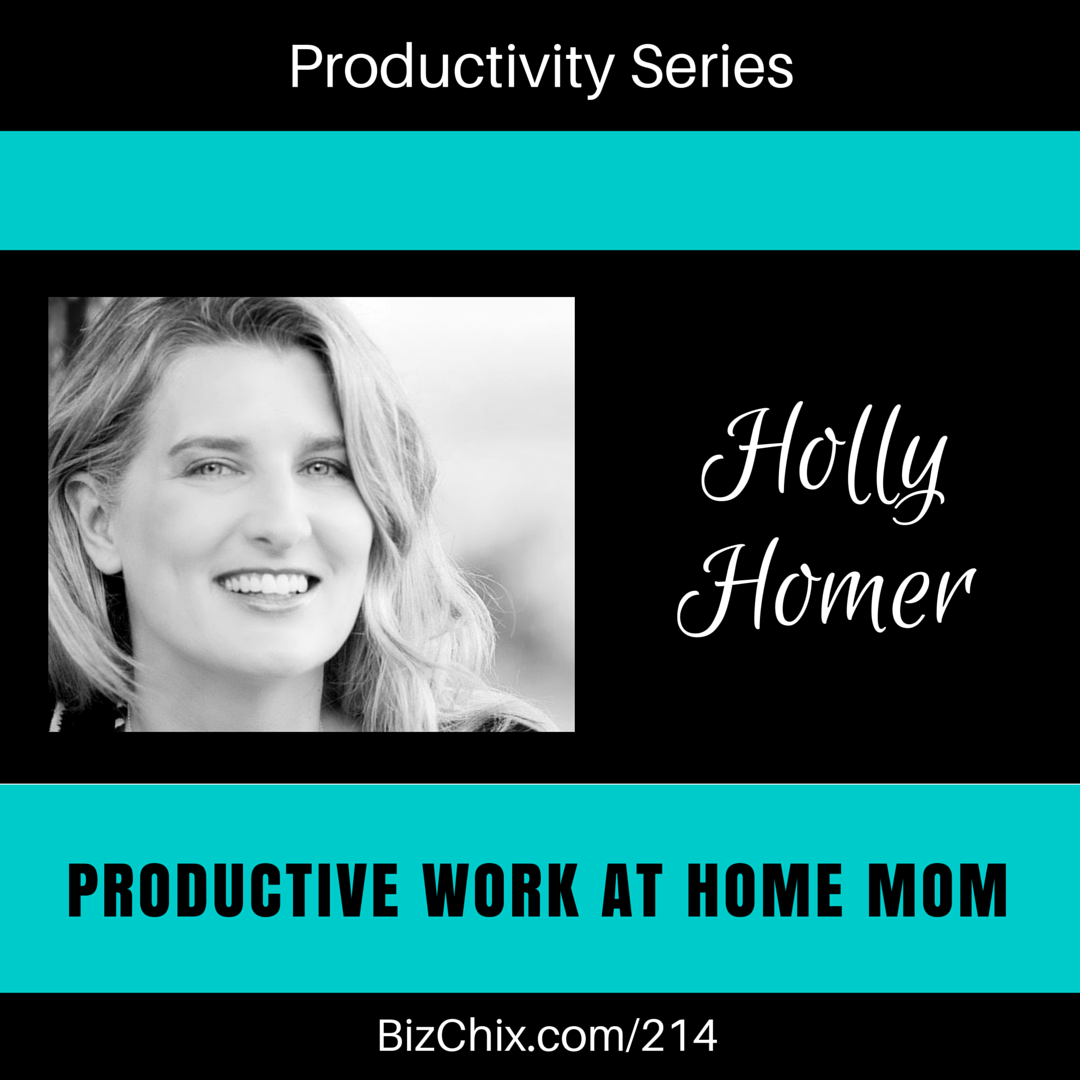 Learn How to Be Productive while Working From Home.
Two seasoned entrepreneurs and moms share their best practices for juggling motherhood and entrepreneurship.
Holly Homer, mom of 3 boys, and the owner of KidsActivitiesBlog.com and Business2Blogger.com shares the creative ways she organizes her home and her life around her strengths.
BizChix host Natalie Eckdahl also shares how she manages 3 kids and running an online business from home.
This episode was originally recorded on Blab as part of Women Entrepreneur Conference (WEcon) which took place in December 2015.
It was organized by Hannah Russell-Goodson who is the founder of Pod Clear which was acquired by Blab and Alexandra Black-Paulick who hosts the Positive Impact Podcast.
Special thanks to Hannah and Alex for allowing me to share this conference excerpt with my podcast audience!
Holly was previously on the show sharing how she grew her Quirky Momma FB page to 1 million fans organically in one year. You can hear that interview in Episode 182.
Holly is the co-author of the book, 101 Kids Activities that are the Bestest, Funnest Ever! and her newest book 101 Coolest Simple Science Experiments is releasing April 19, 2016 (see link below).
Holly also speaks on blogging topics and FB growth around the country and on her YouTube channel and Natalie had the pleasure of meeting her in person at Social Media Marketing World 2015 where she will be speaking again this year!
Holly and I are both avid Twitter user so please tweet us @TexasHolly and @BizChixPodcast and let us know your favorite takeaway.
Scroll to 3:34:00 to watch the video replay of Natalie & Holly
(they are the last segment of Women Entrepreneurship Con)
Join the BizChix Community (free)
Inside This Episode:
Check out Holly's new book coming out this month!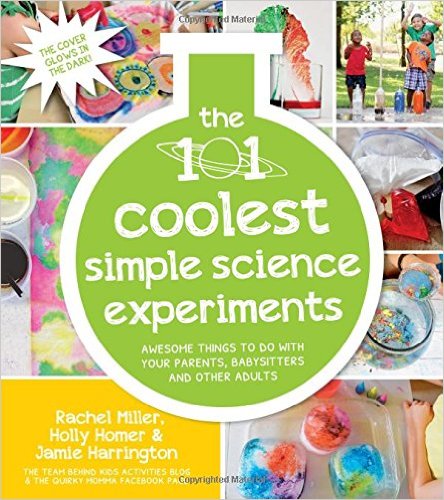 Join the BizChix Community (free)
Thank you so much for listening. If you enjoyed the episode, please SUBSCRIBE in iTunes and leave a rating and or review.  This helps the show rank higher in iTunes search results!
Help Support the Biz Chix Podcast and Community via:
One of Natalie's favorite conferences is Social Media Marketing World.
Click below to get more information and your ticket (don't delay, prices go up every week).