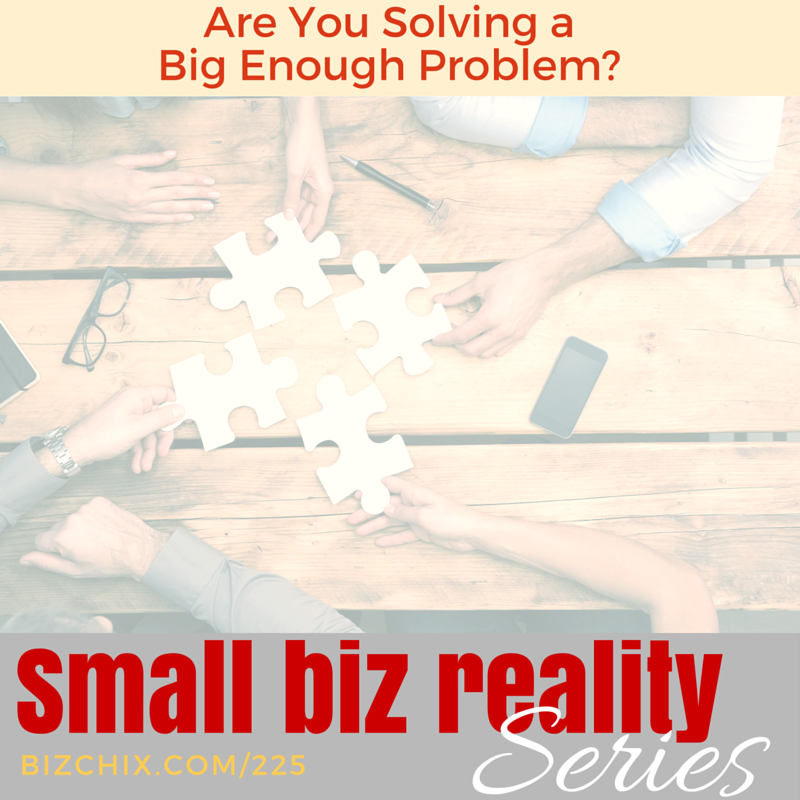 Are you struggling to sell your current product or service offerings in your small business? If so, you might not be solving a big enough problem. Host Natalie Eckdahl digs into how to examine your own business and turn things around.
MASTERMINDS
New masterminds for women entrepreneurs and women podcasters are launching in August, so be sure to apply now. If you are interested in a future group, apply for that now too so I can keep you on an interest list and help match you to the best group when you are ready.
Key Takeaways:
[7:02] Are solving a big enough problem with your product or service?
[13:40] Do your clients believe your fee is worth the benefit they will receive?
[15:33] Why is timing important and what triggers someone to purchase your product or service?
[18:34] Instead of solving a problem you can Fulfill a Fantasy!
[26:47] Consider who your target market is and have you specifically targeted them?
[28:11] Need help with the next steps?
MENTIONED IN THIS EPISODE
WORK WITH NATALIE 
If you are struggling in your business and don't know what to focus on or if you have a business or new product idea and just want someone else to bounce the idea off of, I would love for you to book a 90 minute strategy session with me.
There is no long term commitment and it is the most affordable way to work with me. I do these with entrepreneurs at all stages and have also been working with podcasters who want to align their podcast to their business or find a way to monetize their podcast.
Thank you so much for listening. If you enjoyed the episode, please SUBSCRIBE in iTunes and leave a rating and or review.  This helps the show rank higher in iTunes search results!