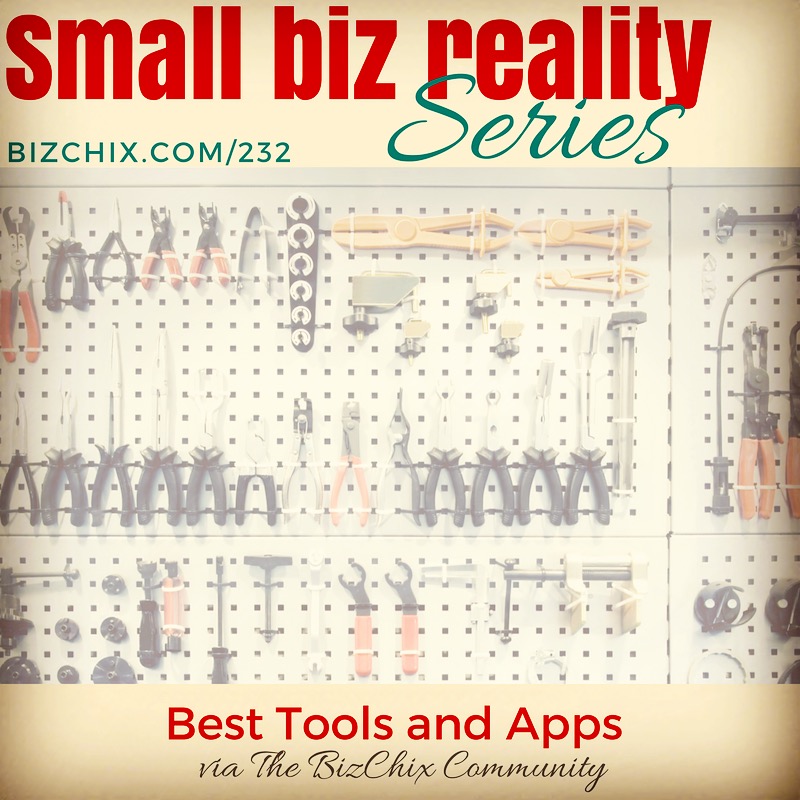 This episode is sponsored by my very own programs. Click below for more information.
This episode was created in partnership with The BizChix Community. I am so excited to have NINE amazing women entrepreneurs on the show to share their favorite business tools with YOU.
I love bringing our BizChix community to life in this way and am thrilled to share this capstone episode of The Small Biz Reality Series with you.
Key Takeaways:
#1. Voxer [listen at 5:26]
Recommended by: Natalie Eckdahl
#2. Text Expander [listen at 7:33]
Recommended by: Laura McClellan
#3. Boomerang [listen at 11:55]
Recommended by: Blair Thielemeir
#4. The Skimm [listen at 14:05]
Recommended by: Heather Ryan
#5. Trello [listen at 15:58]
Recommended by: Danielle Liss
#6. Google Calendar [listen at 19:18]
Recommended by: Diane Diaz
#7. Bullet Journal (also see this link) [listen at 22:59]
Recommended by: Jill Sessa
#8. Onlypult [listen at 28:22]
Recommended by: Kendra James
#9. Zapier [listen at 31:44]
Recommended by: Alaia Williams
#10. Evernote [listen at 36:03]
Recommended by: Jennifer Ebeling
#11. Chipotle App [listen at 42:50]
Recommended by: Natalie Eckdahl
Podcasts featured in this Episode:
Hear the entire Small Business Reality Series via: BizChix.com/smallbiz
I'd love to work with you either 1/1 through a 90 minute strategy session, via one of my Masterminds for Entrepreneurs or Podcasters or in my new Group Coaching Program for New Entrepreneurs.
Click HERE–> BizChix.com/workwithme
Thank you so much for listening. If you enjoyed the episode, please SUBSCRIBE in iTunes and leave a rating and or review.  This helps the show rank higher in iTunes search results!