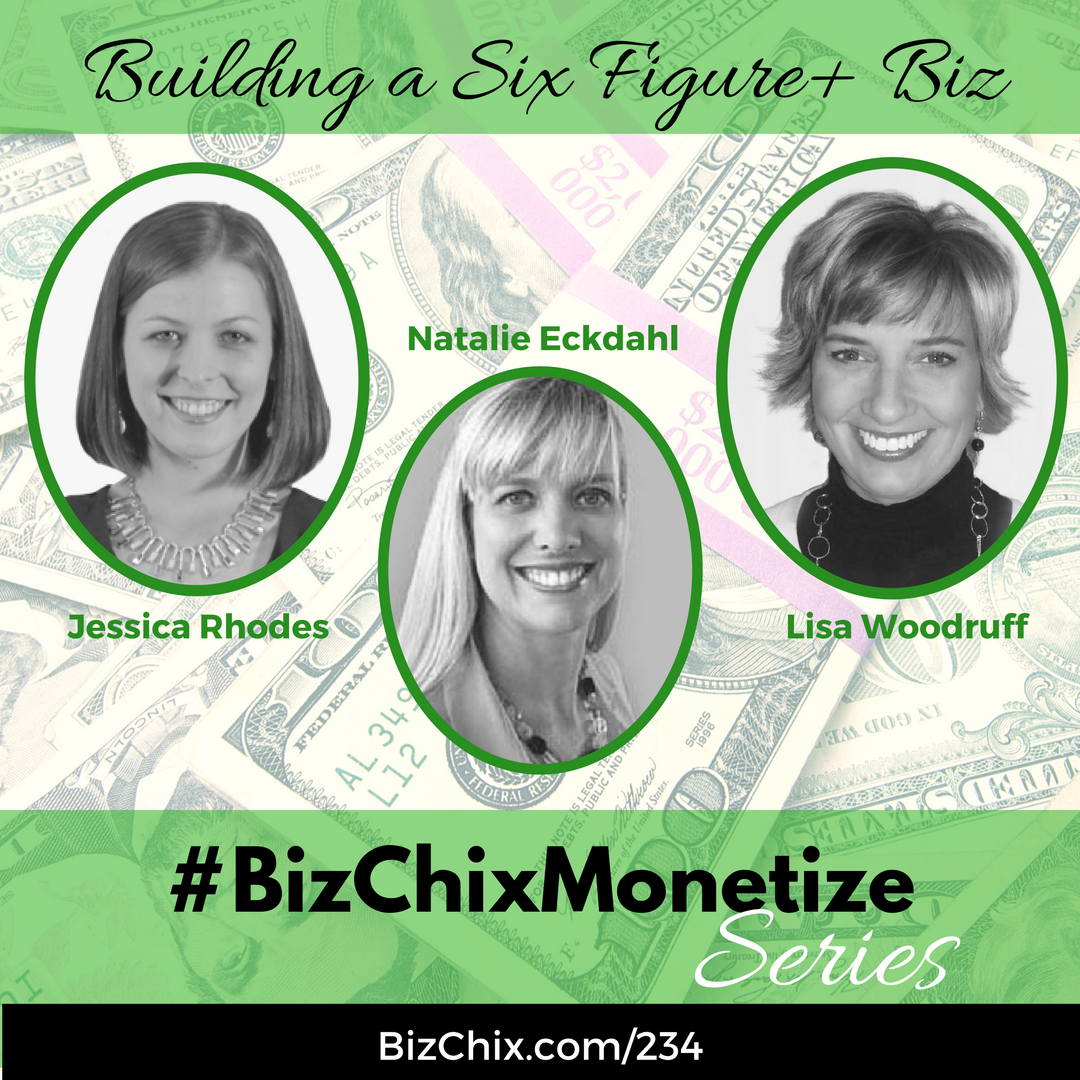 This episode is sponsored by my Strategy Sessions. This is a one time, 1/1 coaching appointment where we spend 90 minutes focused on your business. We go deep on 3 topics of your choosing and you walk away with focus, clarity and an action plan.
Building a Six Figure Business
I was thrilled to be asked speak at #FinCon16 in sunny San Diego, CA, but the icing on the cake was that several people I adore were also attending and I was offered the opportunity to use a recording booth and create a podcast at the conference.  It was a no brainer to invite Jessica Rhodes and Lisa Woodruff on air as both are business women, podcasters and mothers whom I admire.
In this episode, we share how they built their six figure+ businesses from the ground up, as well as how they manage their teams, handle pricing strategy and balance motherhood. I also share some tidbits about building BizChix that I have never shared before on air.
This was the first time I have recorded a podcast outside and so there is some ambient noise (think planes and trucks backing up). It was a challenge to stay focused as people walked by and waved "hi" and took our pictures, but we kept our wits about us and we covered A LOT of ground.
We did record a some Facebook Live clips which you may have seen on my Facebook page, Jessica's page or in the Private Facebook Group I host for female entrepreneurs.
Connect with Jessica Rhodes:
Connect with Lisa Woodruff:
Thank you so much for listening. If you enjoyed the episode, please SUBSCRIBE in iTunes and leave a rating and or review.  This helps the show rank higher in iTunes search results!