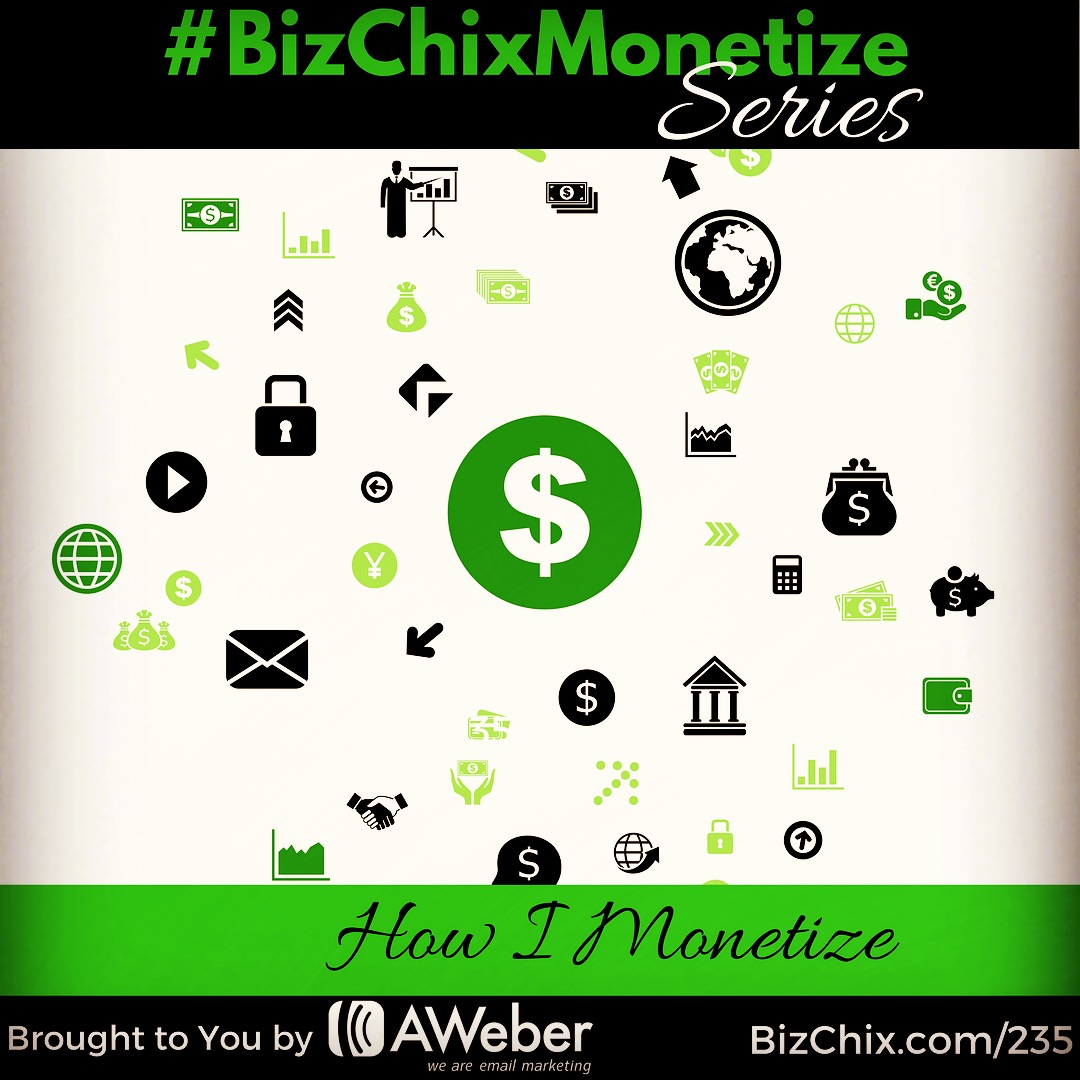 This episode is sponsored by AWeber. Thank you for supporting women entrepreneurs! Click the image below to learn more and get a 60 Day Free Trial.

How I Monetize My Podcast and Platform
Host Natalie Eckdahl discusses how she monetizes her podcast and business! It is not how she expected things to evolve when she launched the show in January 2014.
Key Takeaways:
[4:35]  Natalie talks about why and how she started the BizChix podcast.
[6:40]  Natalie discusses the different ways you can monetize your online business or podcast.
[12:48] Natalie's epiphany when listening to Claire Pelletreau from the Get Paid Podcast
[16:50] How Natalie is monetizing today.
[19:08]  What Natalie has learned from podcasting.
[23:08]  How and why create multiple streams of revenue.
[27:00] Lessons learned on monetizing.
[33:09] How did the AWeber sponsorship happen?
[48:40] Honored AWeber appreciates BizChix and how important women entrepreneurs are – please tweet or send a thank you on Instagram for their support.

[49:52] Special message from Tahoe!
Mentioned in this Episode:
Hear the entire #BizChixMonetize  Series by subscribing today at BizChix.com/iTunes.
Now go make some money!
I'd love to work with you! Click for more info BizChix.com/workwithme