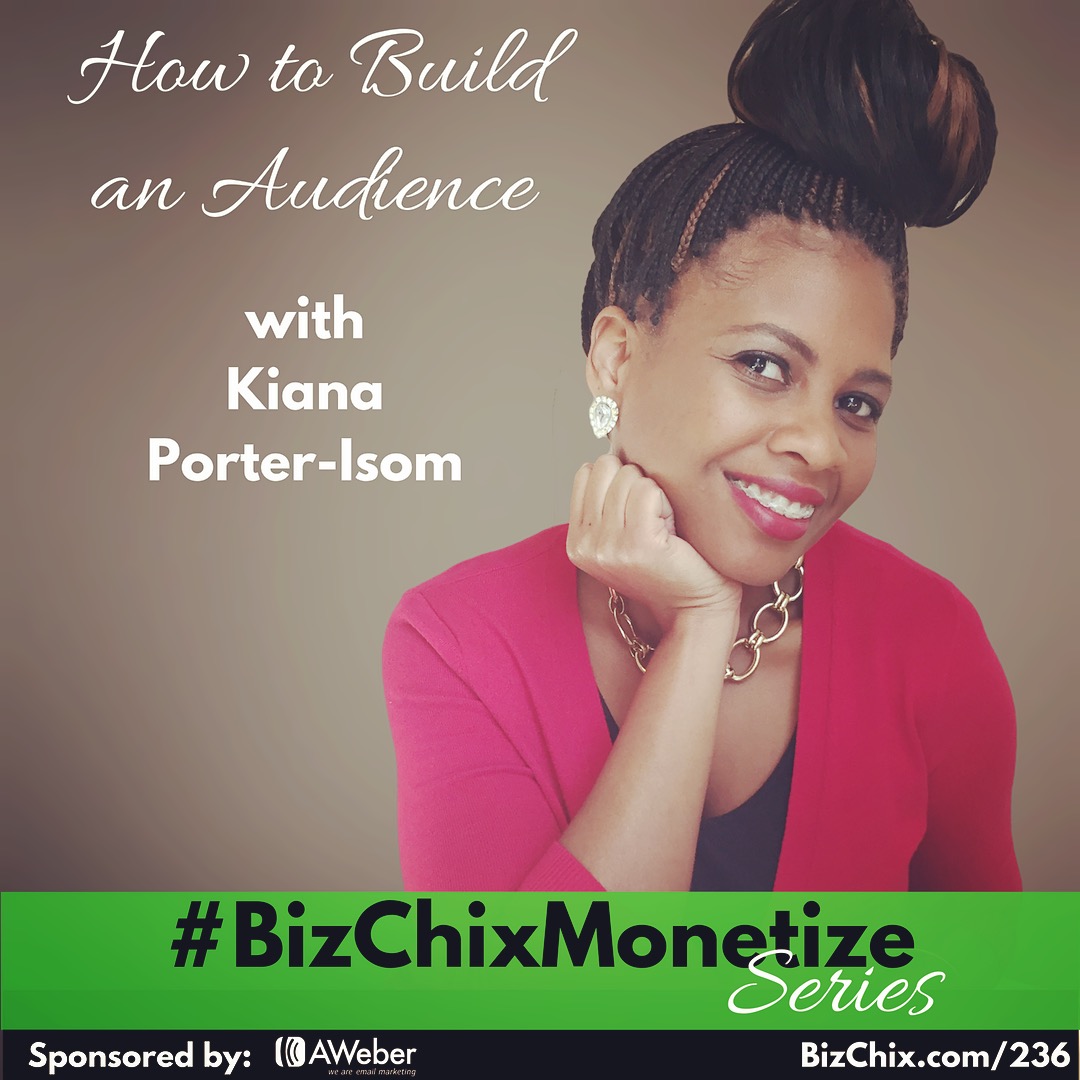 Host Natalie Eckdahl coaches Kiana Porter-Isom from Edupreneur Today about monetizing her "side" business! They strategize on how Kiana can create recurring revenue through membership sites. Also, Kiana shares how she has grown her audience through Instagram and what her business is like one year in.
This episode is sponsored by AWeber. Thank you for supporting women entrepreneurs! Click the image below to learn more and get a 60 Day Free Trial.

How to Build an Audience and Monetize #BizChixMonetize
Key Takeaways:
[4:25] Learn about Kiana and her biz Edupreneur Today.
[8:30] Natalie and Kiana chat about hiring a driver for long drives for consulting and how to use that time in the car to be productive.
[10:17] Kiana would like to work on income stream that's predictable, particularly a membership site for teachers.
[12:40] Natalie and Kiana talk about the value of email list building.
[14:57] Kiana lets us know the unique way she built her email list with free products.
[17:42] Kiana talks about the steps she used to take people to her lead magnet using Instagram.
[23:11] Natalie asked Kiana when she first monetized in her business?
[25:09] Kiana offers insight about how she felt her business was growing slow.
[28:52] Natalie and Kiana discuss options on creating a recurring revenue stream.
[35:35] Natalie suggests a couple of podcasts related to membership sites.
[45:06] Natalie offers suggestions on getting clarity on membership sites – Do you want to provide content, community or both?
[49:33] Natalie explains the difference between forums versus Facebook groups.
[57:40] What to do if Kiana gets stuck on the technology end of a membership site?
[1:00:38] Kiana asks if she should set up a landing page now even before the membership site is ready?
[1:02:04] Natalie mentions that there is an element of personal selling involved while building a membership site.
[1:48] How to connect with Kiana.
[1:06:12] Natalie states you can hear the latest developments on her membership site, "The Nest" at bizchix.com/nest
[1:07] Final thoughts from Natalie
[1:08:08] Special message to everyone from Tahoe (Natalie's 4 year old son).
Connect with Kiana
Mentioned in this Episode:
I'd love to work with you! Click for more info BizChix.com/workwithme