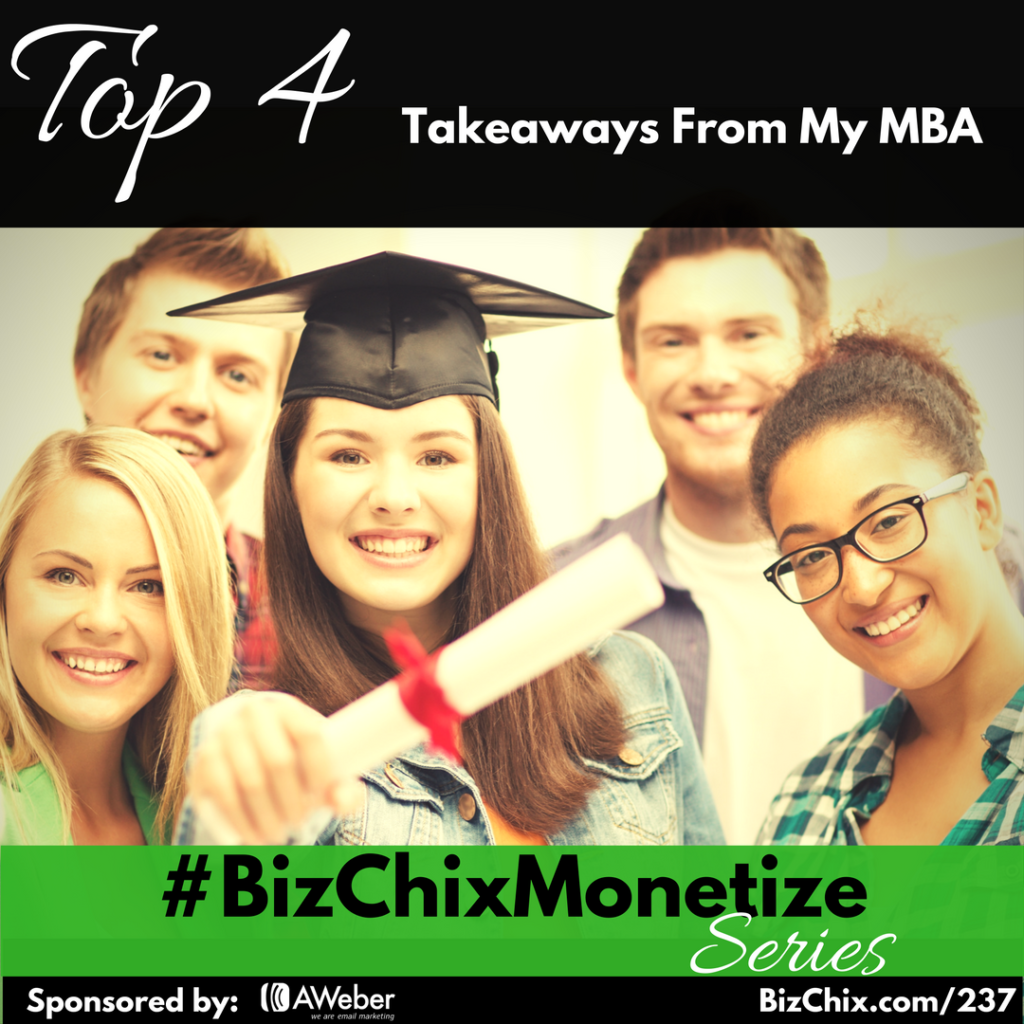 Top 4 Takeaways From My MBA
Host Natalie Eckdahl shares four major takeaways from her MBA education and how they impacted her entrepreneurial journey.
This episode is sponsored by AWeber. Thank you for supporting women entrepreneurs! Click the image below to learn more and get a 60 Day Free Trial.

Key Takeaways:
[6:05] First takeaway – Think BIGGER!
[10:35] Being "surprisingly" inspired by Noah Kagan at #FinCon16 and having an epiphany under a tree.
[15:09] Second takeaway – Study best practices in other industries.
[22:25] Natalie shares how her networking relationship with Jessica Rhodes grew and networking with Facebook groups.
[27:16] Third takeaway – Focus on your Network and Networking.
[27:55] Fourth takeaway – Teams and the power of collaboration.
[35:10]  The Nest is open to registrants.
[37:35] Special message to everyone from Tahoe (Natalie's 4 year old son).
Mentioned in this Episode:
Hear the entire #BizChixMonetize Series.
I'd love to work with you! Click for more info BizChix.com/workwithme.