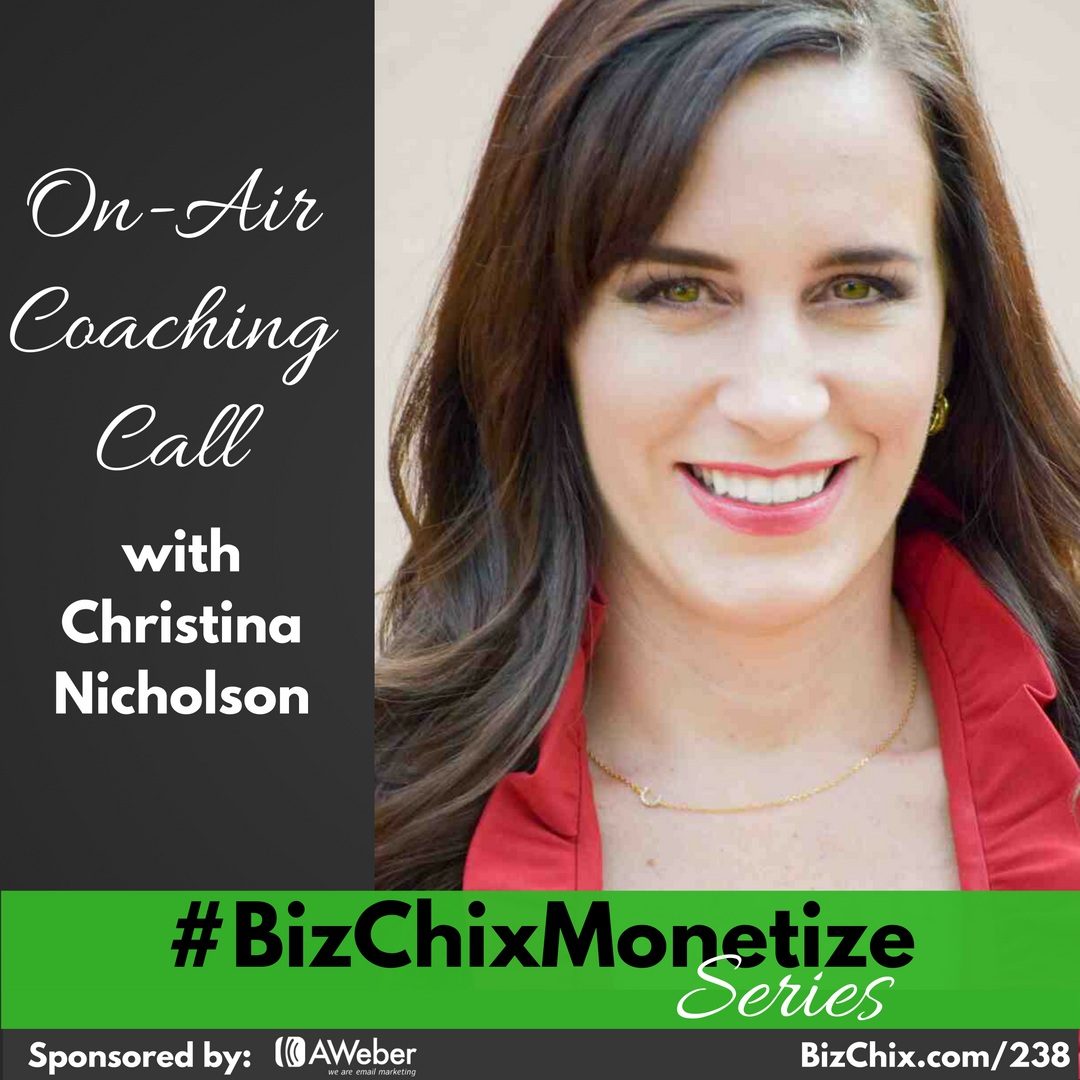 Hear Natalie coach Christina Nicholson of Media Maven on how to prioritize her local media relations work and the opportunities to create "passive" income online. Natalie also provides training on planning for 12 weeks at a time in your business.
This episode is sponsored by AWeber.  Thank you for supporting women entrepreneurs! Find out more and get an all access, 60 Day Free Trial at BizChix.com/Aweber!

Prioritizing Online vs. Local Opportunities
Key Takeaways:
[4:35] Natalie welcomes Christina Nicholson and learns about her background in as a TV anchor and in PR.
[8:36] Christina describes her business, Media Maven, where she provides media relations, video production, and blogging services.
[13:00] Christina shares how she uses LinkedIn to gain clients.
[25:25] Natalie mentions how Christina should be selective on networking events and speak at local events.
[27:25] Natalie gives Christina some recommendations on her online course, Master Your PR.
[40:00] Christina and Natalie chat about potential one-on-one sessions Christina can implement.
[44:24] Natalie and Christina talk about how important retainer clients are for her business.
[47:28] Natalie provides insight on limiting beliefs and client expectations.
[57:20] Is a business plan really needed?
[1:00] Natalie mentions the book, "The 12 Week Year: Get More Done in 12 Weeks than Others Do in 12 Months".
[1:03] Final thoughts from Natalie
[1:08:08] Special message to everyone from Tahoe (Natalie's 4 year old son).
Connect with Christina
Mentioned in this Episode:
Hear the entire #BizChixMonetize Series.
Let's Work Together! Join me in a 90 Minute Strategy Session.