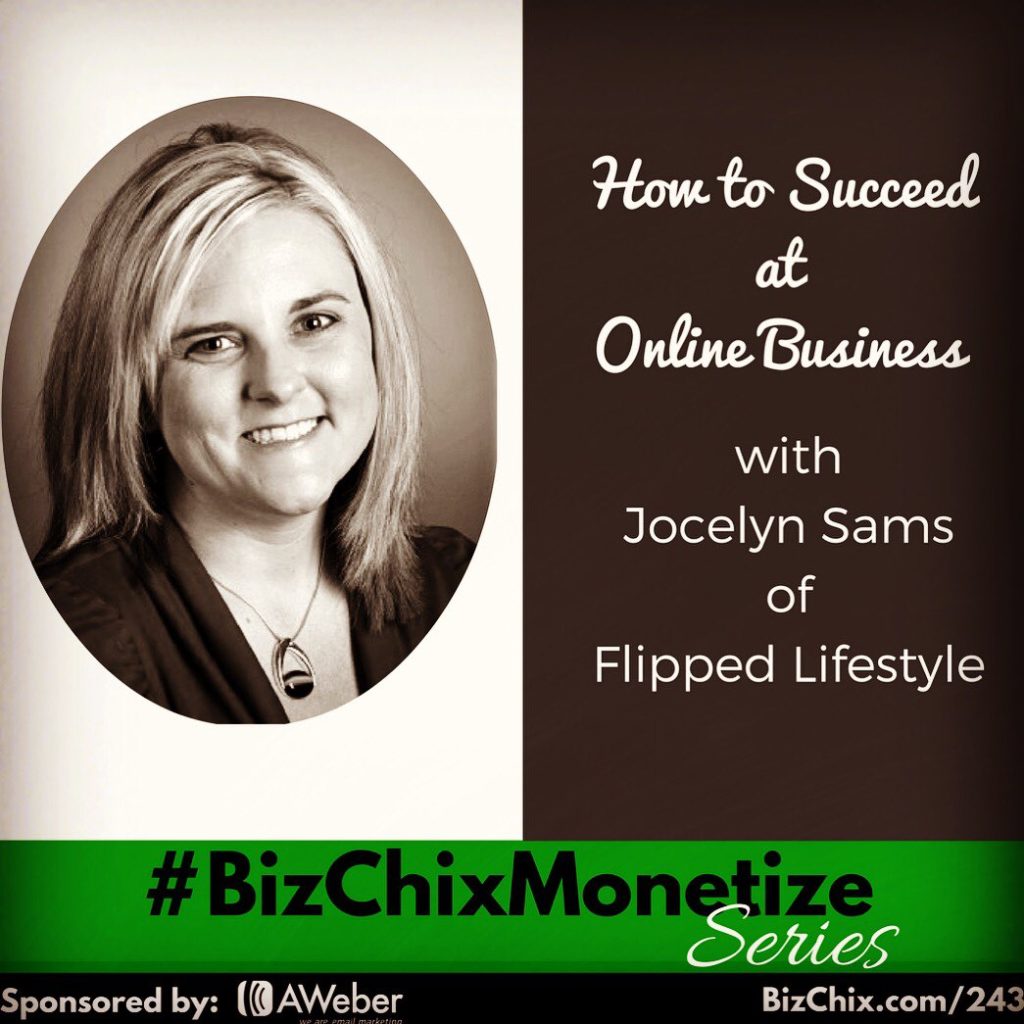 Natalie chats with Jocelyn Sams, from Flipped Lifestyle Podcast, on how she launched her online business, to create a successful transition from leaving her day job to becoming an online entrepreneur. Jocelyn and her husband, Shane, built a successful online business together to be able to quit their teaching jobs. Hear this fantastic story and how she launched, grew, and nurtured her online business.
This episode is sponsored by AWeber. Thank you for supporting women entrepreneurs! Find out more and get an all access, 60 Day Free Trial at BizChix.com/Aweber!

How to Succeed at Online Business with Jocelyn Sams of Flipped Lifestyle
Key Takeaways:
[11:00] Jocelyn talks about how she became an online entrepreneur.
[16:48] Natalie asks Jocelyn about her process of obtaining her first customers.
[21:20] Jocelyn reveals how she and her husband quit their teaching jobs to become online entrepreneurs full-time.
[29:25] How do you explain online entrepreneurship to friends and family?
[35:45] Are membership sites for you?
[36:42] Getting started with live events and how they contribute to your business.
[41:20] Outsourcing in your home and if you need a fairy Godmother like Natalie.
[48:50] Natalie's final thoughts.
[54:54] Special message from Tahoe (Natalie's 4 year old son).
Connect with Jocelyn Sams:
Jocelyn's website
Flipped Lifestyle Podcast
Mentioned in this Episode:
Jocelyn's House Cleaning Checklist
BizChix.com/nest
ElementaryLibrarian.com
Ushistoryteachers.com
BizChix.com/Aweber

Hear the entire #BizChixMonetize series.