2017 is The Year Of Profit
Did you know that 2017 is The Year of Profit? In this episode I challenge you to create a profit goal for your business. There is so much focus on having a big revenue or sales number that often what gets lost is the actual money you transfer from your business to your home.
Many of us get caught up in investing in our business and forget to make a plan to have our business financially provide for us.
Not this year!
It's time to take a look at not only how you can increase revenue, but also how you can decrease expenses.
Listen to get encouraged and inspired!
---
This episode is sponsored by AWeber. Thank you for supporting women entrepreneurs! Find out more and get an all access, 60 Day Free Trial at BizChix.com/Aweber!

---
Mentioned in this Episode: 
Episode 241 Profit First with Michael Michalowicz
Episode 235 How I Monetize my Podcast and Platform
Episode 225 Are You Solving a Big Enough Problem?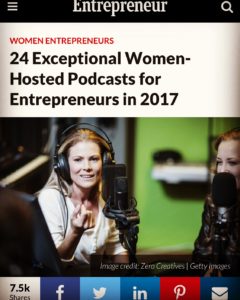 Interested in working with Natalie one on one or in a of her masterminds? Click to Learn More.
Image Source: 123RF