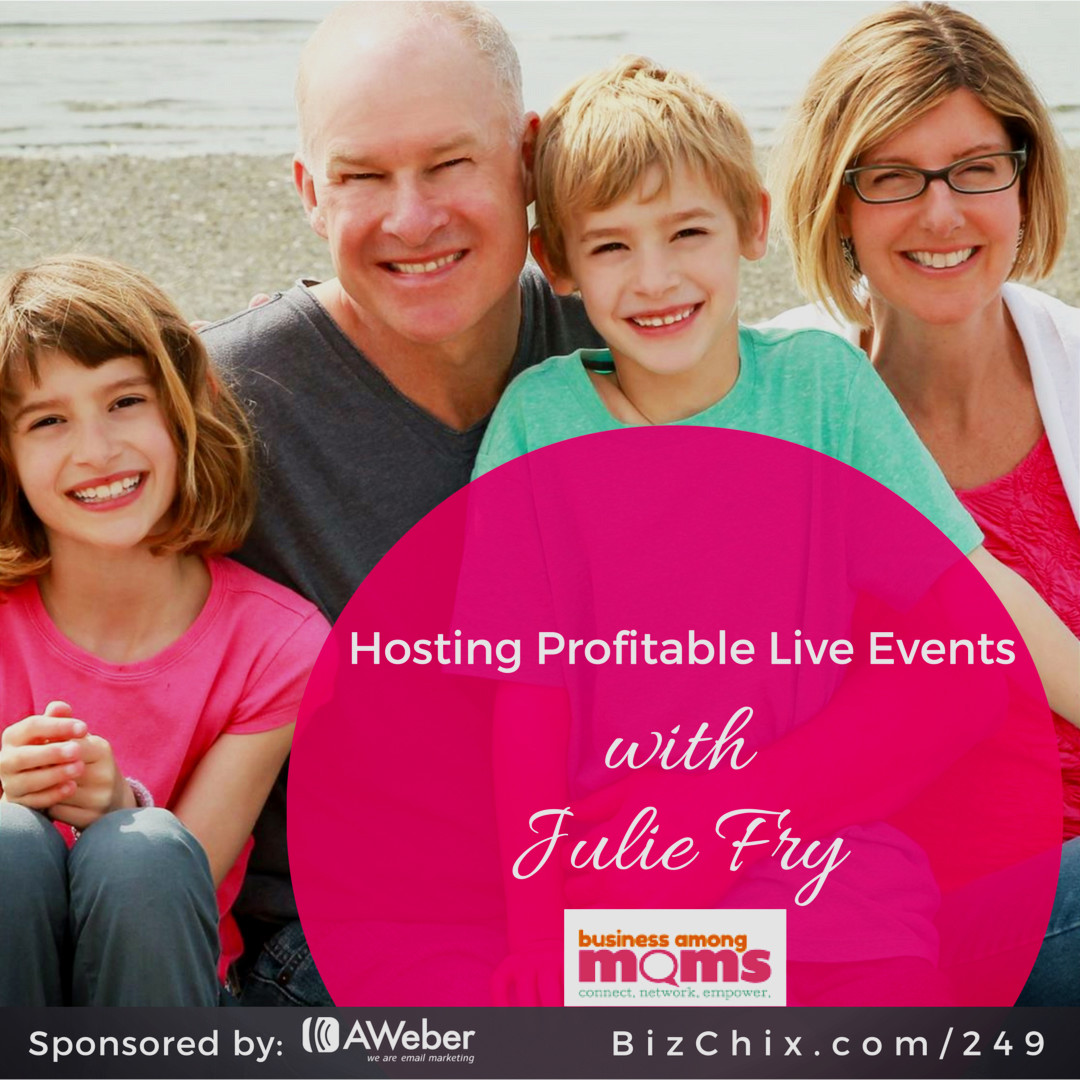 Hear Julie Fry, the Chief Mom Officer at Business Among Moms (BAM) share how LIVE EVENTS have grown and connected her community and her lessons learned from hosting small and large events. Also, Julie has a special announcement about her BAM Success Summit this spring (hint…it involves Natalie). 😉
Business Among Mom's is a thriving community of over 5,000 mom-run businesses across the country and the BAM Success Summit is the live event Julie spearheads each spring in Seattle to bring her community together. She is expecting 250 attendees this year.
Julie was a previous guest on episode 24 and agreed to an interview before Natalie had even launched the show. They reminisce on their relationship over the last three years and Natalie reads the initial email she sent inviting Julie onto the show.
Natalie also offers a special thank you to the BizChix community as the show has experienced 300% growth in downloads in the last year.
This episode is sponsored by AWeber. Thank you for supporting women entrepreneurs! Find out more and get an all access, 60 Day Free Trial at BizChix.com/Aweber!

---
Connect with Julie Fry:
Business Among Moms Facebook Page
Business Among Moms Instagram Page
Business Among Moms Twitter Page
Mentioned in this episode:
Come meet Julie and Natalie in person and hear Natalie keynote as well as other fabulous speakers at the BAM Success Summit, May 19, 2017!
Interested in working with Natalie one on one or in joining one of her masterminds? Click to Learn More.