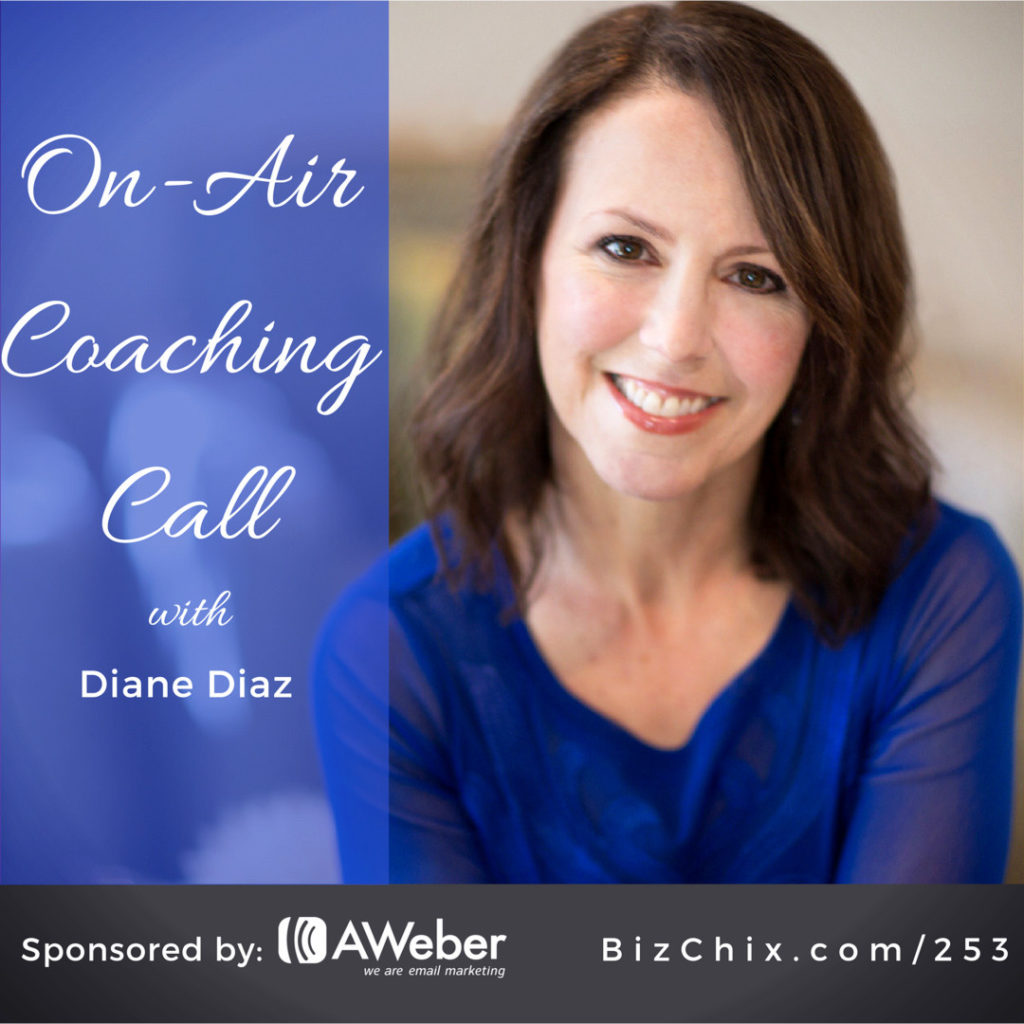 A new on air coaching call with Diane Diaz from The Brand Teacher who has multiple customer avatars she is choosing. Natalie coaches her through choosing an avatar so she can focus her messaging, content and social media efforts.
Diane Diaz is a full-time University Professor who teaches branding and branding strategies.
Diane also works with individuals and corporations to help employees create their own personal brand with branding workshops. Providing a professional look across social media platforms to bring professionalism to both the corporation and individual is crucial to succeed as a professional.
Here are a few topics we cover in this call:
Creating a Customer Avatar
Changing a Social Media Presence to Reflect a Brand
The Importance of LinkedIn
Pricing Services
This episode is sponsored by AWeber. Thank you for supporting women entrepreneurs! Find out more and get an all access, 60 Day Free Trial at BizChix.com/Aweber!

---

Connect with Diane Diaz:
Connect with Diane Diaz on LinkedIn
Connect with Diane on Facebook
Attend You Renewed Personal Brand Workshop Facilitated by Diane in Orlando, FL on March 9, 2017
Mentioned in this episode:
231: Uplevel Your Next Speaking Engagement with Carol Cox
232: Best Small Biz Apps and Tools for Women Entrepreneurs
Interested in working with Natalie? Check out her Strategy Sessions and Masterminds.