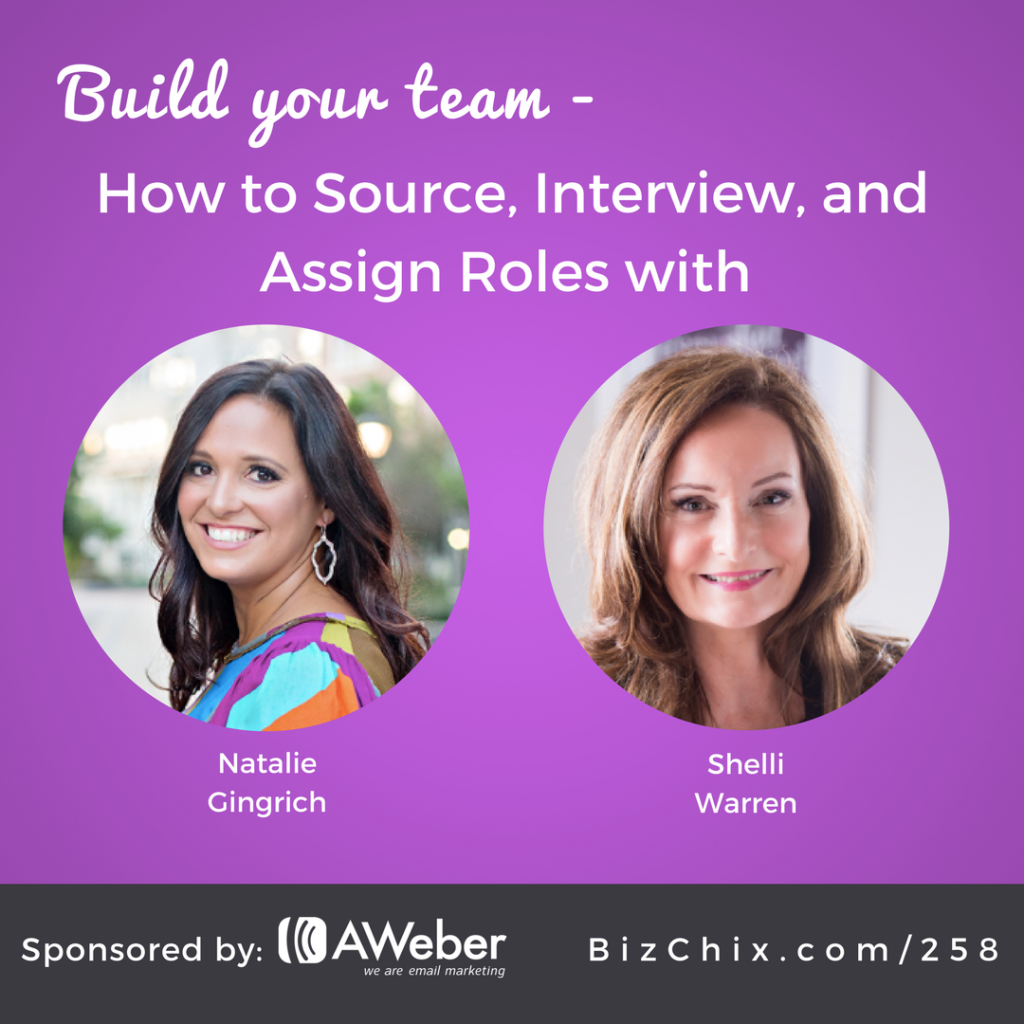 What's the difference between a project manager and an online business manger? How does a virtual assistant fit into the mix? Where do you find team members and what should you ask them in an interview? We cover the answers to these questions and more.
This episode is two mini interviews in one podcast! Natalie interviews two experts in team building, Natalie Gingrich and Shelli Warren.
Natalie Gingrich owns a project management firm and she breaks down what to expect when hiring a Project Manager. She also explains the differences between project managers, online business managers, and virtual assistants.
Shelli Warren of She Connex works with encore career women and today shares her secrets for hiring and building a team. Don't miss her incredible interview questions.
This episode is sponsored by AWeber.  Thank you for supporting women entrepreneurs! Find out more and get an all access, 60 Day Free Trial at BizChix.com/Aweber!

How to Source, Interview, and Assign Roles
Key Takeaways:
The differences between a virtual assistant, online business manager, and project manager.
How do you know when to hire a virtual assistant, online business manager, or project manager?
What to expect to pay for the different roles?
How to create a job description.
Avoid quick emotional decisions when hiring.
Take advantage of association organizations.
Should you use a trial period when hiring?
Use your intuition.
Are you checking references?
Your first hire is your most important hire.

Interview Questions  
What compelled you to answer my ad?
What led you to this line of work?
Tell me about your most favorite client to work with.
Tell me about your current workload.
Describe your most frustrating client right now.
Connect with other Female Entrepreneurs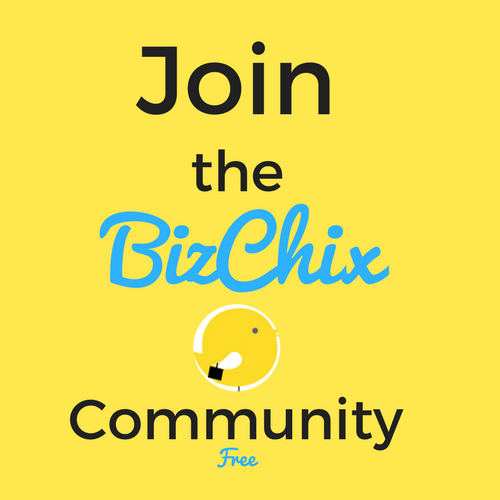 Connect with:
Episodes Mentioned:
Virtual Assistant Resources:
Want to work 1/1 with Natalie or join one of her masterminds? Click to Learn More.