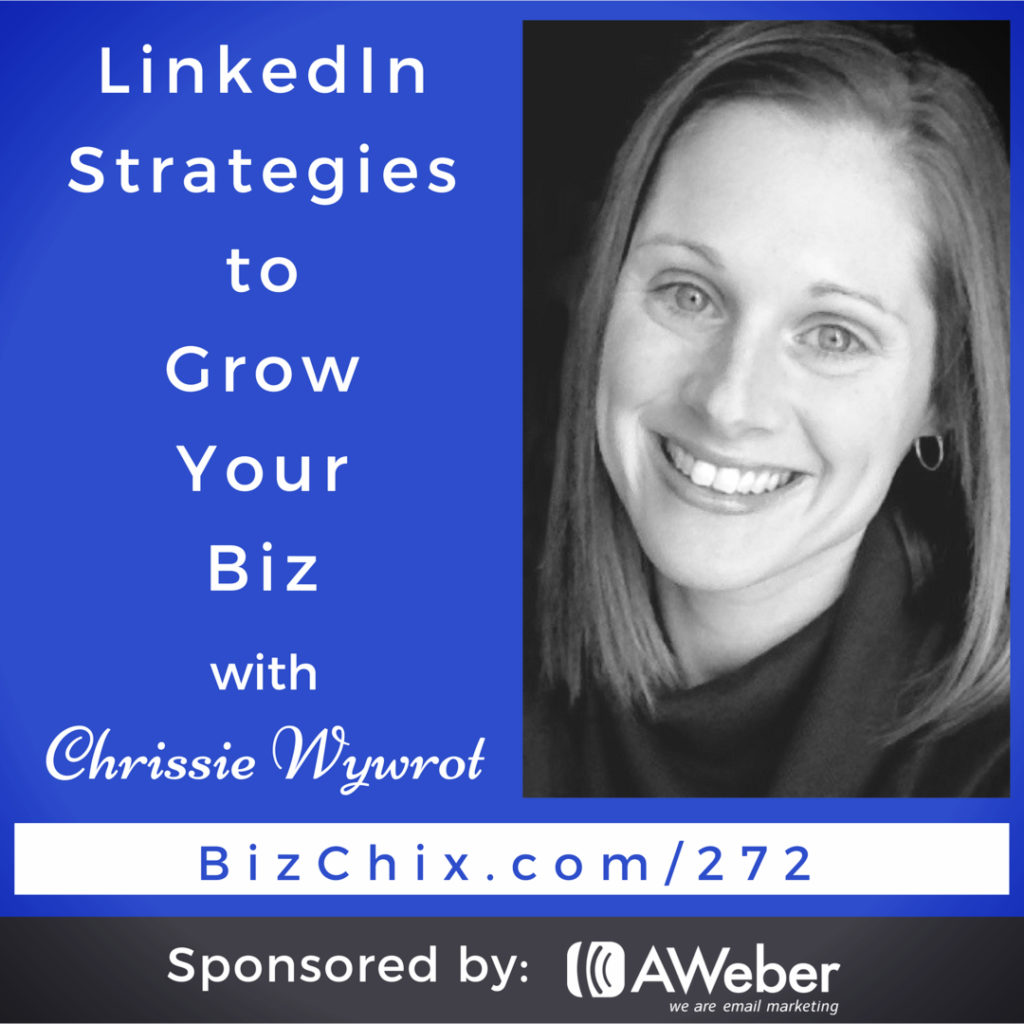 Should you spend more time on LinkedIN? Learn how Chrissie Wywrot, a digital marketer, PR expert and LinkedIn specialist, uses the platform to grow her business and helps her clients do the same. Chrissie's previous experience in the NFL and for a national foundation give her a unique perspective on how to connect with the media and leverage your current network. Learn the latest Best and Worst practices on LinkedIn and how the premium features available through the Sales Navigator upgrade can benefit you.
This episode is sponsored by AWeber.  Thank you for supporting women entrepreneurs! Find out more and get an all access, 60 Day Free Trial at BizChix.com/Aweber!

Key Takeaways:
Optimize your LinkedIn Headline
Use your LinkedIn profile as a landing page (draw people in and have keywords)
Find the mutual connection (What can you talk about?)
Write articles on LinkedIn and promote on other social media platforms
Take advantage of the one month free of premium service LinkedIn offers
Listen for more…
Action step: Take 30-60 minutes on your calendar to update your LinkedIn profile (Connect with Natalie and Chrissie while you're there!)
Connect with other Female Entrepreneurs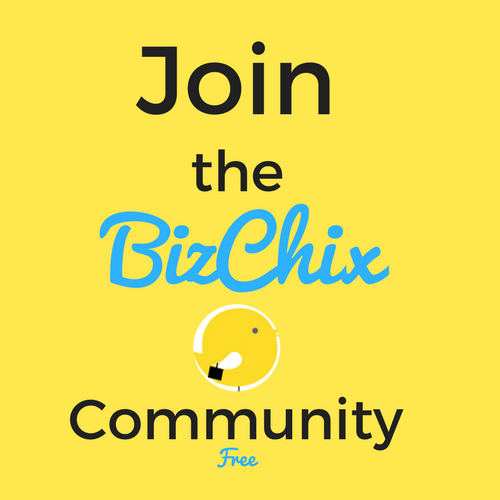 Connect with Chrissie Wywrot:
Mentioned in this Episode:
Episodes Mentioned:

Book a Strategy Session or apply to Mastermind with Natalie! Click to Learn More.