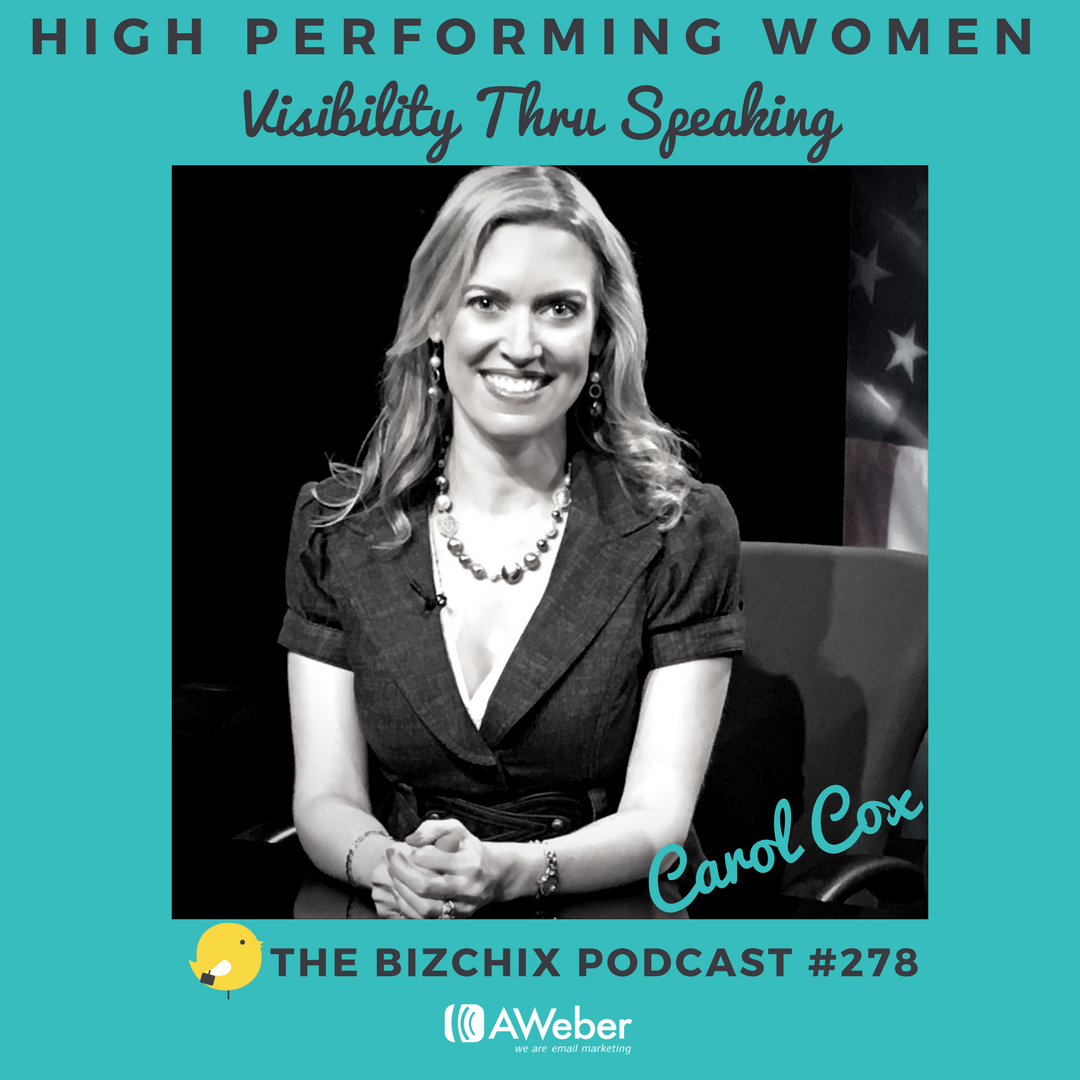 How can public speaking help you gain visibility for your business, and find new clients?  I'm delighted to share the wisdom of my friend and colleague Carol Cox, creator of Speaking Your Brand. Carol shares techniques to excavate your stories, define your core message, and create a breakthrough brand that grows your business.
It's a noisy world out there! You need to create a powerful brand that breaks through the crowded marketplace with a meaningful message and a story that sells.
This episode is sponsored by AWeber.  Thank you for supporting women entrepreneurs! Find out more and get an all access, 60 Day Free Trial at BizChix.com/Aweber!

Key Takeaways:
Where to start? Focus on whom you can help.
Start with one-to-one work to develop your own process/program.
Create one signature talk that will be the keystone for all of your content – courses, coaching, additional speaking topics, or blog.
Learn why Carol ultimately shifted her attention to her local market for speaking opportunities.  Play to your OWN strengths, not what the "gurus" are telling you.
How do you get a speaking gig?  Hint: cold pitches rarely work.
Is it worth your time to do free speaking engagements?
Hear how Carol's podcast and being a guest on other's podcasts can create visibility as well.
Connect with other Female Entrepreneurs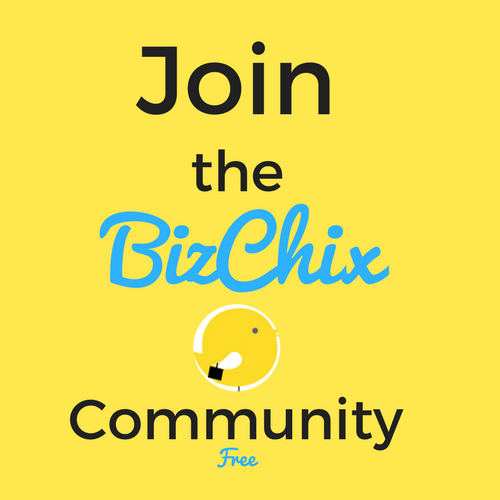 Connect with Carol
Mentioned in This Episode
Carol's podcast – Speaking Your Brand
BizChix Episodes Mentioned
185: "I Don't Get Twitter" with experts @NikaStewart @DonnaCravotta @MomBizCoach @DrRomila
200: Grow Your Network with Carol Cox, Jaree Freeman and Natalie Cutler-Welsh
231: Uplevel Your Next Speaking Engagement with @CarolMorganCox
265: Six Online Tools for Entrepreneurs via The Nest

Book a Strategy Session or apply to Mastermind with Natalie! Click to Learn More.