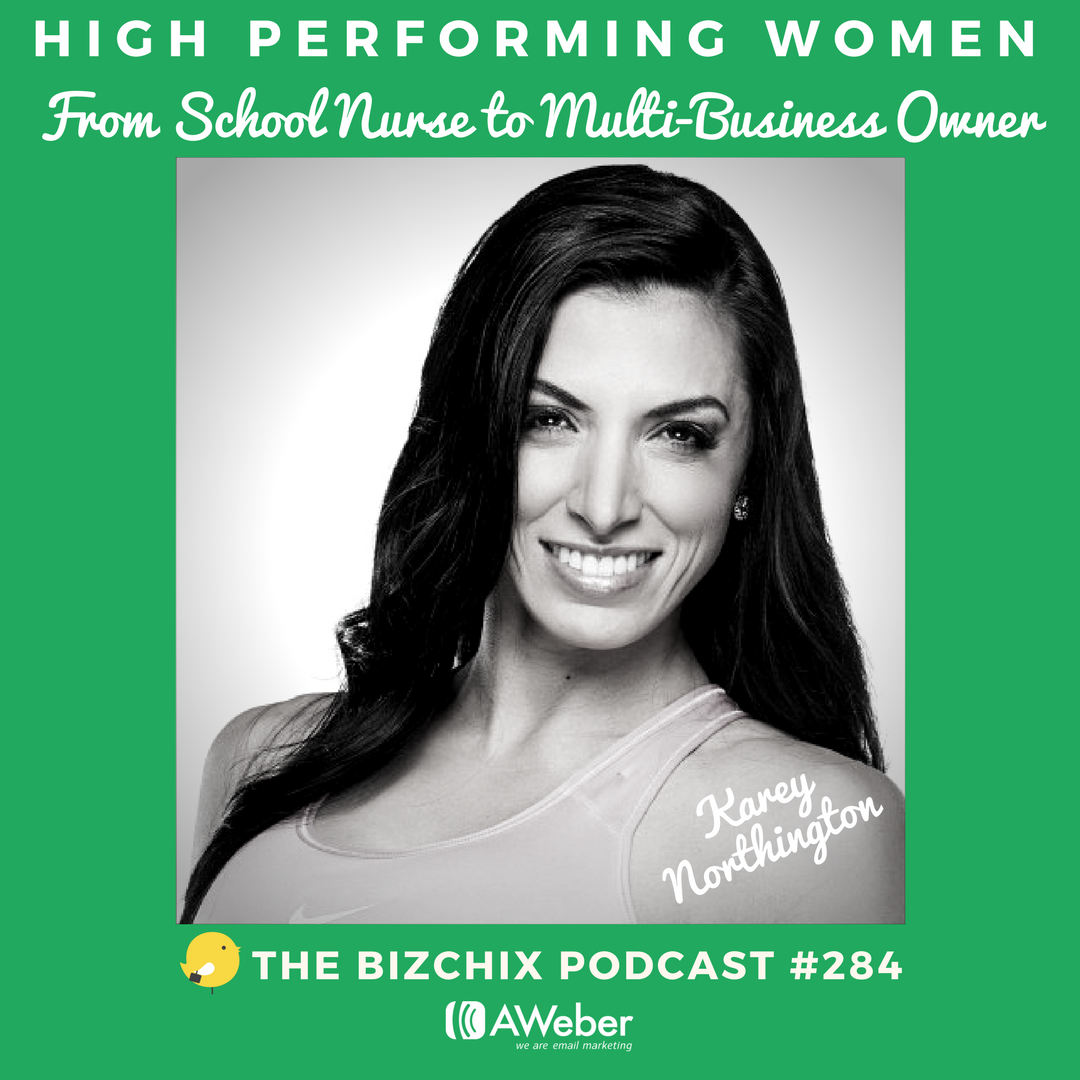 How do you stay focused and create momentum in your business? How do perseverance, endurance, and openness to learning benefit your business? My guest today is Karey Northington, fitness coach, IFBB professional athlete, and entrepreneur. Karey has grown her business from a side hustle to a team with six coaches in just two years, and is launching a new business this month.
Karey shares her experiences about creating and maintaining momentum in her business, which has allowed her to create complementary businesses that feed into each other.
Key Takeaways:
[4:39] Natalie's pro-biz tip for you: When you add something to your business, you either have to take something away, or add more time in.
[6:23] What sets apart women who are high performers? Natalie shares some of the things she learned from her 6-figure-and-beyond clients.
[9:04] Where did Karey grow up? What was she like as a little girl?
[10:19] What was Karey's entrepreneurial journey like? How did she get on this path?
[11:57] Karey's turning point was when she decided to move forward from coaching part-time as a side hustle, to doing it full time. How did she feel that she would have enough business to cover her full-time salary?
[13:52] What is Karey's background in fitness? How did she draw people to her as a coach?
[15:20] When did Karey go full-time into her business of fitness coaching?
[17:03] What exactly is Karey's fitness business? What are the different elements that make up her business?
[20:39] How did Karey decide to make the leap to hire her first employees?
[22:51] Relinquishing control over the business and hiring people was not an easy task for Karey. How did she manage that transition and difficult situations that arose as a result?
[25:11] Has Karey dealt with people who are attracted to her brand because of her, but are disappointed when they can't coach with her? How does she deal with that?
[33:04] Alongside her fitness coaching business, Karey has started another business. What is Protein House and how did she decide to get started on that?
[35:37] There are some differences between being an independent entrepreneur and being part of a franchise. What was Karey's experience as being a part of a franchise like?
[42:45] Eric, Karey's husband, was part of a reality show called Fit2Fat2Fit. Karey talks more about her husband's (and her) experiences through the process.
[46:45] Karey and her husband work together. What is it like to work together? What are some tips Karey has for other married couples who work together?
[48:00] Karey talks about confidence. She had stage fright but had to overcome that to become a competitive bodybuilder. How did she overcome that, and how has that helped her in her business?
[53:10] Connect with Karey via her website or social media!
[53:57] Natalie reflects on her discussion with Karey and shares some of her key learning points about how Karey has built and grown her business so quickly.
[57:35] Natalie's birthday is coming up on 27th September! As a gift to her, share this podcast with someone and subscribe to the show on iTunes!
This episode is sponsored by AWeber. Thank you for supporting women entrepreneurs! Find out more and get an all access, 60 Day Free Trial at BizChix.com/Aweber!

Connect with Other Female Entrepreneurs

Connect with Karey Northington:
 Mentioned in this Episode:
Previous BizChix Episodes Mentioned:

SaveSave
SaveSave
SaveSave
SaveSave
SaveSave
SaveSave
SaveSave