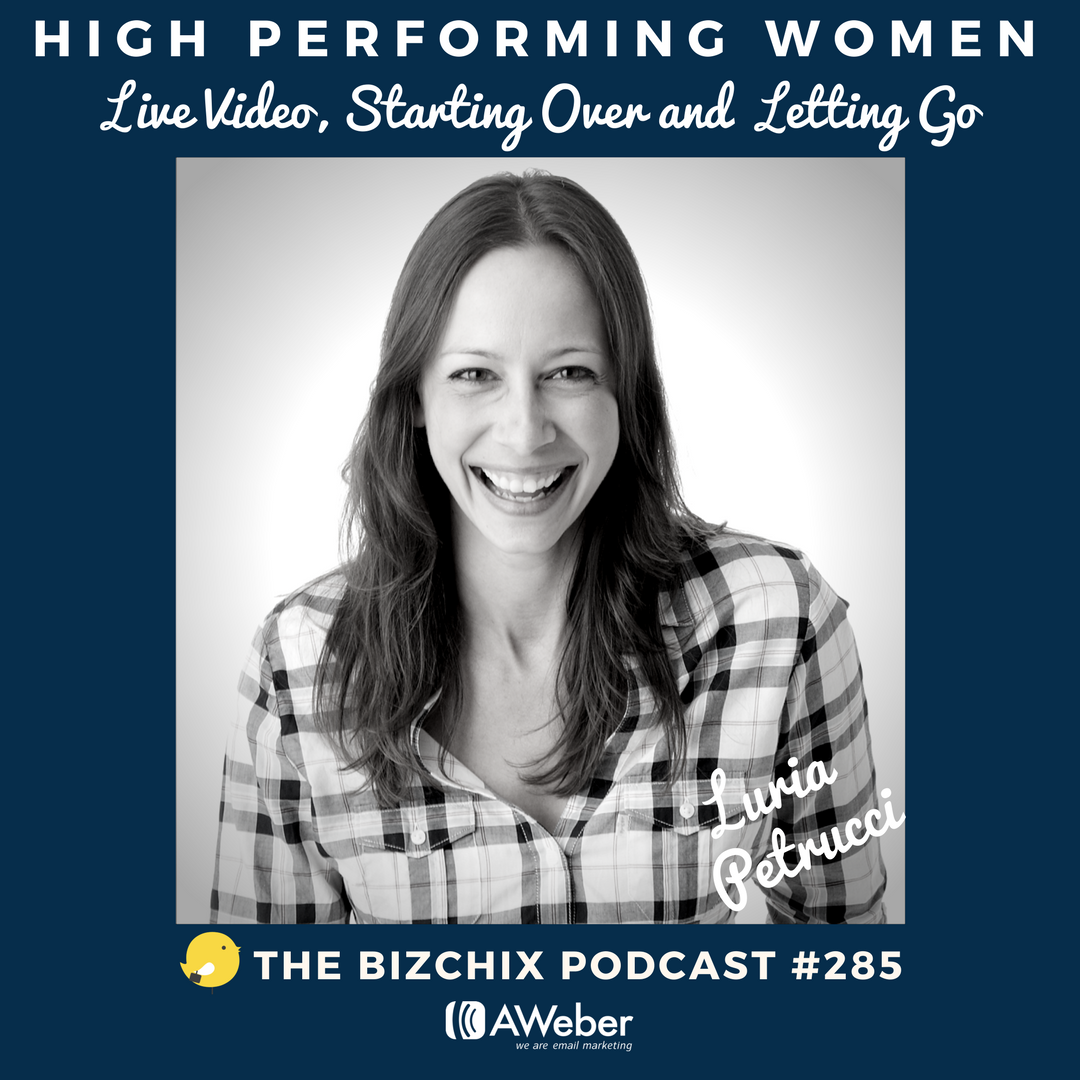 You do not want to miss the cutting edge Live Streaming tactics and strategies shared by expert Luria Petrucci. However, my favorite part of this episode is the resilience behind Luria's incredible entrepreneurial journey over the last 10+ years, which involved leaving controlling relationships and partnerships, shedding the stage name she became known for and pivoting away from the millions of social media followers she had cultivated. Yes, there is drama, but also inspiration. Hold on tight, because we are covering a lot!
Key Takeaways:
[2:45] Natalie shares an embarrassing story!
[8:02] Where did Luria grow up and what was she like as a little girl?
[10:00] What is Luria's business like now? What is she doing and what are the streams of revenue?
[15:58] What are the four levels of live streaming?
[19:42] Luria recommends having a weekly show to provide value, field questions, and drastically improve your expert status.
[22:50] Luria has had some difficult relationships in her life. She shares her inspiring story of overcoming many difficult challenges in her personal and business life on her journey to where she is today.
[40:49] Luria had to make the difficult decision to pivot away from her existing following, which was huge. What were some of the challenges she faced?
[48:45] What does Luria predict for the future of live streaming?
[54:55] Tune in to Luria's live shows on Tuesdays and Thursdays and check out her website for some free training resources and content calendar!
[57:05] Natalie's birthday is coming up on 27th September! As a gift to her, share this podcast with someone and subscribe to the show on iTunes!
[59:40] Natalie shares about her first experience doing live video, and her tips for getting started.
This episode is sponsored by AWeber. Thank you for supporting women entrepreneurs! Find out more and get an all access, 60 Day Free Trial at BizChix.com/Aweber!

Connect with Other Female Entrepreneurs

Connect with Luria Petrucci:
 Mentioned in this Episode:
Previous BizChix Episodes Mentioned:

SaveSave
SaveSave
SaveSave
SaveSave
SaveSave
SaveSave
SaveSave
SaveSave