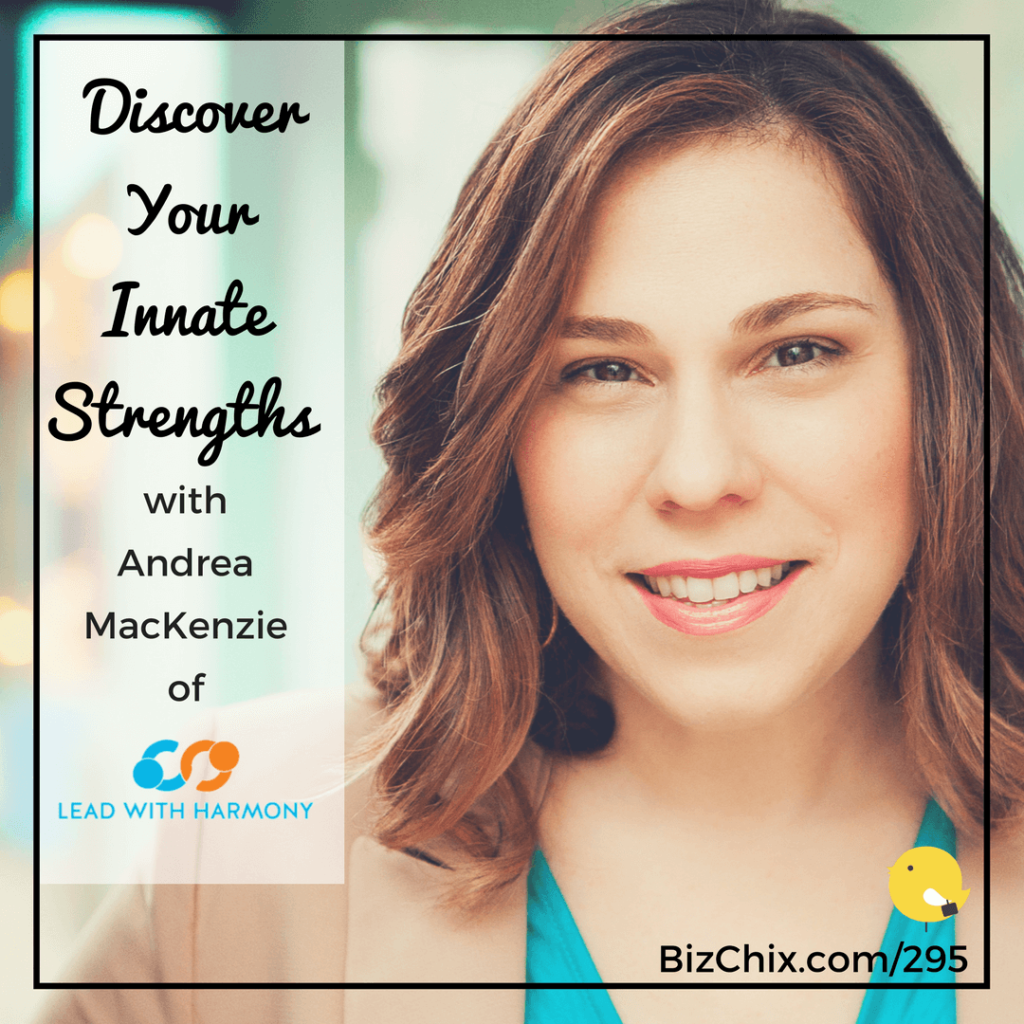 Do you love doing personality tests and assessments to learn more about yourself and how you work? Have you assessed your team? On this episode, Andrea MacKenzie and I discuss the Kolbe Assessment, which measures your instinctive way of doing things.
Andrea is a consultant, coach, and educator who helps her clients create high performance in their businesses by understanding themselves and their teams better.
Prior to our interview, my team and I took the Kolbe assessments and Andrea analyzed the results. Andrea coaches me through her findings and what this means for my team to work together more effectively.
Part interview, part on-air coaching of me — I'm sure you don't want to miss out on this exciting episode!  Andrea has some exclusive offers to work with her too.
Key Takeaways:
[:01] Part interview, part on-air coaching of me on the Kolbe Assessment with guest expert, Andrea MacKenzie.
[2:25] Where did Andrea grow up, and what was she like as a little girl.
[3:45] What is Andrea's business and how do people work with her?
[5:45] What is the Kolbe A Assessment and how is it different from other personality tests?
[11:25] What is the Kolbe C Assessment, and the Right Fit Assessment?
[18:22] Natalie took her Kolbe A assessment recently. Andrea talks about what her report means, and how this impacts her team.
[25:40] The Kolbe Assessment also opens the door for communication between leaders and their teams.
[27:25] What are some things that Natalie needs to be careful of, and watch out for on her team, to reduce conflict, play to her team's strengths, and be a more successful team overall?
[31:31] Natalie and Andrea discuss the different Kolbe Assessments that would be useful in different scenarios. Andrea also shares her experiences of using Kolbe with other clients.
[36:52] How can Biz Chix utilize Andrea's expertise?
[42:11] Do remember to apply for Natalie's Biz Chix Masterminds starting soon!
[45:18] Natalie summarizes her key takeaways from this episode.
Join the BizChix Community and get my FREE Ideal Week & Month Guide:
Connect with Andrea MacKenzie:
Mentioned in this Episode: