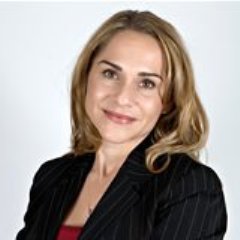 Carmen Lindner spent a decade in corporate America before jumping into the kitchen and going on a wild S'more adventure. After years of tossing around an idea with her husband she finally decided it was time to start her own company, Gotta Have S'more.  What makes her dessert company different than any others?  It's Carmen signature S'more dessert known as a "S'muffin".
She sells them online at GottaHaveSmore.com, through Williams Sonoma (online) and a few local bakeries throughout Los Angeles. Carmen has been in business for almost 5 years and was recently on ABC's #1 show, Shark Tank.
Inside This Episode
Join a Facebook Group Related to your Business:
Two Carmen Likes:  Shark Tank Entrepreneurs & MomPact Encouragement
Other Resources
Connect with Carmen
Other Shark Tank Entrepreneurs on The Biz Chix Podcast
Thank you so much for listening.  If you enjoyed the episode, please consider subscribing in iTunes  and Stitcher and leaving a rating and or review.  This helps us continue to be featured in New & Noteworthy so that more people can find us.