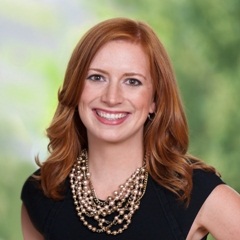 Heather Anne Carson is the President and Co-Founder of Onboardly. The ultimate 'people person' and feisty redhead, Heather's focus is on cultivating relationships between brands and influencers and translating client goals into actionable campaigns through PR and influencer marketing.
Dedicated to client success, Heather pours passion and insight into every client project, inspiring her team to deliver exceptional results. Her leadership philosophy is simple: inspire the people around you and anything becomes possible.
She believes that results are all about hard work and genuine relationships. As a result, she's helped Onboardly's clients secure coverage in publications like Inc, Entrepreneur, New York Times Magazine, Forbes, The NextWeb, TechCrunch, PandoDaily, TechCocktail, Mashable and many more.
Inside This Episode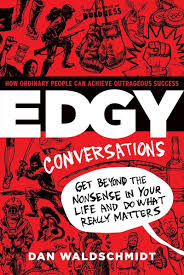 Productivity Tool & Tip

Do, Defer, Delegate or Delete.

 Other Resources

clarity.fm – On Demand Business Advice for Entrepreneurs
HARO – help a reporter out
How Onboardly Responds to Potential Customers
I actually contacted Onboardly after hearing Heather and Renee on the Enterpreneur on Fire Podcast.  I wanted to inquire about their services for my online scheduling software company, ScheduleMAX.
While they were out of our price range, I loved that Heather found ways to really connect with me and offer other resources if I wasn't a match for their offering.  This is a great example of how to connect with customers and leave the door open for future engagement.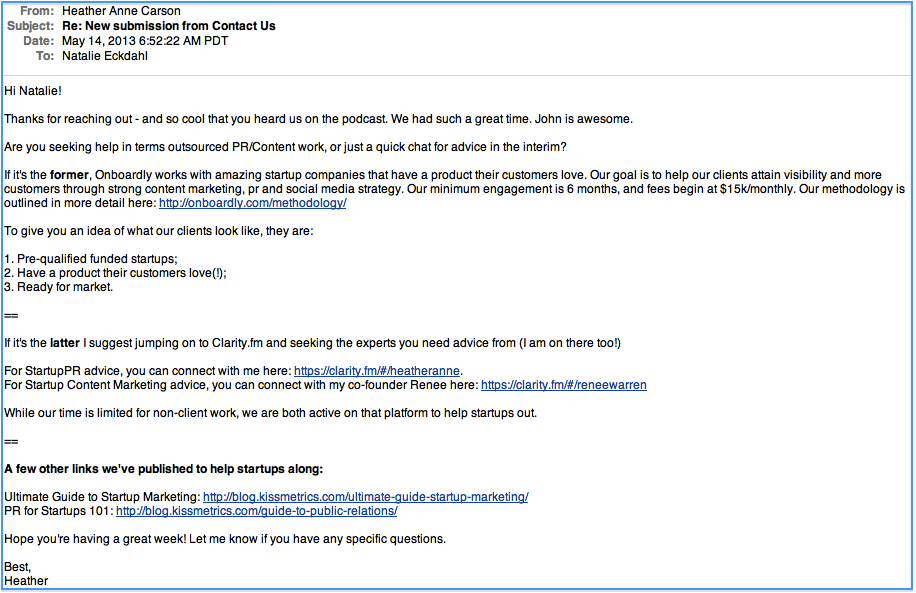 Thank you so much for listening.  If you enjoyed the episode, please consider subscribing in iTunes  and Stitcher and leaving a rating and or review.  This helps us continue to be featured in New & Noteworthy so that more people can find us.