Lara Galloway, The Mom Biz Coach, is an author, speaker, business coach and mentor to mom entrepreneurs and small business owners at MomBiz. Her passion is helping entrepreneurs create and run businesses that honor their priorities and values. She is frequently interviewed for her expertise on work/life balance, starting and running a successful small business, marketing your business on Social Media, and creatively managing your time by media like Forbes, Crain's Business, ABC, The Chicago Tribune, and More Magazine. Her book, Moms Mean Business: The Guide to a Successful Business and a Happy Life as a Mom Entrepreneur will be published by Career Press in October 2014. When she's not working, she's wrangling her three kids with her husband, drinking good wine or micro-brewed beer, and baking something with lots of calories since food is her love language. She loves living in Michigan, especially when it's 80 degrees and sunny.
Inside This Episode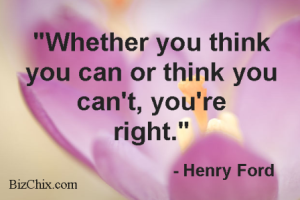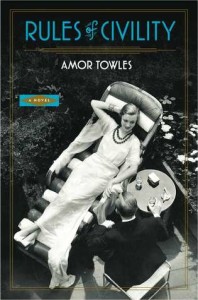 I live by my Google Calendar on my iPhone. I schedule everything in there with a date and time, whether it's a coaching appointment with a client, a reminder to return the library books, an email I need to send my child's teacher, or a date night with my husband. If I don't put it in my calendar, I won't make time for it. And the act of putting it in my calendar makes me consider whether or not that activity is a priority for me in the first place. We mompreneurs don't have time to waste!
connected Natalie to

 

connected Natalie to
connected Natalie to
connected Natalie to
Co-author of Moms Mean Business: A Guide to Creating a Successful Company and Happy Life as a Mom Entrepreneur to be published by Career Press in 2014
Listen to Lara's business partner and co-founder of MomBiz.com
Episode 86: MomBiz.com co-founder Shelagh Cummins – Business Consultant for Mompreneurs
Connect with Lara
Start Your Podcast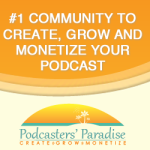 Podcasters' Paradise – Natalie is a member of this community which teaches you how to create, grow and monetize your podcast.  She is an active member in the Private  Members Only Facebook group that offers ideas and shares insights.
Natalie says, "I could not have launched my podcast as quickly as I did without the support of the Podcasters' Paradise community and the vast library of technical videos, templates, and checklists created by John Lee Dumas.  He and Kate Erickson will take you from start to launch and no detail is left out.  On launch day, the community will be there to provide encouragement and ratings and reviews."
This is an affiliate link so if you purchase through this link Natalie will receive a commission.
BONUS – Natalie and her husband Mark are offering a special bonus of 2 hours of free podcast coaching if you sign up through them.  Mark will coach you through any technical questions related to hardware, software, your set-up, connecting to a media host, and uploading to iTunes and Sticher.  He is a software developer and jack of all trades, so you will want to have him in your back pocket! Natalie will help you with your branding decisions, interview techniques, strategize on how to book guests and share how she organizes her scripts, show notes and seamlessly works with a virtual assistant.
Feel free to contact her if you have questions! Email Natalie to set up a free 15 minute session to determine if Podcasters' Paradise is right for you.
Thank you so much for listening.  If you enjoyed the episode, please consider subscribing in iTunes  and Stitcher and leaving a rating and or review.  This helps us continue to be featured in New & Noteworthy so that more people can find us.