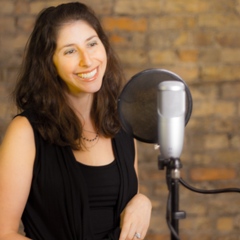 Elise Jaffe is the "spokes teeth"  and Executive Producer  (AKA "Little Miss Bossy Pants") of Big Teeth Productions.  She has over 14 years of experience in Advertising, TV and New Media Production at companies including JWT, Grey New York and DraftFCB, Edelman as well as VSA Partners, Vitamin Pictures and Foundation Content.  Her career began in Children's Television at Reading Rainbow and Blue's Clues.  She's also a Voice Over talent and member of SAGAFTRA and the mom of 2.5 year old daughter and 3.5 year old pit mix. She's never met a schedule she couldn't organize, a budget she couldn't manage, or a song she wouldn't rock out karaoke-style.
Inside This Episode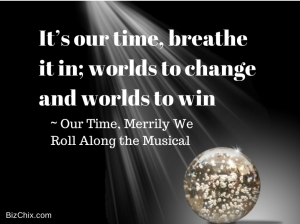 At the end of every day clean your desk off (and your computer's desktop). It makes it so much easier to start the day with a clean slate.
I would love to hear from you!  Tell me about your business, upcoming projects, what is working for you or what you are struggling with.  I also love to get feedback on the show. Always looking to improve.  🙂
 Email Natalie
Thank you so much for listening.  If you enjoyed the episode, please consider subscribing in iTunes  and Stitcher and leaving a rating and or review.  This helps us continue to be featured in New & Noteworthy so that more people can find us.