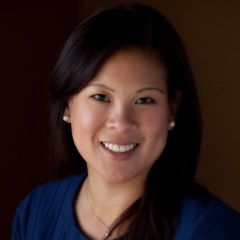 Vanessa Ting is a former Retail Buyer for Target and consumer marketer from J&J and now helps product companies strengthen their appeal to major retail buyers nationwide through two businesses, Buyerly.com and Retail Path.  Her businesses have opened doors for product entrepreneurs in stores like Target, Walmart, Walgreens, Bed Bath and Beyond, Babies R Us and many independent retailers.  Client list includes celebrity-headed companies like Jessica Alba's The Honest Company, and entrepreneurs who have appeared on ABC's Shark Tank.  Vanessa has appeared on MSNBC as a retail expert, as well as in print for Inc. Magazine, Entrepreneur Magazine, Wall Street Journal's MarketWatch and other notable news outlets.  After years on the east coast and Midwest, she is now back living in her hometown of sunny Los Angeles.
Inside This Episode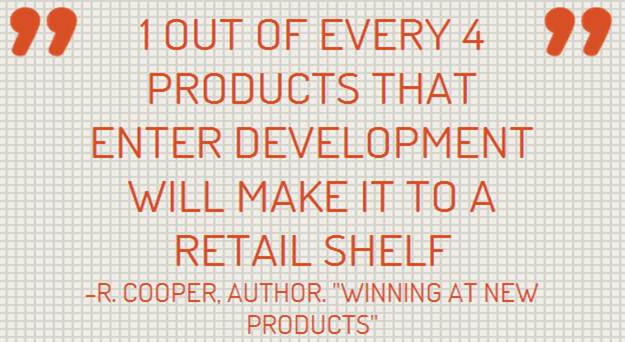 Schedule out your entire day.  Also recognize that you can't do everything.
Other Shows Mentioned in this Episode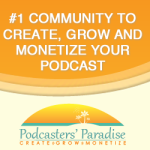 Podcasters' Paradise – Natalie is a member of this community which teaches you how to create, grow and monetize your podcast.  She is an active member in the Private  Members Only Facebook group that offers ideas and shares insights.
Natalie says, "I could not have launched my podcast as quickly as I did without the support of the Podcasters' Paradise community and the vast library of technical videos, templates, and checklists created by John Lee Dumas.  He and Kate Erickson will take you from start to launch and no detail is left out.  On launch day, the community will be there to provide encouragement and ratings and reviews."
This is an affiliate link so if you purchase through this link Natalie will receive a commission.
BONUS – Natalie and her husband Mark are offering a special bonus of 2 hours of free podcast coaching if you sign up through them.  Mark will coach you through any technical questions related to hardware, software, your set-up, connecting to a media host, and uploading to iTunes and Sticher.  He is a software developer and jack of all trades, so you will want to have him in your back pocket! Natalie will help you with your branding decisions, interview techniques, strategize on how to book guests and share how she organizes her scripts, show notes and seamlessly works with a virtual assistant.
Thank you so much for listening.  If you enjoyed the episode, please consider subscribing in iTunes  and Stitcher and leaving a rating and or review.  This helps us continue to be featured in New & Noteworthy so that more people can find us.