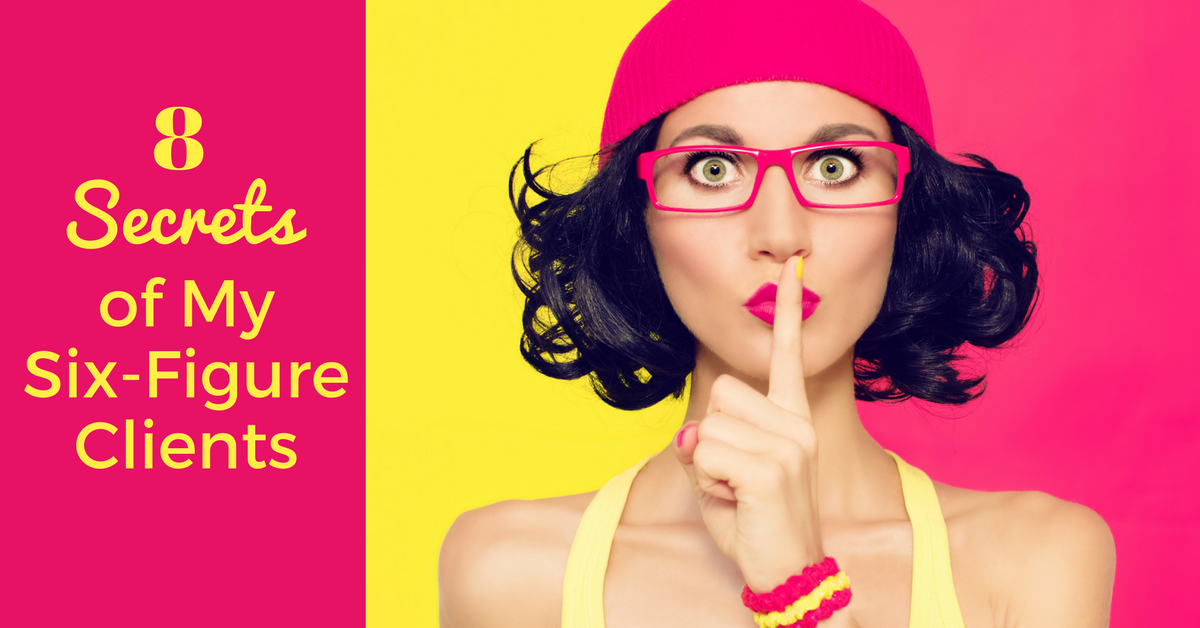 8 Secrets of My Six Figure Clients
I noticed a trend among clients whose revenue exceeds Six Figures.
There are certain characteristics, business practices and tactics that make them stand out.
Here are eight of the secrets to their success.
If I could encourage every entrepreneur to make just one change in their business that would have a HUGE impact, that would be to implement secret #1 – Consistency.
My six figure clients set big goals every week and hit them week after week after week.
The compounding effect that has in their business is unbelievable.
Anyone can do that!
Full in depth description of the 8 secrets (listen for juicy details!)
An overview of the 8 secrets (listen for full details!)
Hit Goals Consistently (week after week)
Most Sell Local
Stay Laser Focused
Keep a Long Term Mindset
Practice Endurance
Invest in Personal Growth
Maintain a Positive Money Mindset
Be Thick Skinned
Subscribe to the Podcast
Connect with other Female Entrepreneurs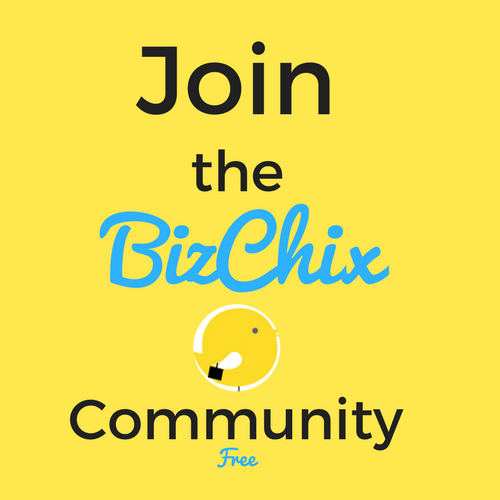 Other Episodes You May Enjoy
About Natalie Eckdahl, MBA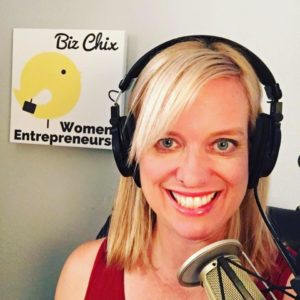 Hey there and welcome!
I am Natalie Eckdahl, serial entrepreneur, MBA, podcaster, speaker and mama to three kiddos ages 2-14.
My husband and business partner Mark, is my rock and first line of tech support. Mark is a software engineer, funnel expert, facebook ads specialist and jack of all trades!
I launched The BizChix Podcast in 2014 to give voice to female entrepreneurs and have a fantastic back catalogue of interviews to check out!
Currently, I publish on-air coaching calls, business trainings and feature subject matter experts.
I leverage my 20 years of corporate and entrepreneurial experience on my podcast and with my clients.
In 2016, I worked directly with over 100 female entrepreneurs from around the world through coaching sessions and masterminds. I have my pulse on the current state of small business.
I got to peek under the engine of all these businesses and know what is happening real time in the female entrepreneur experience. My clients range from the start up phase to the seven figure mark. I work with service, product and online entrepreneurs. My clients work with consumers, non-profits and government agencies.
Women podcasters also seek me out to help them monetize their podcast, so they can continue to serve their audience.
I'm a busy working Mom trying to do my best at everything and often fall short. I share my real life experience as an entrepreneur with my audience and they tell me my honesty is refreshing.
I get annoyed with guru's who share get rich quick schemes and tell you that you can become successful overnight or share a strategy that no one else has replicated.
We keep it real here.
Want more free content? Subscribe in iTunes or on your Android device.
Join the BizChix Community for free.
Looking for a coach? Let's work together.