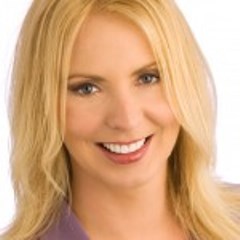 Melonie Dodaro, founder of Top Dog Social Media helps business owners, sales teams and professionals use LinkedIn and social selling to boost their visibility, attract new customers and increase their revenue. Dubbed by the media as Canada's #1 LinkedIn expert, she's author of the new book The LinkedIn Code and is a highly sought after social media speaker and trainer.
She has been published in Social Media Examiner, Social Media Today and the Canadian Business Journal. She is also regularly interviewed for her social media expertise by the media, including the Wall Street Journal, CTV Edmonton, CTV BC, Globe & Mail, Astral Media, San Francisco Business Times, Toronto Star, National Post, Vancouver Sun and Rogers Media.
Inside This Episode
LinkedIn Mini-Workshop

Improper use of LinkedIn

Profile not filled out completely
No profile photo
Written as a resume – this is well and good if you are looking for a job but if you are using LinkedIn as a business building tool, you want to have a profile that speaks to your particular audience that you want to attract
Not optimized with the right keywords – not found in searches
Profile not speaking to target audience

How to attract your target audience

Lay the foundations for success with a really great profile
Your LinkedIn profile is often your first online impression, what kind of impression are you making
Ideally, post one status per day and think about the specific things that your network is looking for and interested in

View your past status updates in Home – Your Updates

If you want to stimulate a conversation, ask some questions about an article or status you posted

When you are making a major revamp of your LinkedIn profile, be sure to turn of your notifications. You don't want to inundate your network zillions of notifications as you change your profile.

Go to your privacy settings and unselect the notifications

What keywords to use

Listen to the language that your ideal clients and prospects use when they're having conversation with you
Do not become creative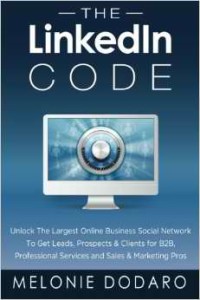 May 27-29, 2014:  Melonie is conducting a free social media summit in advance of the launch of her book.
 Cracking the Social Media Code: The 'Masters' Speak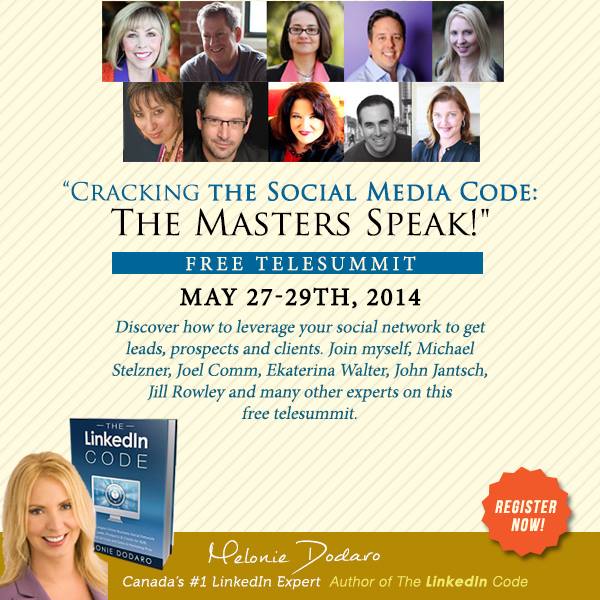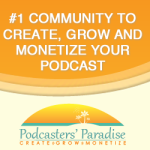 Podcasters' Paradise – Natalie is a member of this community which teaches you how to create, grow and monetize your podcast.  She is an active member in the Private  Members Only Facebook group that offers ideas and shares insights.
Natalie says, "I could not have launched my podcast as quickly as I did without the support of the Podcasters' Paradise community and the vast library of technical videos, templates, and checklists created by John Lee Dumas.  He and Kate Erickson will take you from start to launch and no detail is left out.  On launch day, the community will be there to provide encouragement and ratings and reviews."
This is an affiliate link so if you purchase through this link Natalie will receive a commission.
BONUS – Natalie and her husband Mark are offering a special bonus of 2 hours of free podcast coaching if you sign up through them.  Mark will coach you through any technical questions related to hardware, software, your set-up, connecting to a media host, and uploading to iTunes and Sticher.  He is a software developer and jack of all trades, so you will want to have him in your back pocket! Natalie will help you with your branding decisions, interview techniques, strategize on how to book guests and share how she organizes her scripts, show notes and seamlessly works with a virtual assistant.
Feel free to contact her if you have questions! Email Natalie to set up a free 15 minute session to determine if Podcasters' Paradise is right for you.
Thank you so much for listening.  If you enjoyed the episode, please consider subscribing in iTunes  and Stitcher and leaving a rating and or review.  This helps us continue to be featured in New & Noteworthy so that more people can find us.
Click here to join the Biz Chix community