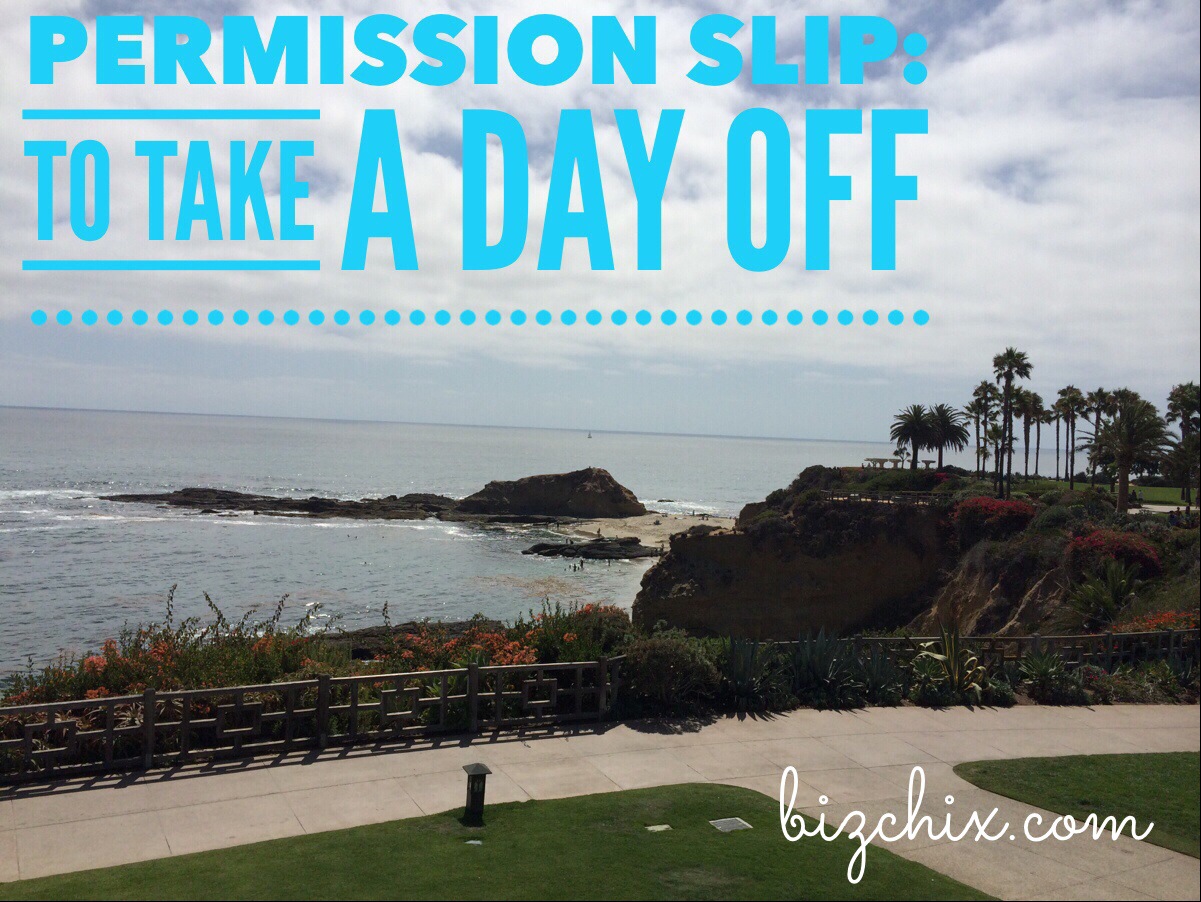 I am granting you permission to take a day off!
I am not talking about the weekend, I am talking about taking a work day and not working, AT ALL.  No cellphone, no iPad, no Internet, no Laptop.  A complete day unplugged.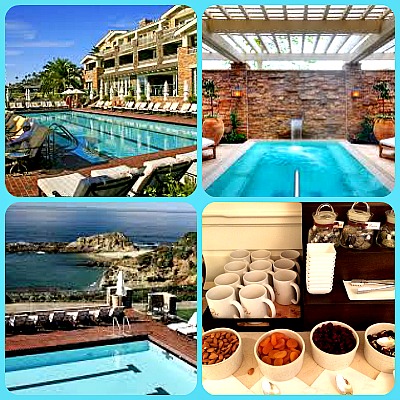 I did this last week and I feel like a different person.  My Mom and I spent the day at Spa Montage in Laguna Beach, CA.
It is probably one of the most expensive spa's in our area, but when I go there I feel like I have been in Hawaii for a few days (which would be a lot more expensive than a spa treatment).
The resort is oceanfront and has a secluded feel.  The spa has a pool just for spa guests and you can order lunch poolside.  There is something so luxurious about someone bringing you lunch while you lounge by a pool!
For the last three years, my Mom and I have decided not to give each other birthday gifts, but instead go to the spa together, alone.  No husbands. No kids. No friends. Just girl time for the two of us.
Unfortunately, we missed the last two years of actually going (our birthdays are both in the fall), so we decided to make up for it with a fantastic spa splurge.
We arrived at the spa at 9:15AM and had time to relax and unwind before our treatments at 10:15AM.  I had a prenatal massage (30 weeks pregnant – home stretch!) and my mom had a facial.  Then we went for a walk on the beach.  After our walk, we changed into our swim suits and spent the rest of the day around the pool.  We had a fantastic lunch, a nap, a swim and lots of great conversation. We stayed a full 8 hours!
I tell you all this not to brag, but to encourage you to take a workday off.  To be honest, the day cost me more than a spa treatment and lunch.  I had to pay my nanny for the entire day and coordinate more with my husband to take our daughter to camp and to be home earlier than usual to relieve the nanny and of course I got behind on work.
Many of my friends would find it hard to use time they are paying their nanny or sitter to do something fun like this, but as a Wife, Mama and Entrepreneur I find it important to carve out time for myself, away from ALL my responsibilities.
Did I experience some guilt?  YES!  Did I have a ton of work I should have been doing? YES.  Did I miss my 2 year old son? YES.  Did I miss that special 1/1 time I have alone in the car with my tween daughter on the way to camp? YES.  Did I feel bad asking more of my husband than I already do? YES.
But, did I have one of the best days ever with my MOM? YES!
Did I feel relaxed and rejuvenated and ready to take on anything that came my way?  YES!
Did I have one of the best naps of 2014 listening to the ocean waves and not having to listen for anything else?  YES!
Did I feel proud that I am teaching my daughter that it is important to take time for yourself? YES!
So it's your turn!  I give you permission to take a day off.  Not a Saturday, Not a Sunday, but one of your regular workdays.  Do something that will rejuvenate or revive you.  It doesn't have to be expensive and it can be just you alone or with a friend or special family member or a combination.
Do you ever take a day off just for you?  What would your ideal day look like?