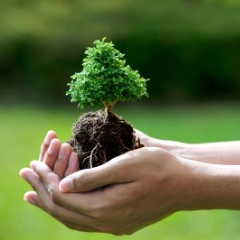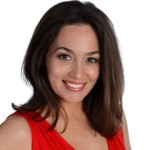 Shark Tank's Julie Busha – Slawsa will change your life!
Julie Busha launched the Slawsa brand to the market in 2011 with rave reviews and retailer confidence that saw placement in over 5,100 stores in the US and Canada within two years.
Prior to becoming an entrepreneur and landing a coveted spot on Season 5 of ABC's Shark Tank, Julie spent her entire professional career in the world of sports marketing.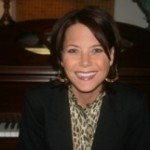 Shelly Ehler is an inspiring entrepreneur who took a simple idea, believed it with all her heart and made it come to life!  She is the inventor of the ShowNo towel and was featured on ABC's Emmy nominated reality show, Shark Tank. Shelly had three "Sharks" fighting over her and is the only entrepreneur in the show's history to ever leave with a check in her hand.  Her towel has also been featured on The Today Show, The View and Good Morning America.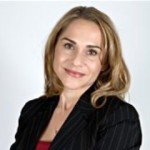 Carmen Lindner spent a decade in corporate America before jumping into the kitchen and going on a wild S'more adventure. After years of tossing around an idea with her husband she finally decided it was time to start her own company, Gotta Have S'more.  What makes her dessert company different than any others?  It's Carmen signature S'more dessert known as a "S'muffin".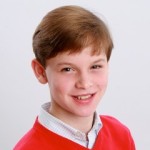 Ryan's Barkery was founded by then 10 year old Ryan Kelly in an effort to make a better biscuit for his new best friend.
Ryan's Barkery bakes and sells fresh, all natural dog treats made from human grade ingredients. He pedaled the neighborhood selling treats, sold at lacrosse practice and at dog adoption events, and was asked to pitch his business on the ABC hit show Shark Tank.
After getting an investment from Barbara Corcoran, business is booming!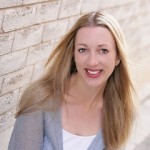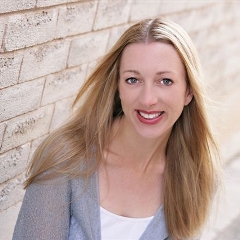 Julie is the mother of six and a co-founding VP of Mabel's Labels, the leading provider of labels for the stuff kids lose! Mabel's Labels has grown from basement start-up into an award winning, celebrity endorsed, international phenomenon. As company spokeswoman, Julie is well-known amongst North American entrepreneurs and has led numerous speaking engagements, from university business classes to TV appearances including NBC's The Today Show, CityLine, Breakfast Television, The Marilyn Denis Show, Metro Morning, Better TV, The Mom Show, Fox 5 San Diego and WGN's Midday.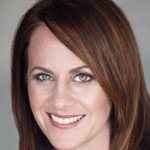 Romy Taormina is Nausea Relief Chief/Co-Founder of Psi Health Solutions, Inc., the maker of Psi Bands, FDA-cleared fashionable and functional acupressure wrist bands for the relief of nausea. Award-winning Psi Bands are sold at more than 10,000 U.S. locations, including: CVS, Babies "R" Us, Whole Foods, REI, and launching in two weeks at select Target stores. Romy and/or Psi Bands have appeared on Shark Tank, The Jeff Probst Show, Good Morning America, O-The Oprah Magazine, Entrepreneur magazine, and Women's Health magazine.

CC Sofronas  is the co-owner of Pacific Shaving Company, a San Francisco-based manufacturer of innovative and niche shaving care essentials.  What started out in 2002 with just one product, has grown into an award winning product line, for men and women, featuring safe and natural ingredients, an eco-friendly philosophy and an affordable price point, all made in the USA.  The goal – to break through the barriers that give shaving a bad name.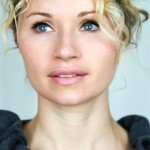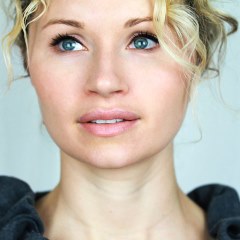 Katie Richardson is known for her resourcefulness and clean, minimal design. Her company Puj (pronounced like "pudge") focuses on "simplifying parenthood" with easy-to-use products for parents. In a few short years, Puj has expanded to 20 countries. Her products have been featured in publications like Parenting, Fit Pregnancy, Pregnancy & Newborn and the Daily Candy. Her innovative, fold-able infant bathtub, the Puj Tub, was awarded by Pregnancy & Newborn Magazine as the #1 Baby Product of 2010. It's also been featured on the Rachel Ray Show and The Ellen DeGeneres Show.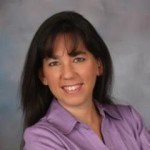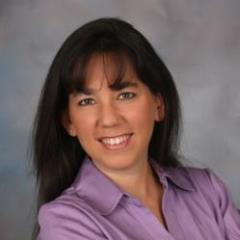 PJ is mom of eight homeschooled children and the founder of Goat Milk Stuff. PJ's adventures into soapmaking originated in 2006 out of her desire to not use chemicals on the children's skin. She wanted a natural soap that would moisturize their skin and last a long time. In 2008, Goat Milk Stuff was born, and she drafted the entire family into her adventures.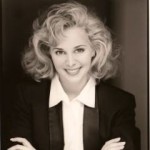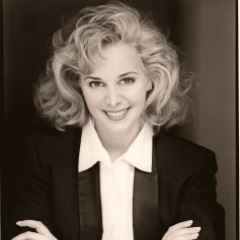 Julie Austin is an award-winning author, inventor, and innovation speaker. Her patented product, swiggies, wrist water bottles, have been a NASDAQ product of the year semi finalist and are currently sold in 24 countries. Julie and her products have appeared on The Today Show, The Queen Latifa Show, HGTV, Lifetime, ABC, CBS, NBC, FOX News, and the Wall Street Journal, along with dozens of TV shows, magazines and radio shows around the world. She's been featured in the books "Patently Female" and "Girls Think of Everything".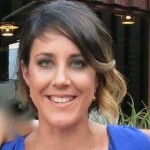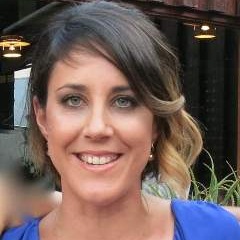 Aussie mom Gemma Beriman is the owner of Moon Mama and inventor of the Take-Off Tote, an All-In-One Diaper Bag, Feeding Pillow & Play Mat. She came up with the idea after travelling overseas with her four-month-old baby, Hudson, in 2013. It was so uncomfortable breastfeeding on the go and Hudson didn't have a clean place for tummy time during the family's travels. Hence, the Take-Off Tote was born.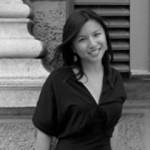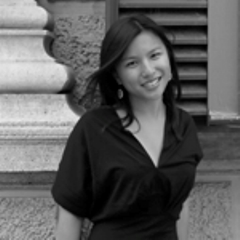 Melissa Lee is the co-founder of Joe Button and looks after all the numbers as well as ensuring Joe Buttoncustomers get exactly what they want.  Melissa has a Business Communications degree from the University of New South Wales and is a qualified Chartered Accountant having previously worked at Deloitte Corporate Finance.  Prior to starting Joe Button, Melissa depleted most of her seed capital traveling extensively throughout Eastern Europe.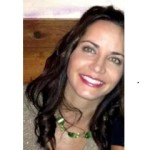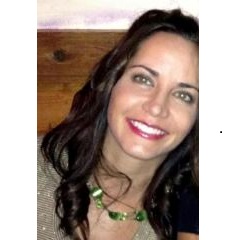 Kim Meckwood, inventor of Click & Carry, made a life changing decision when diagnosed with breast cancer in February of 2012.  She decided to leave her lucrative career in medical devices to follow her dream of bringing her idea to market.  Her invention is called, Click & Carry, which is a simple, yet ingenious, patented device that helps shoppers to manage and carry multiple bags at once ~ comfortably.  (Any bag with a handle including plastic, paper, canvas, etc.)  The Click & Carry may be carried in the hands or placed on the shoulder for easier carrying, using the weight of the bags to counterbalance.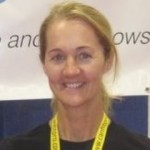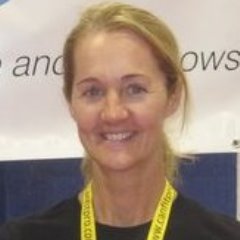 Gretchen Zelek is a fitness enthusiast, business woman and mother of 4. A collegiate tennis player, she enjoys working out, fitness classes and running. Her passion for exercise and business helped her to successfully merge the two worlds and form dod fitness. Gretchen is excited to introduce dod fitness tools to the exercise world.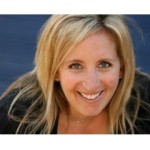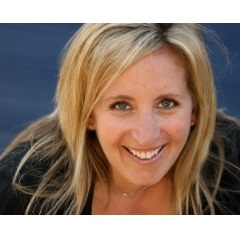 Sandy Abrams made her dream come true when she had an "Ah-ha" moment for a beauty product idea and turned it into a multi-million dollar company. A self-taught entrepreneur without a business background, Sandy had the passion and persistence to roll up her sleeves and learn on the fly. After years of sweat equity building her business, she turned her naivite into success, experience and savvy.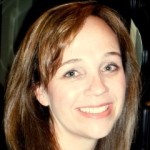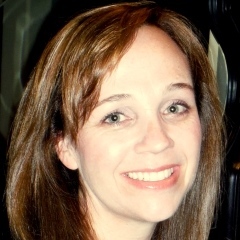 Erin Balogh is inventor of Hot Iron Holster and a creative entrepreneur with a background in Nursing. Her award-winning inventions can be found on The Today Show, Real Simple Magazine, Good Housekeeping, Lucky Magazine and in many other fashion, beauty, and reputable books and morning shows. Before exiting her Nursing career, Balogh adopted a role as a working mother until she fashioned the Hot Iron Holster prototype out of household items. After creating the Hot Iron Holster, Balogh went on a mission to help others clear their lives of clutter and started creating a career by design.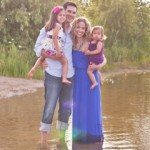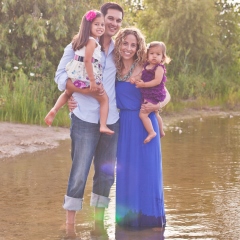 Carly Dorogi is an accidental entrepreneur and founder of Sticky Bellies.  Sticky Bellies are removable stickers that help a person photograph life's most important milestones with style and ease.
Starting in 2010 with one design, no marketing budget and a simple website,Carly built her business though social media, word-of-mouth, and by getting mentioned in virtually every parenting magazine/blog as well as several TV spots.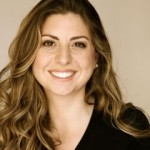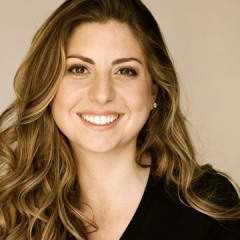 Donna Khalife is CEO and co-founder of Surprise Ride, a leading provider of activity boxes for kids. The company designs hands-on projects that foster creativity and encourage a love of learning. Surprise Ride has received numerous accolades and was featured on ABC's Shark Tank and The View. Donna's experience spans both the business and creative fields.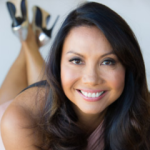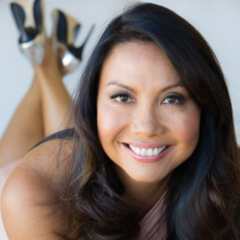 Taryn Rose created one of today's most successful and highly coveted brands in footwear. An orthopedic surgeonturned shoe designer, Dr. Rose married fashion and function in 1998 and changed the footwear industry forever. Her idea of being dressed with a sense of well-being touched a nerve with women from coast-to-coast, creating a dedicated following for her footwear collections. A formally trained surgeon, Dr. Rose witnessed the serious foot problems caused by fashion footwear.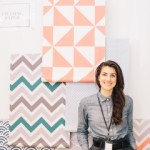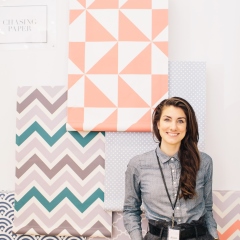 Elizabeth Rees is the founder of Chasing Paper, a stylish, removable wallpaper company. A graduate of Indiana University and The American University of Paris, Rees started Chasing Paper in 2013 after countless conversations with serial- movers, stylish mamas, renters who feel like anything but, DIYers and, of course, commitment-phones.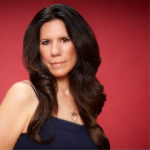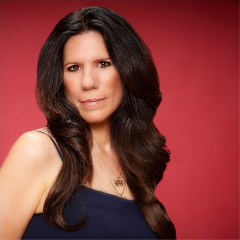 Michelle Elizabeth is the inventor and founder of Effortless Extensions which has grown from a one woman business to an international company. Michelle developed the product after her hair was damaged from too much processing and she had to have it all cut off.  She decided to create her own extension to get back the long hair look.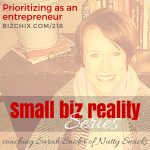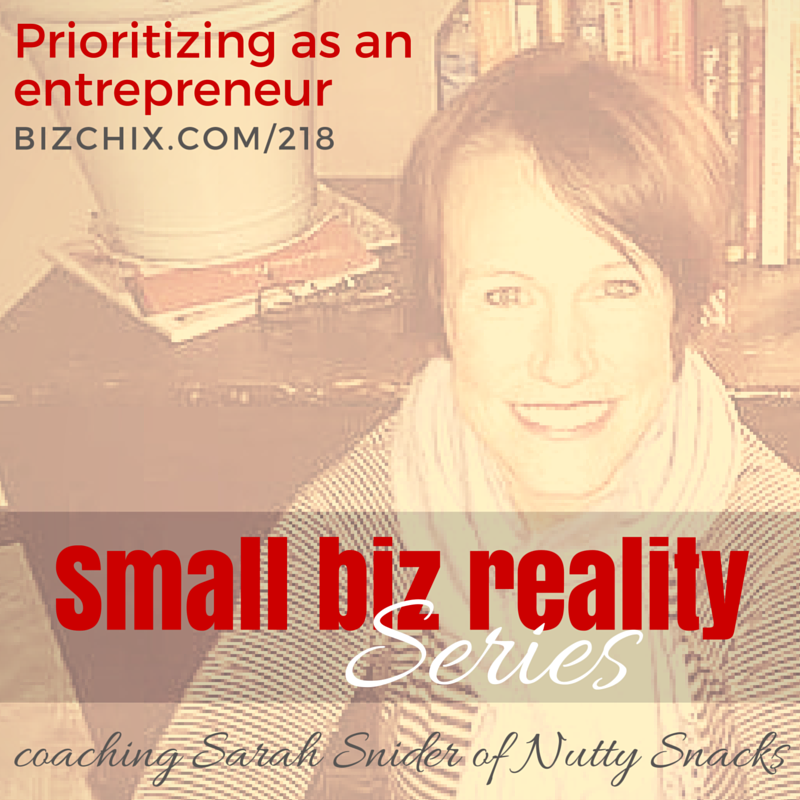 Welcome to our very first on air coaching call with Sarah Snider of Nutty Snacks. Sarah is a single Mom of 4 who currently runs her product business part time. In this call, host Natalie Eckdahl coaches Sarah on how to prioritize her time and resources so she can grow her business. Sarah's goal is to be able to quit her day job and work in Nutty Snacks full time.
Thank you so much for listening.  If you enjoyed these episodes, please consider subscribing in iTunes  and Stitcher and leaving a rating and or review.  This helps us continue to be featured in New & Noteworthy so that more people can find us.