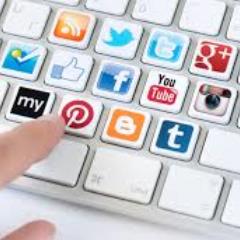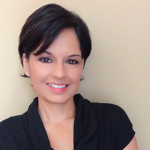 Cynthia Sanchez is the founder and CEO of Oh So Pinteresting. She and her team work with businesses to create and implement Pinterest and social media solutions.
Her clients range from companies in the sports apparel industry to Beverly Hills jewelers.
She is a national speaker, writer and podcaster and has been featured in Social Media Examiner and Entrepreneur as a leading Pinterest expert.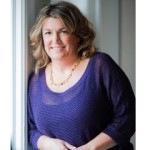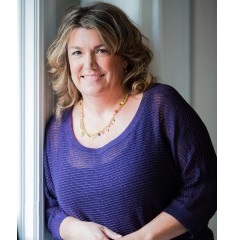 Karen Yankovich is a Social Media Brand Strategist, Business Consultant, Speaker and CEO of Dimare Group, LLC .  Having "been there and done that" in the arena of losing (and then re-finding) a focused approach to business and life, Karen now offers coaching and consulting for entrepreneurs. Her unique specialty blends her "get it done" attitude with a passion for soulful living in her personal services and online workshops.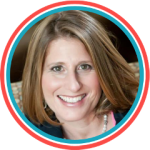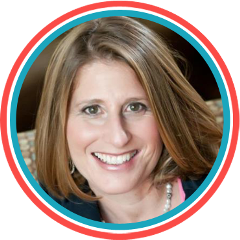 Sue B. Zimmerman, aka the #InstagramGal and #TheInstagramExpert, is a master at Instagram for Business. She teaches entrepreneurs, business execs, and marketing professionals how powerful Instagram for business can be. Sue B. is the founder of the online Instagram course Insta-Results, the author of the #1 eBook Instagram Basics for your Business, a Speaker and Business Coach. She also is the founder of SueB.Do & Sue B. Zimmerman Enterprise.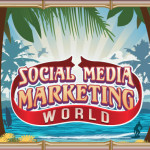 Host Natalie Eckdahl celebrates her 50th episode by sharing the latest tools, tips and tactics in social media.  She recently returned from the Social Media Marketing World conference in San Diego, CA which was a gathering of nearly 2000 professionals that work in social media.
Natalie's focus was to learn more about how entrepreneurs can use social media to grow their businesses with a specific focus on Google+, Twitter and Instagram.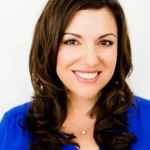 Amy Porterfield is a social media strategist and co-author of Facebook Marketing All-In-One for Dummies.
Amy has a deep background in Marketing and has worked for Harley Davidson and for Peak Performance Coach Tony Robbins – first as Director of Content Development, and later she managed large-scale online marketing campaigns.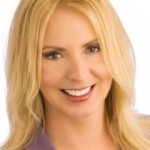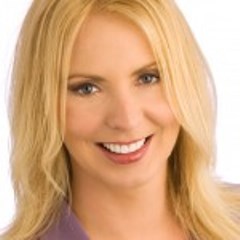 Melonie Dodaro, founder of Top Dog Social Mediahelps business owners, sales teams and professionals use LinkedIn and social selling to boost their visibility, attract new customers and increase their revenue. Dubbed by the media as Canada's #1 LinkedIn expert, she's author of the new book The LinkedIn Code and is a highly sought after social media speaker and trainer.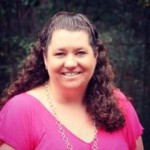 Kim Vij is a blogger, educator, freelance writer, pinterest consultant and mom of 3.  After 10 years of teaching and 21 years of parenting she was inspired to create a website called The Educators' Spin On It with Amanda Boyarshinov.  She enjoys sharing ideas for making everyday moments into teachable opportunities.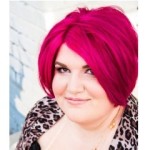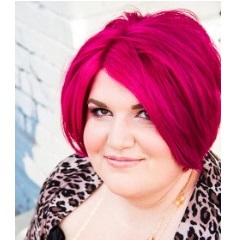 The Stacey Harris is a powerhouse online entrepreneur helping her clients reach rock star status with communities full of raving fans who follow them anywhere. She has a passion for building and being active in communities and teaching folks to use networking to build relationships that grow businesses.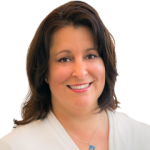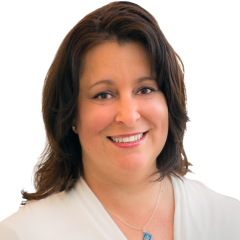 Donna Cravotta is the CEO of Social Sage PR and the creator of the Total Social PR System™. She helps advancing entrepreneurs and rapidly-growing small businesses maximize their online presence with a very different approach to social media and public relations. Her commitment is to ensure that her clients are empowered to build relationships, amplify their unique voice and share their purpose with ease.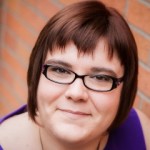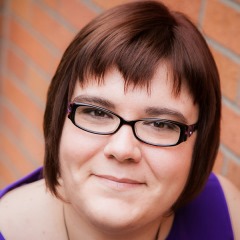 Sophie Bujold is an expert social media strategist and speaker. She draws on her extensive experience in online marketing to help small businesses and entrepreneurs use social media to reach more people and boost the bottom line.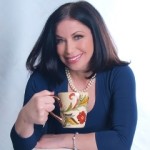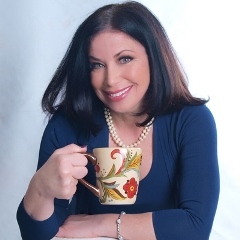 After building a successful career in online marketing,Nika Stewart created a suite of products and programs to help other entrepreneurs start and grow their own online empires. Much of Nika's teachings focused on building a solid social media foundation. Over the course of two years, Nika's products and services propelled the businesses of thousands of marketers and entrepreneurs.
Have any of you watched the Food Network TV Show CHOPPED where the contestants make a meal out of the mystery ingredients in the basket?
JoAnne Funch, helps business owners take the mystery out of marketing their business and says "Marketing is like a recipe you cook, it doesn't work without the right ingredients"
She's a marketing consultant, experienced social media trainer and online marketing strategist as well as an author and blogger. She has worked with hundreds of small business clients helping them establish a marketing process, strategies and implementation of tactics since establishing her marketing business in 1996.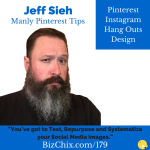 Jeff Sieh is the Creative Director at His Design, Inc. and Head Beard at Manly Pinterest Tips. He is the creator and host of The Manly Pinterest Tip Show. With top tips, pop culture, comedy and just plain fun, he teaches Pinterest techniques unlike any other. Visit www.manlypinteresttips.com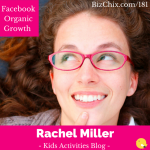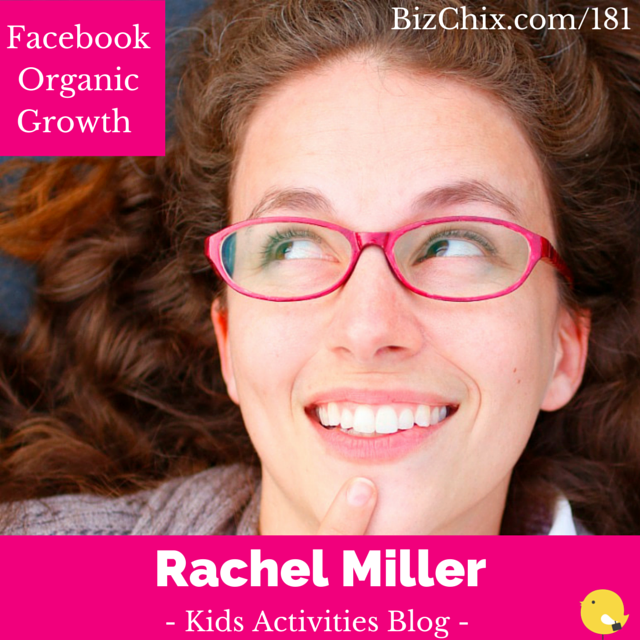 Rachel Miller is  a mom and an online entrepreneur.  She began working in content development and testing for websites in 2006 and in 2008 began Quirky Momma – the website and thriving Facebook community.  Three years ago Rachel teamed up with Holly Homer and they rebranded the Quirky Momma website to become Kids Activities Blog.  Today that website garners over 6 million pageviews a month and their Facebook community has 1.3 million participants.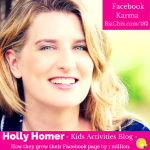 Holly Homer has been a blogger since 2007.  It started as a substitution for her expensive scrapbooking habit and turned into a full time job that she adores. She runs Kids Activities Blog with the help of 3 other full-time partners and they have a group of amazing contributors.  Last year her Quirky Momma FB page grew by 1 million fans organically.  Holly is the co-author of the book, 101 Kids Activities that are the Bestest, Funnest Ever!  She is also a founding member of Business 2 Blogger that matches businesses with bloggers to write about them.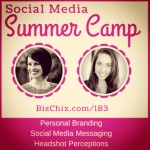 Social Media Summer Camp continues.
What is your personal brand online?
Do you have a mission statement?
How do you change your social media messaging across platforms?
What does your headshot say about you?
Former Biz Chix Podcast guests Melinda Yeaman (#112) and Vanessa Van Edwards (#101)answer these questions and more!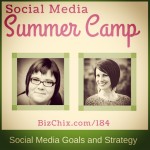 In this summer camp episode  Sophie Bujold (#122) talks about Social Media strategy and  Melinda Yeaman (#112) shares how she uses different platforms depending on who she is targeting.  This might be one of my shortest episodes ever at 20 minutes, all content and no fluff.
185: "I Don't Get Twitter" with experts @NikaStewart @DonnaCravotta @MomBizCoach @DrRomila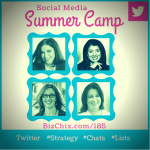 Thrilled to have four awesome past guests back again  Nika Stewart (#138), Donna Cravotta (#111), Dr. Romie Mushtaq (#85) and Lara Galloway (#51) to talk about Twitter strategy. You will learn some basics like how to set up your profile properly, how to get more retweets and the biggest mistake people make on Twitter.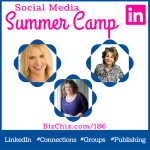 Former Biz Chix Podcast guests Melonie Dodaro (#83), JoAnne Funch (#146) and Karen Yankovich (#37) changed my mind about LinkedIn. In this episode they talked about LinkedIn profile, how to interact, LinkedIn groups, publishing within LinkedIn and more!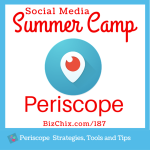 Over the last month as I have learned more and more about Periscope, kept researching the platform, watching scopes and broadcasting my own this week I became AMAZED at how powerful it could be for businesses. Head over to the show notes page to get the free PDF download of Periscope DOs and DON'Ts.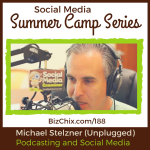 Michael Stelzner is the founder of Social Media Examiner, author of the books Launch and Writing White Papers and the man behind large events, such as Social Media Marketing World and Social Media Success Summit. He is also host of the Social Media Marketing podcast show.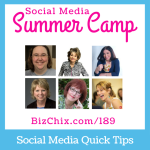 Quick tips from social media experts @AnnaMSpooner, @NikaStewart, @jeffsieh and more.  Learn the secret in maximizing your social media platform.
Start Your Podcast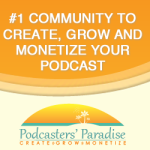 Podcasters' Paradise – Natalie is a member of this community which teaches you how to create, grow and monetize your podcast.  She is an active member in the Private  Members Only Facebook group that offers ideas and shares insights.
Natalie says, "I could not have launched my podcast as quickly as I did without the support of the Podcasters' Paradise community and the vast library of technical videos, templates, and checklists created by John Lee Dumas.  He and Kate Erickson will take you from start to launch and no detail is left out.  On launch day, the community will be there to provide encouragement and ratings and reviews."
This is an affiliate link so if you purchase through this link Natalie will receive a commission.

BONUS – Natalie and her husband Mark are offering a special bonus of 2 hours of free podcast coaching if you sign up through them.  Mark will coach you through any technical questions related to hardware, software, your set-up, connecting to a media host, and uploading to iTunes and Stitcher.  He is a software developer and jack of all trades, so you will want to have him in your back pocket! Natalie will help you with your branding decisions, interview techniques, strategize on how to book guests and share how she organizes her scripts, show notes and seamlessly works with a virtual assistant.
Feel free to contact her if you have questions! Email Natalie to set up a free 15 minute session to determine if Podcasters' Paradise is right for you.
Thank you so much for listening.  If you enjoyed the episode, please consider subscribing in iTunes  and Stitcher and leaving a rating and or review.  This helps us continue to be featured in New & Noteworthy so that more people can find us.