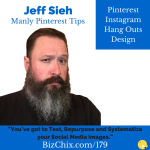 In this episode, Jeff Sieh with covered a lot of ground from the changes to Pinterest in the last year to how to optimize Instagram to repurposing Video on different platform to design tips. Get the free PDF with notes on the tips and tools Jeff mentions.
Click Here to get our FREE material: "MANLY PINTEREST TIPS"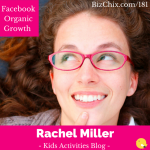 Learn how to grow your  Facebook fan page with Rachel Miller who grew  quirkymomma.com Facebook page from 13K to 1.3 MILLION fans, organically…in one year.  She is a master of creating viral posts and we have a great discussion on mindmapping which Rachel uses for content creation.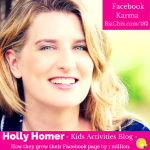 Hear Holly Homer talk about her perspective on their Facebook strategy. She talks about Facebook "Karma" and how to get it and why they post 26 times a day. Why she can't outsource Facebook strategy to anyone other than the three decision makers in the business.
Click Here to get our FREE material: "FACEBOOK ORGANIC GROWTH with RACHEL MILLER (#181) and HOLLY HOMER (#182)"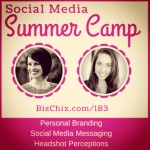 This episode is short but packed with so much information on building a personal brand online (whether you own your biz or work for someone else). Melinda Yeaman (#112) goes deep from the power of creating a personal mission statement to social media messaging. Listen to some fantastic insight from Vanessa Van Edwards (#101) of Science of People on what others might be perceiving from your headshot.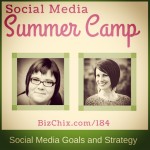 In this summer camp episode  Sophie Bujold (#122) talks about Social Media strategy and  Melinda Yeaman (#112) shares how she uses different platforms depending on who she is targeting.  This might be one of my shortest episodes ever at 20 minutes, all content and no fluff.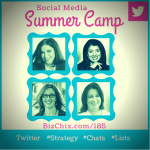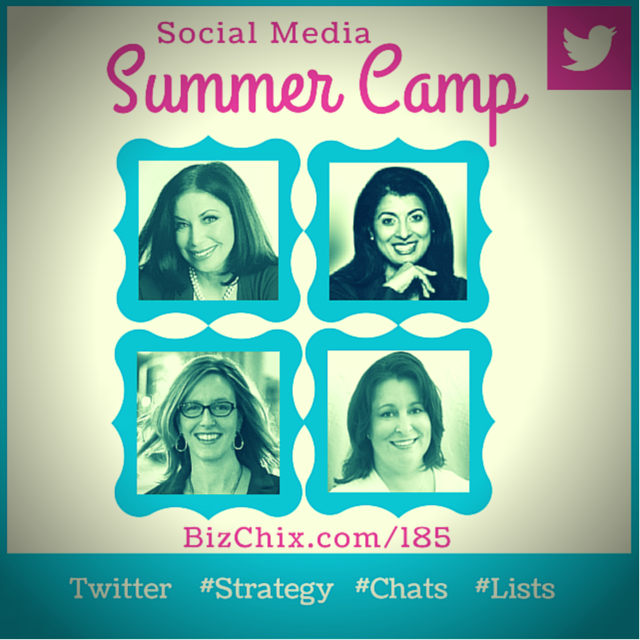 Thrilled to have four awesome past guests back again  Nika Stewart (#138), Donna Cravotta (#111), Dr. Romie Mushtaq (#85) and Lara Galloway (#51) to talk about Twitter strategy. You will learn some basics like how to set up your profile properly, how to get more retweets and the biggest mistake people make on Twitter.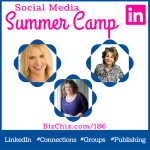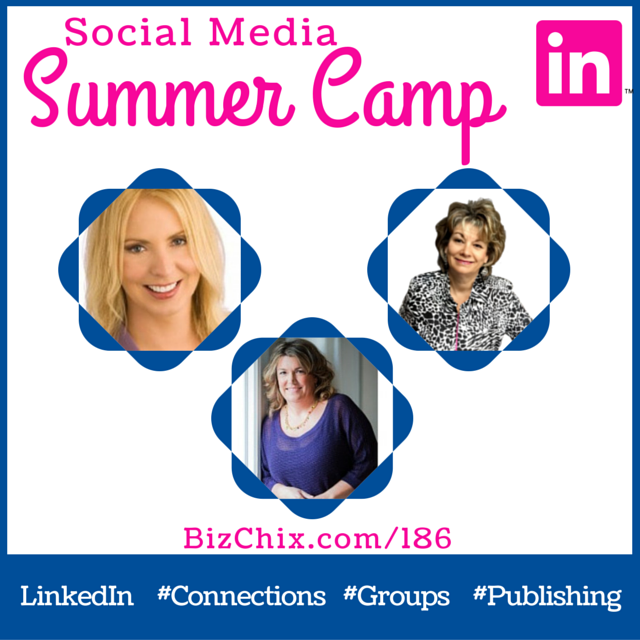 Former Biz Chix Podcast guests Melonie Dodaro (#83), JoAnne Funch (#146) and Karen Yankovich (#37) changed my mind about LinkedIn. In this episode they talked about LinkedIn profile, how to interact, LinkedIn groups, publishing within LinkedIn and more!
Click Here to get our FREE material: "LINKEDIN STRATEGY with Experts MELONIE DODARO, JOANNE FUNCH and KAREN YANKOVICH"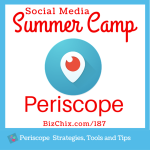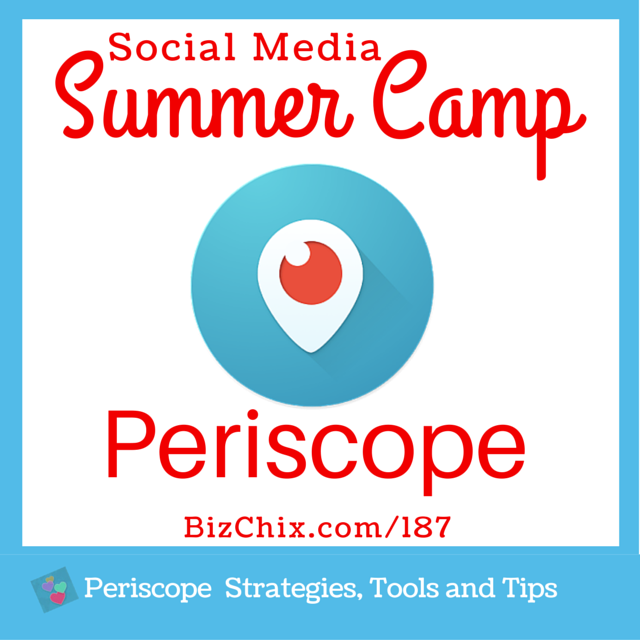 Over the last month as I have learned more and more about Periscope, kept researching the platform, watching scopes and broadcasting my own this week I became AMAZED at how powerful it could be for businesses. Head over to the show notes page to get the free PDF download of Periscope DOs and DON'Ts.
Click Here to get our FREE PDF: "PERISCOPE DOs and DON'Ts"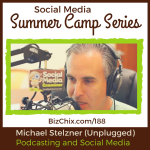 Michael Stelzner is the founder of Social Media Examiner, author of the books Launch and Writing White Papers and the man behind large events, such as Social Media Marketing World and Social Media Success Summit. He is also host of the Social Media Marketing podcast show.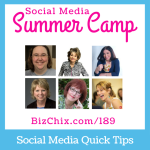 Quick tips from social media experts @AnnaMSpooner, @NikaStewart, @jeffsieh and more.  Learn the secret in maximizing your social media platform.
Thank you so much for listening.  If you enjoyed the episode, please consider subscribing in iTunes  and Stitcher and leaving a rating and or review.  This helps us continue to be featured in New & Noteworthy so that more people can find us.
Click here to join the Biz Chix community (free) and get an invitation to our Private Facebook Group for Female Entrepreneurs
Thank you to our Sponsors: