Listen to full episode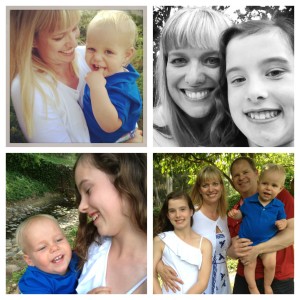 This is an exciting day for us!  The launch of The Biz Chix Podcast where we interview amazing female entrepreneurs and a few cool dudes 5 days a week.
But guess what.  As a special treat, we are going to give you 14 straight days of great guests before we resume our normal Monday thru Friday schedule.
You might be asking, why is she saying "we", when just "she" is the host.  Well, none of this would have happened in the short timeline it did without the technical support of my husband.
This has allowed me to focus on finding and interviewing incredible entrepreurs and when I say incredible, I mean it.
They are experts in their fields, they are running online businesses, they are running brick and mortar businesses, they are starting franchises, they have appeared on Shark Tank or the Dragon's Den, they are changing the face of Hollywood.  They are some of the hardest working and most passionate people you will ever meet.
They inspired me to keep to my very tight timeline so that I could get you their interviews as soon as possible.
We've had very little sleep and a lot of take out around here, but it has been worth it!
Thank you for joining me as I "Take Some Action" today.
In the podcast today, I asked you to share if you were taking some action today whether it was registering for a domain name for a website idea, writing the first page of a book that's in your head or even telling a trusted friend about your new businesses idea.
Others of you are serious action takers, but may have been neglecting your physical well being.  That was something I noticed about me last year and starting going to a 5:45AM spin class four days a week.  I know it sounds crazy, but I am a morning person and I love getting a workout in before the family wakes up.  So if you need to spend some time on self-care, that can be a game changer for you too!  Let me know what you decided to do!
I have to admit, it is a little scarry to put yourself out into the world in this way.  Those close to me know I am a recovering perfectionist.  Of course if I waited until I was the perfect interviewer or podcast host, you would never get to hear anythin.  So here we are.
The Biz Chix Podcast Meets the World! So glad you are part of my journey.
Now go – Take Some Action!