John Lee Dumas is the founder and host of Entrepreneur on Fire . A top ranked podcast named best in iTunes for 2013.
John interviews today's most inspiring and successful entrepreneurs, seven days a week and has been featured in both Time and Inc. magazine.
He is also the founder of Podcasters' Paradise, a community where podcasters can create grow and monetize their podcast. Entrepreneur on Fire  generates over 450,000 unique downloads a month with past guests such as Seth Godin, Tim Ferris, Barbara Corcoran, Gary Varneychuk and Guy Kawasaki. Recaps of the 500 plus episodes and much more can be found at eofire.com.
Inside This Episode
John shares some NEVER before aired stories about his family, the party he threw in high school that ended with the Police and his Dad showing up and how he met his sweetheart Kate Erickson!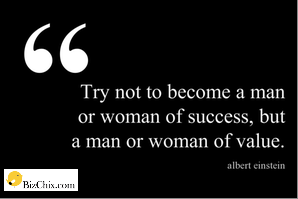 One of the main reasons I wanted to interview John was because he is known to get a lot done and to work very efficiently.  Yes, he works A Lot of hours,  but the amount of content he is creating and the amount of time he is interacting with his communities exceeds what most people get done.  Here are links to the resources he mentioned.
In addition, John recommends stacking or batching your time.  He conducts his Entrepreneur on Fire  interviews on Mondays only and schedules interviews on other peoples shows for Saturdays.  On another day, he schedules meetings with the four mentees he coaches.  Finally, every two months he records 8 shows with his co-host Time Paige for his once a week podcast Love Your Leap.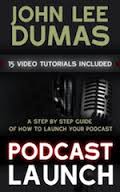 This book is only $2.99 on Amazon and I highly recommend it if you are considering starting a podcast.  As part of purchasing the book, you get a link to training videos to help you get going.
I would not have been able to launch this podcast with the speed at which I did (in less than 30 days), without the Podcasters' Paradise community and the training videos and documents contained within.  I was struggling with the decision on what equipment to purchase (there are so many options).  I received advice from numerous people in the group who had backgrounds in sound and audio equipment as well as from John himself.  I also had some software questions and they were all answered in the training videos.
The above link is an affiliate link, but regardless of how you sign up, please let me know once you are in "paradise" so I can connect with you there.
This is a significant investments, so please contact me if you have any questions (leave a comment here with your email or find me on twitter @bizchixpodcast).
Thank you so much for listening.  If you enjoyed the episode, please consider subscribing in iTunes  and Stitcher and leaving a rating and or review.  This helps us continue to be featured in New & Noteworthy so that more people can find us.