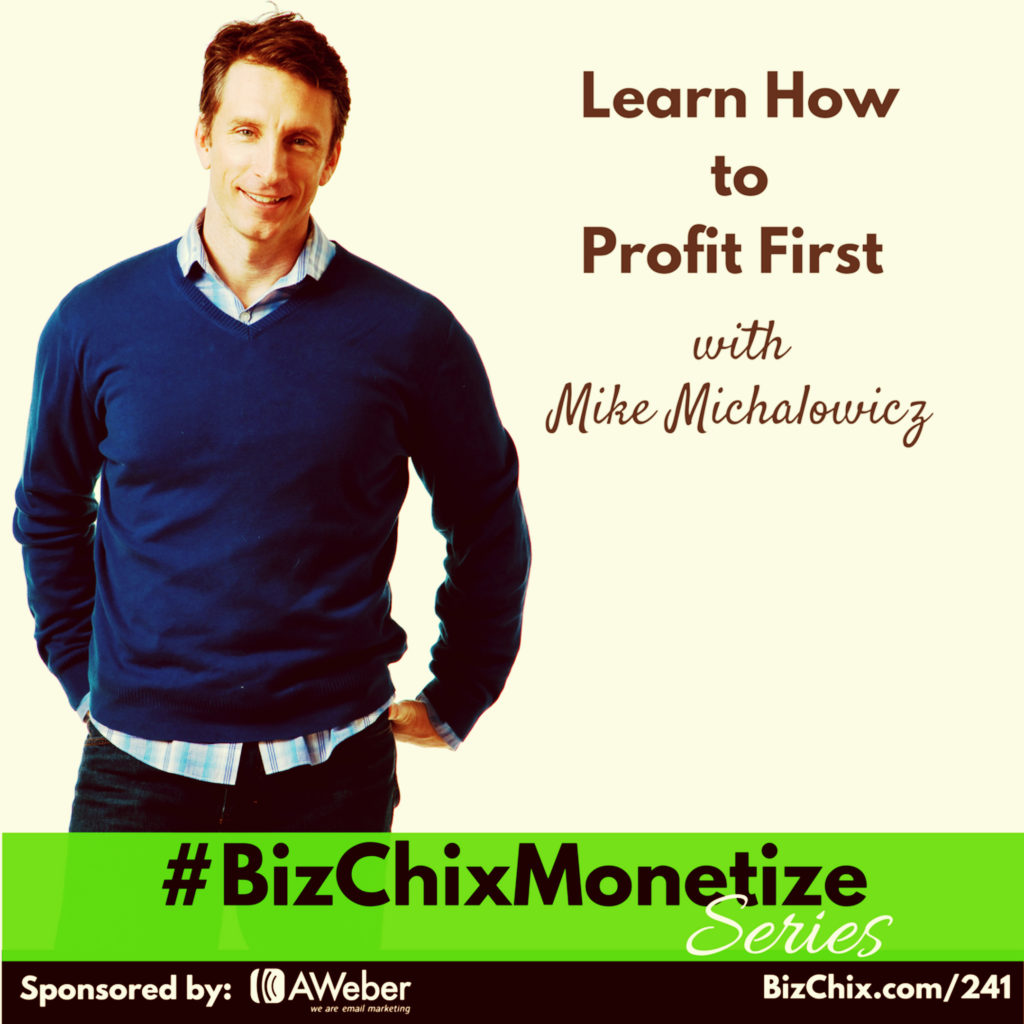 Are you earning profit in your business? Are you paying yourself a salary? Natalie interviews Mike Michalowicz, author of Profit First, Toilet Paper Entrepreneur, The Pumpkin Plan, and Surge. Mike shares how he's made millions and lost millions. He reveals how his 9 year old daughter and her piggy bank were the trigger to change his life. Learn why Profit First was the most important book Natalie read this year and how the system can work in your business.
This episode is sponsored by AWeber.  Thank you for supporting women entrepreneurs! Find out more and get an all access, 60 Day Free Trial at BizChix.com/Aweber!

Learn How to Profit First with Mike Michalowicz
Key Takeaways:
[9:30] Mike gives a fascinating overview on how he started his business life to earn millions and how he lost his millions.
[14:05] Mike talks about what triggered the change to his mindset and his future.
[16:40] Mike breaks down each of his books and how they help entrepreneurs.
[27:48] Mike shares what types of accounts business owners should have.
[36:26] Are you feeding your business or your ego?
[45:22] Where you can find Mike online and grab his free resources.
[48:35] Natalie's final thoughts.
[51:19] Special message from Tahoe (Natalie's 4 year old son).
Connect with Mike Michalowicz
Mentioned in this Episode:
Get your copy of Profit First!
or listen to Profit First on Audible.
Hear the entire #BizChixMonetize series.