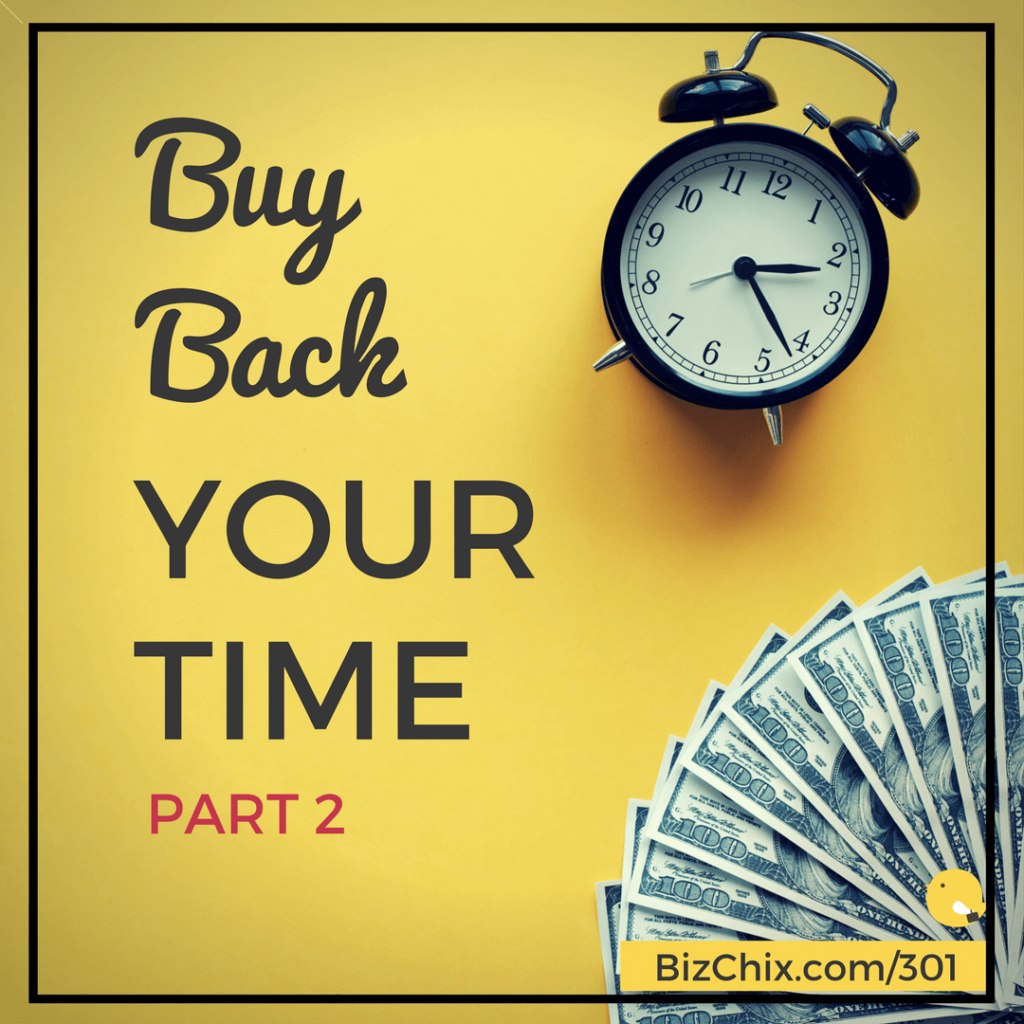 Take control of your life, buy back your time, and outsource! Find out more about all the different ways you can buy back your time, and how to get into the mindset of outsourcing. Are objections from people around you holding you back? I have some great tips for overcoming that too!
I'm a huge fan of outsourcing to create more time in my life for the things that are important to me. I share what I personally outsource at home and at work, and positives and negatives of outsourcing overseas. There are also some really useful software apps and services to help you buy back more time, which I share with you in this episode.
---
Be sure to snag the free companion worksheets for this episode:
---
Key Takeaways:
[4:26] What are some ways you can buy back your time?
[8:00] What kind of mindset do you need to get into the practice of outsourcing? Why don't people outsource more? Natalie discusses fear of judgment, fear of losing control, and lack of money as objections that often hold women back from outsourcing.
[20:49] How can you overcome spousal or partner objection with regard to outsourcing? Natalie takes us step-by-step through the process.
[26:28] What is Natalie outsourcing in her life? She shares her personal experiences, past and present to give you some ideas on what you could be outsourcing too!
[34:19] The companion worksheet for this episode can help you look at what you are already outsourcing, in your home and in your business, as well as what areas you could be outsourcing in the future.
[36:08] Natalie uses her executive assistant in both a personal and professional capacity.
[41:10] What is Natalie outsourcing in her business? Natalie shares her pro-tip about hiring people and creating systems. She also reflects on how her business has evolved over time and what functions she has outsourced.
[53:43] There's a feature episode on how to hire, onboard, and train people at home and in the office coming up, so watch out for that in the future!
[54:05] Use your personal network to find people for your home and your office! Natalie also has some great advice and resources to tap into.
[59:13] Automating through systems is a great way to do work more efficiently. How can you incorporate this into your business and home?
Mentioned in this Episode:
Previous BizChix Episodes Mentioned:
Get the free companion worksheets for this episode: