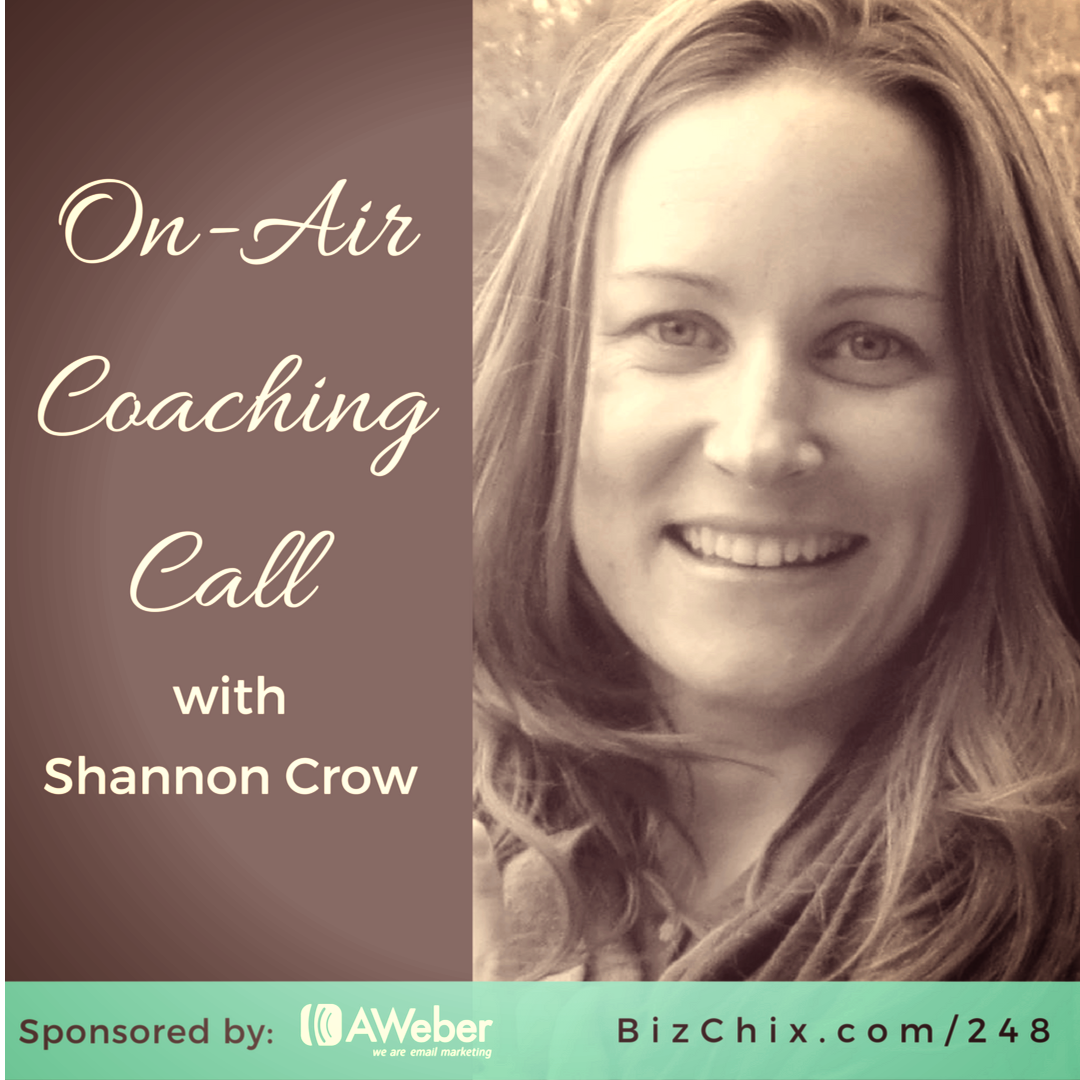 A new on air coaching call with Shannon Crow who trains and consults with Yoga Teachers and with Studio Owners. Shannon wants Natalie's advice on how to set a 12 week goal and break it into weekly goals and daily tasks. Natalie takes Shannon through the entire goal setting process. They also discuss podcast strategy set a launch date for Shannon's new podcast.
If you have any yoga teacher friends, be sure to have them connect with Shannon and follow her as she launches The Connected Yoga Teacher Podcast.
This episode is sponsored by AWeber. Thank you for supporting women entrepreneurs! Find out more and get an all access, 60 Day Free Trial at BizChix.com/Aweber!

---
Connect with Shannon Crow:
Podcast release date: March 4th
Shannon Crow – Yoga Facebook Page
Mentioned in this episode:
Episode 245: 8 Secrets of My Six-Figure Clients
Episode 225: Are You Solving A Big Enough Problem?
Interested in working with Natalie one on one or in joining one of her masterminds? Click to Learn More.