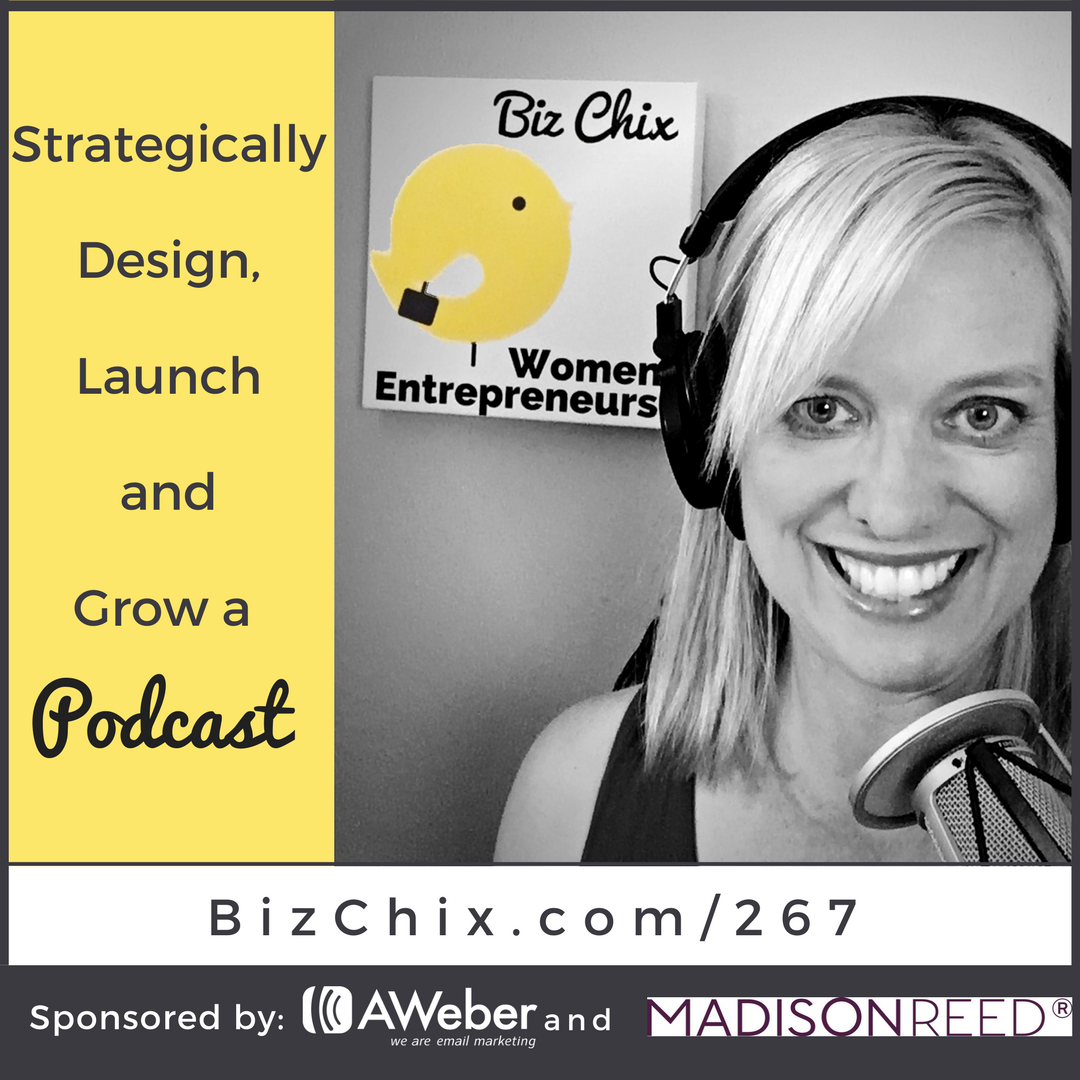 Should you launch a podcast? Should you make changes to your current podcast? Natalie shares how you can STRATEGICALLY design a podcast that brings your ideal client to you. Also, Natalie reflects on what she would do differently if she was launching right now. Plus don't miss the incredible Podcasting Resource Guide that Natalie created as a free download for this episode.
This episode is sponsored by AWeber.  Thank you for supporting women entrepreneurs! Find out more and get an all access, 60 Day Free Trial at BizChix.com/Aweber!

Thank you Madison Reed for saving women time with your innovative at home coloring kits. Get 10% of your first color kit and free shipping using code BIZCHIX.

Strategically Design, Launch and Grow a Podcast with Natalie Eckdahl
Get Free Podcast Resource Guide!
Key Takeaways:
[3:40] AWeber Email Marketing Tip
[4:37] Natalie chats about her podcasting technology tips
[8:02] Natalie had the honor to meet amazing women at Business Among Moms Success Summit
[10:23] The BizChix Live event in Newport Beach, CA is finalized for October 18-20, 2017
[11:50] Natalie's 'Street Cred' as a podcaster
[13:20] Benefits of a podcast
[15:00] Truths about podcasting
[16:07] Is a podcast a business?
[18:35] What Natalie would do differently if she was launching today
[21:10] BizChix podcasting tats
[22:05] How I Grew My Podcasting Audience 400% in one year
[35:55] Madison Reed and Natalie's 1st gray hair story
[38:55] What do you want your podcast to do for you?
[40:15] Is podcasting worth it?
[46:56] How to learn to podcast?
[48:40] Choosing podcasting equipment
[49:00] How to get people to work with you
[49:30] Don't be afraid to sell or share yourself on the podcast
[52:30] Natalie's final thoughts
Connect with other Female Entrepreneurs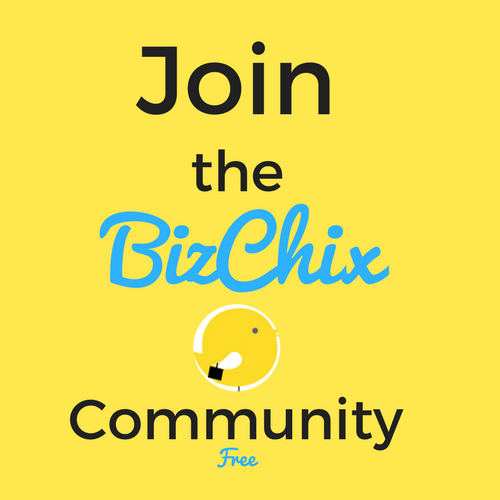 Mentioned in this Episode:
Episodes Mentioned:
Book a Strategy Session or apply to Mastermind with Natalie! Click to Learn More.