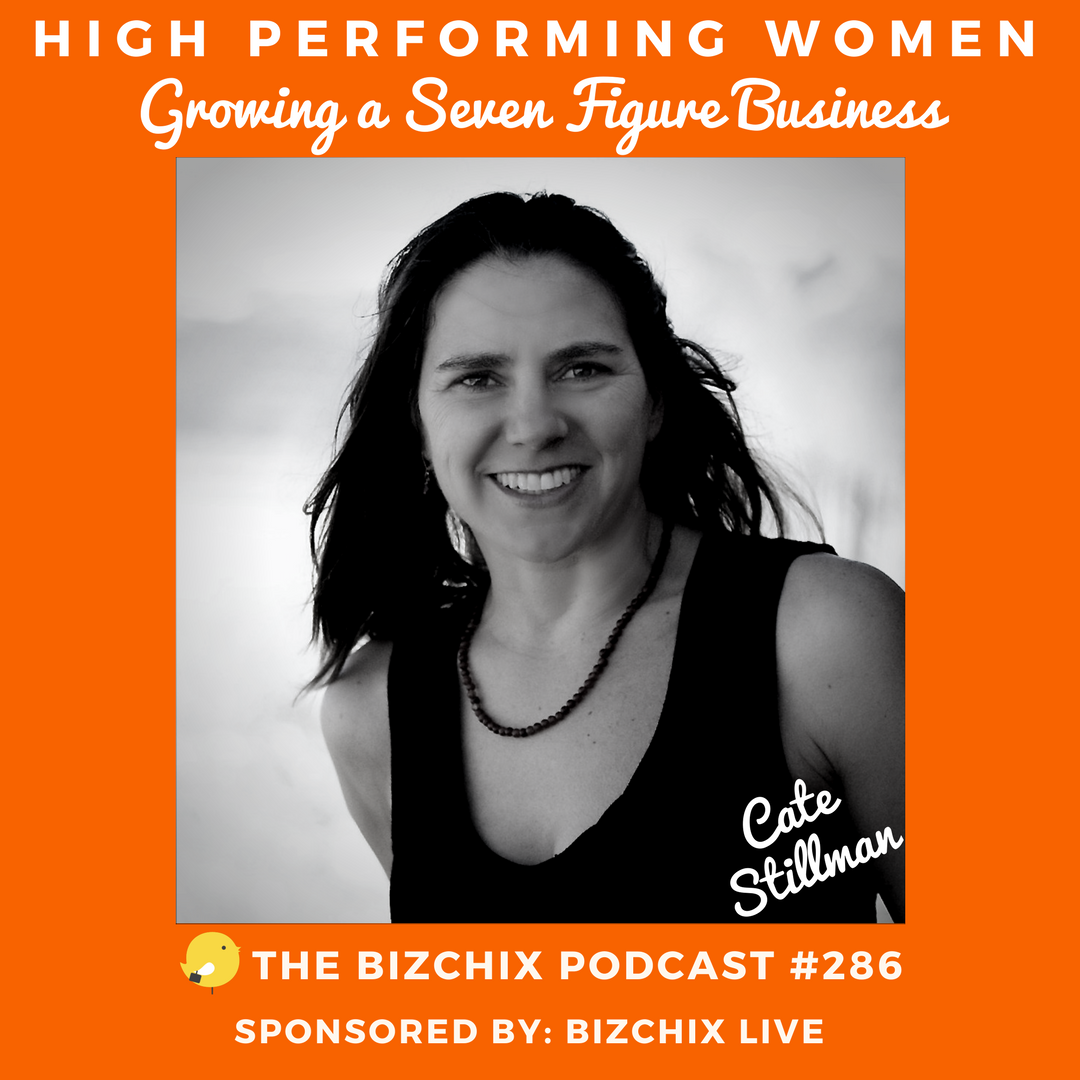 What does it take to get to a business with a seven-figure revenue, and 30 to 40% growth every year? Cate Stillman, founder of Yoga Healer, host of multiple podcasts, and super-successful entrepreneur joins me on this episode to discuss how she went from offering a $20, two-hour workshop to a certification course at $7,500. We discuss the struggle women entrepreneurs face with money mindsets, and the money blocks that impact their ability to create a sustainable business. Cate also shares some tips to get a high-performing body so that you can become the high-performing woman that you are, so be sure to tune in!
Key Takeaways:
[6:55] Where did Cate grow up and what was she like as a little girl?
[9:55] What is Cate's business and where is it now?
[13:34] Cate's business experiences a 30 to 40% growth a year. What does she attribute that to?
[18:10] How many people does Cate have on her team? She elaborates about her global team and how she manages it.
[21:41] What was Cate's background like? How did she go about healing her body, which led her to her business?
[26:34] What happened in 2001? How did Cate move into her current business?
[29:25] Cate's business started off as an in-person business but is now an amazing online business. How did she make the transition?
[31:41] Cate and Natalie discuss how they deal with clients who approach them saying they feel bad to leave people by pricing higher.
[38:38] What is Cate's certification program? What is the story behind how Cate started offering a certification program?
[42:40] How did people around her react to the certification course? How did she deal with the negative comments and feedback?
[46:14] Cate and Natalie discuss exchanging value for money.
[50:10] To be high-performing women, we need to have high-performing bodies. What are a few things that we can do to take care of ourselves in the last few, busy months of the year?
[55:47] What advice does Cate have for women who are worried about being judged?
[57:57] Where would be a good place for beginners and wellness practitioners to start? Cate shares some resources you can check out.
Connect with Other Female Entrepreneurs

Connect with Cate Stillman:
 Mentioned in this Episode:
Previous BizChix Episodes Mentioned:

SaveSave
SaveSave
SaveSave
SaveSave